LDWF Invites You to Enjoy a Weekend of Free Fishing in Louisiana
The Louisiana Department of Wildlife and Fisheries invites Louisianans and non-residents alike to participate in this year's free fishing weekend on June 11 and 12. Free fishing weekend provides an opportunity for anglers to fish without a fishing license on any of the state's public waters.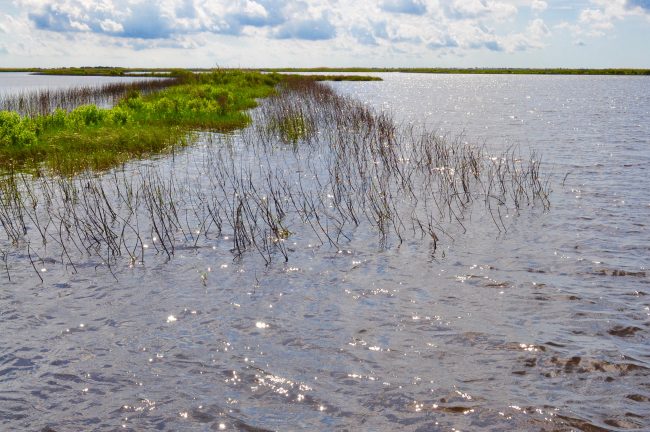 The Department hopes the weekend will help recruit new anglers and encourage those who haven't been fishing recently to enjoy one of Louisiana's most popular sports. If you already have a fishing license, consider taking a friend or family member who has never been fishing.
In conjunction with free fishing weekend, several fishing events will be offered throughout the state including:
Free Fishing in Louisiana
Anderson Pond Fishing Event
Kisatchie, LA
6:30 a.m. – 10 a.m.
(318) 472-1840
Bogue Chitto Fishing Rodeo
9 a.m. – noon
(985) 839-5707
D'Arbonne Fishing Rodeo
8 a.m. – noon
(318) 368-2086
Family Fishing Festival
Cameron Prairie National Wildlife Refuge
8 a.m. – noon
(337) 598-2216
Louisiana Saltwater Series
Tradewinds Marina
Cocodrie, LA
(985) 466-3838
In an effort to provide accessible and successful fishing opportunities, LDWF will stock several ponds throughout the state with adult channel catfish. The following locations will be stocked prior to free fishing weekend:
Bombing Range Pond
Winnfield, LA
BREC's Burbank Pond
12400 Burbank Drive
Baton Rouge, LA
Cameron Prairie National Wildlife Refuge
1428 LA- 27
Bell City, LA 70630
Girard Park
500 Girard Park Drive
Lafayette, LA 70503
Sidney D. Torres Memorial Park
8200 Patricia St.
Chalmette, LA 70043
Zemurray Park
400 S. Oak Street
Hammond, LA 70403
Although no license is required, anglers are reminded that all fishing regulations still apply.
With the exception of free fishing weekend, anglers 16 and older must possess a Louisiana fishing license when fishing in any Louisiana public waters. Fishing liceneses can be purchased online at https://www.la.wildlifelicense.com/start.php.
By purchasing a fishing license, you also help provide funding for public fishing and boating access, fishing programs and education and fisheries management through the Sport Fish Restoration Fund.
The Louisiana Department of Wildlife and Fisheries is charged with managing and protecting Louisiana's abundant natural resources. For more information, visit us at www.wlf.la.gov. To receive recreational or commercial fishing email and text alerts, signup at http://www.wlf.la.gov/signup.
About The WON

The Women's Outdoor News, aka The WON, features news, reviews and stories about women who are shooting, hunting, fishing and actively engaging in outdoor adventure. This publication is for women, by women. View all posts by The WON →