#Fishon with Marianne Huskey: New Matzuo Baits Worked for Me!
This week I would like to share some really exciting news with everyone. Last month I competed in the second leg of the National Walleye Tour on Lake Winnebago in Wisconsin, and got the opportunity to try out some new Matzuo baits.
Day #1 was good for me and I was sitting in 17th place out of 140 pro anglers. On day #2 the weather had completely changed and there was no wind at all. I choose to run the same program as the day before and after 4 different spots nothing was working. I only had 1 fish in the boat. I decided to pull out the new prototype baits that I had been testing from Matzuo. Increasing my trolling speed to 2.25 and running one Matzuo prototype and three 3 crank baits; I had a fish on in less than 2 minutes.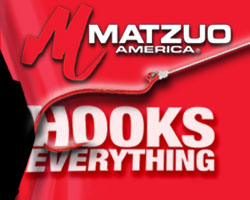 Naturally, I changed 1 of the other baits so I was trolling 2 of the Matzuo prototypes. With only 45 minutes to go in the tournament, I had my fish in the well and was headed back to weigh in.
I finished in 26th place and cashed a nice check. I am so very excited about these new baits that will be introduced in July at ICAST.
Keep an eye on my Facebook page for more updates and info on the new Matzuo bait coming to stores in January 2017.
Where will you use the new Matzuo Baits?
About The WON

The Women's Outdoor News, aka The WON, features news, reviews and stories about women who are shooting, hunting, fishing and actively engaging in outdoor adventure. This publication is for women, by women. View all posts by The WON →