The Women's Gun Show Episode #13: Gun Free Zones
Carrie Lightfoot, of The Well Armed Woman, and Barbara Baird, of Women's Outdoor News, discuss gun free zones in this week's show. Barbara interviews Katie Pavlich, host of Outdoor Channel documentary "Safe Haven," about some of the statistics and facts about gun free zones, and why they are not safe havens. Carrie interviews the July "Fan of the Month," Lorie – a former Army nurse who is raising her children to be 2A lovers and protectors. Find out what's trending the news and also, the women choose cool firearms-related products.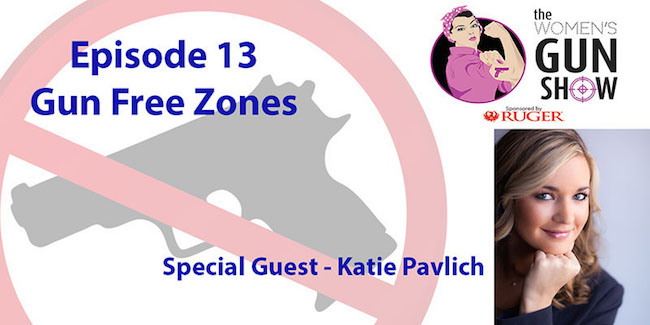 Links to The Women's Gun Show Episode #13: Gun Free Zones
Survival Story: Concealed Permit Holder Stops Attempted Mass Shooting in SC
Firearms news you can use
Crime Prevention Research Center – John Lott http://crimeresearch.org/ section of website on gun free zones – interviews, etc.
Millenials say gun control not as important as other voting groups: http://www.breitbart.com/big-government/2016/07/25/nbc-news-gun-rights-abortion-tied-number-one-18-35-year-old-women/
Cool products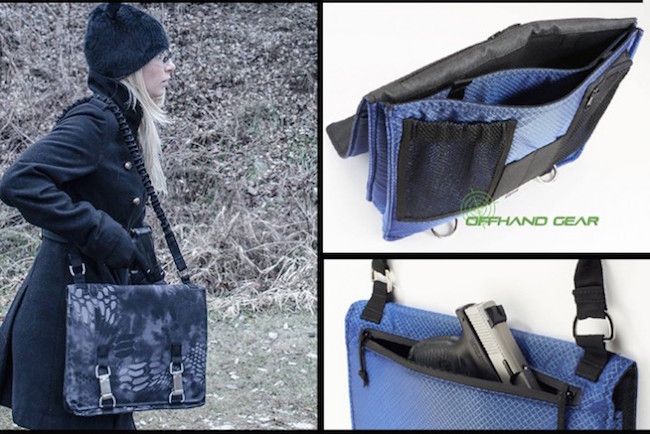 No ordinary range bag: http://thewellarmedwoman.com/norb-range-bag
Interview: Katie Pavlich, host of "Safe Haven."
See http://outdoorchannel.com/showvideos.aspx?vid=43334&show-id=25702#sthash.pbiWVfoj.dpuf
Check out Katie Pavlich's Instagram page:https://www.instagram.com/katiepavlich/?hl=en
Katie Pavlich's Must-Have Items for Travel: http://www.womensoutdoornews.com/2016/07/case-emergency-katie-pavlichs-travel/
Interview: July Fan of the Month, Lorie
TWAW Product of the Week – Self-defense products, the non-lethal line: http://thewellarmedwoman.com/self-defense
Training tip
Play the "What if" game – think of scenarios when you're out, look for exits and cover. Encourage your children to do the same, and especially teenagers, since they'll be at clubs, theaters, etc.

Sit where you can see what is happening in in your environment

Trust your gut

Don't go into gun free zones
Calendar: What's up?
The Well Armed Woman Chapter Leader Conference: https://twawshootingchapters.org/index.php?_route_=2016-twaw-national-leadership-conference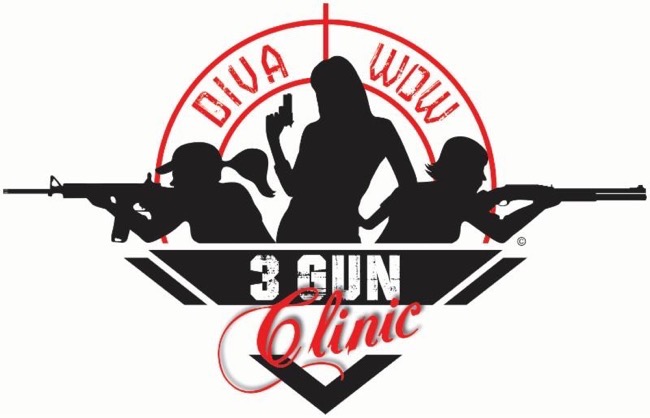 DIVA WOW 3-Gun Clinic: https://divawow.org/participate/diva-wow-ladies-3-gun-clinic-2016/
#Thinblueline giveaway to benefit National Law Enforcement Officers Memorial Fund: http://www.nleomf.org
https://www.camoammojewelry.com/collections/new-products/products/thin-blue-line-40-s-w-beaded-bracelet
About Barbara Baird

Publisher/Editor Barbara Baird is a freelance writer in hunting, shooting and outdoor markets. Her bylines are found at several top hunting and shooting publications. She also is a travel writer, and you can follow her at https://www.ozarkian.com. View all posts by Barbara Baird →