The Women's Gun Show Episode #15: Podcast Potluck
In this week's show, Carrie Lightfoot and Barbara Baird host a podcast potluck, where Carrie chats with Rev. Kenn Blanchard, aka "Black Man with a Gun," about what a man wants on the range, and Barbara talks about how a young woman can join the Army and compete in shooting matches – thanks to Kimberly Kolb Eakin. The women also discuss latest firearms news, cool products and happenings in the gun world. Sponsored by Ruger.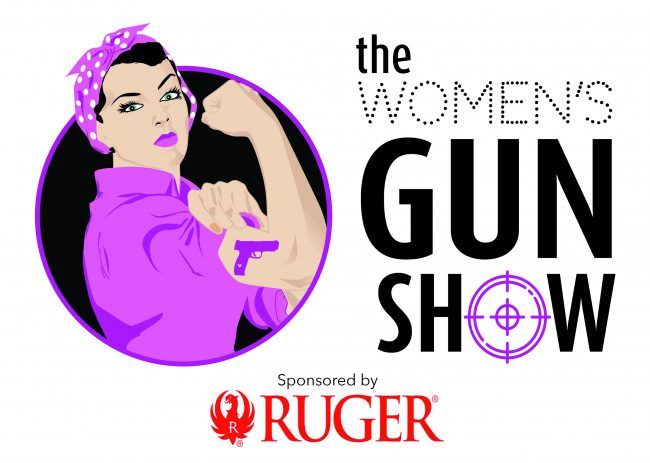 The Women's Gun Show Episode #15: Podcast Potluck LINKS
Independence Institute ATF Party – https://www.i2i.org/atf-party-2016/

Book that Barb mentioned: The Life-Changing Magic of Tidying Up: The Japanese Art of Decluttering and Organizing, https://www.amazon.com/Life-Changing-Magic-Tidying-Decluttering-Organizing/dp/1607747308
Survival Story
Soldier was Feeding her Infant When Thugs Broke In. She Returned Fire:
http://controversialtimes.com/issues/constitutional-rights/soldier-was-feeding-her-infant-when-thugs-broke-in-she-returned-fire-video/?utm_source=GStyle
Firearms news you can use
Woman opens gun boutique: http://www.range365.com/woman-opens-gun-boutique-for-women?Y3uY0lCG1tOWwZX3.01
Kim Rhode and her sponsors: http://www.washingtontimes.com/news/2016/aug/17/kim-rhode-and-guns-fans-blame-skimpy-coverage-shoo/
Paralympics and McKenna Dahl: http://www.usashooting.org/12-the-team/usashootingteam/paralympicteam/mckenna-dahl
Cool products
Read "How to: Organize Your Shooting Gear," by Michelle Cerino, at Women's Outdoor News: http://www.womensoutdoornews.com/2015/11/how-to-organize-your-shooting-life/
Store More Guns: http://www.storemoreguns.com/?_vsrefdom=adwords&gclid=Cj0KEQiAjpGyBRDgrtLqzbHayb8BEiQANZauh3cx1xS8J-JQ7Vf0aAUnhVYknmr0YSC13wLy3SdOCwUaAjkZ8P8HAQ
Interviews

Kenn Blanchard, http://kennblanchard.com
Kimberly Kolb Eakin, https://www.facebook.com/KimberlyShootsGuns/
TWAW Product of the Week
TWAW Instructor Courses: http://thewellarmedwoman.com/courses
Calendar: What's up?
Find a certified NRA instructor: http://nrainstructors.org/Search.aspx
Texas Youth Action Shootout Match Series: https://www.ssusa.org/articles/2016/8/18/texas-youth-action-shootout-match-series/
About Barbara Baird

Publisher/Editor Barbara Baird is a freelance writer in hunting, shooting and outdoor markets. Her bylines are found at several top hunting and shooting publications. She also is a travel writer, and you can follow her at https://www.ozarkian.com. View all posts by Barbara Baird →