Randi Rogers is the Featured 'Coloring Girl' for September
In an effort to bring the artwork of Kimberly Kolb Eakin to your attention, we've partnered with her to bring you a fresh new coloring girl every month – featuring our TeamWON members. In September, the first download – from Kimberly's popular book, "Full Metal Coloring: A Book of Downrange Reflection" – featured Smith & Wesson's team captain, Julie Golob. We continue with Smith & Wesson's team roster with pro competition shooter Randi Rogers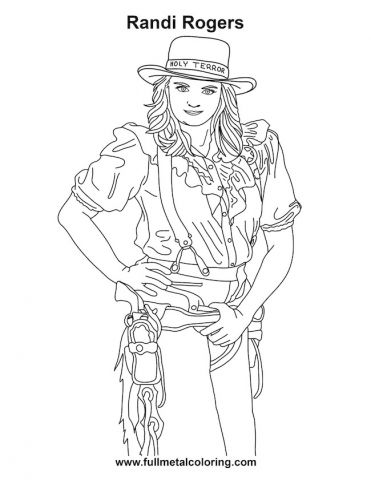 Download your Randi Rogers coloring page here.
Randi Rogers
Randi says she is a shooter from the top of her head down to the tips of her toes. Working as the Sales and Marketing Manager for the holster manufacturing company Comp-Tac, Randi dabbles in hunting, fishing and the great outdoors … but at the end of the day she wants to have a gun in her hand.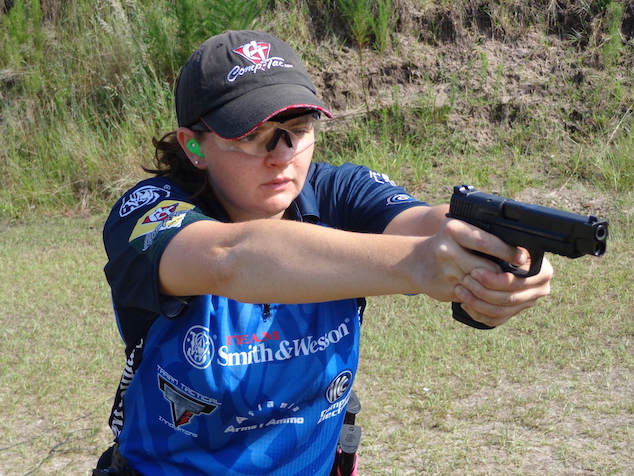 For the last 18 years Randi has won more than 50 world and national titles in action shooting sports, such as Cowboy Action Shooting, IDPA, IPSC, USPSA and 3-Gun. Randi fills her days concealed carrying in a Comp-Tac Holster, spending time practicing at the range, writing for different outdoor publications and finding new ways to help other women enjoy the recreation and entertainment of target shooting.
See Randi's contributions to The WON in her column, "Randi Rogers," here sponsored by Comp-Tac and Smith & Wesson.
About Barbara Baird

Publisher/Editor Barbara Baird is a freelance writer in hunting, shooting and outdoor markets. Her bylines are found at several top hunting and shooting publications. She also is a travel writer, and you can follow her at https://www.ozarkian.com. View all posts by Barbara Baird →