Women of Syren USA: Ashley Butcher
You know that adage of asking someone who is busy to get something else done? That notion certainly applies to Ashley Butcher, a sponsored shooter for Syren USA. Find out how she fills her hours as an ambassador for the shooting sports, and not just at competitions.
The WON: Please will you tell our readers what you want them to know about you?
Ashley Butcher: I currently work as the marketing manager for Summit MSP LLC, our family-owned marketing company in Lockport, N.Y. I also work part-time for Woolley Shooting Clinics. My responsibilities at WSC include brand design, web design/ web maintenance, and gun sales. I graduated in 2016 with a Bachelor of Science in Finance and Marketing and I am currently enrolled in Canisius College for my MBA in Accounting.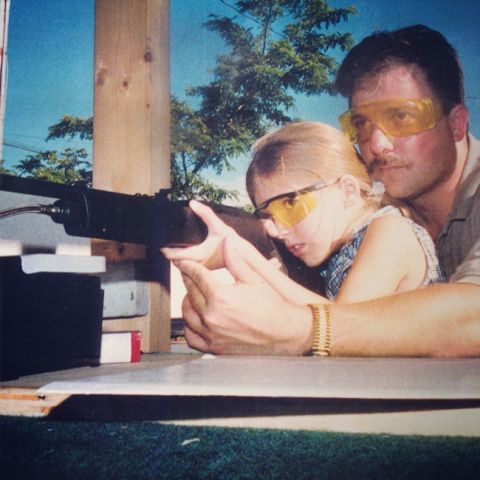 The WON: How did you discover the shooting sports?
Ashley Butcher: My dad introduced me to shooting sports and hunting at a young age and being outdoors is my favorite way to pass the time. My competitive shooting career started in 2010 with our Scholastic Clay Target Program and I am currently participating in the National Sporting Clays Association Championships Tour with the hope of acquiring enough points to make the USA Sporting Clays or Federation Internationale de Tir Aux Sportives de Chasse (FITASC) Team. Recently, I won the 2016 New York State Ladies Sporting Clays and Ladies FITASC Championships.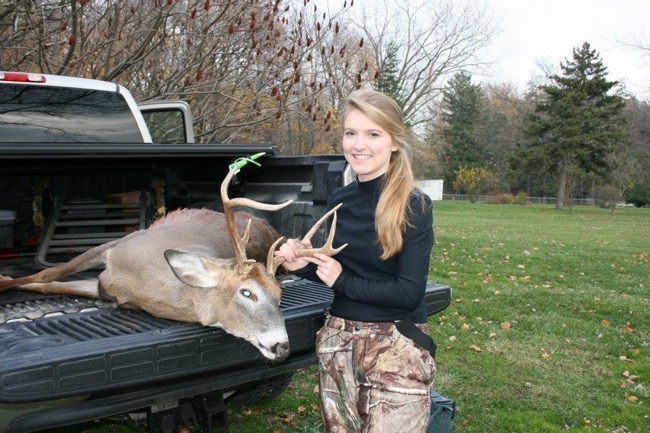 The WON: Can you tell us about Clays for Heroes?
Ashley Butcher: In 2012, with the help of my family and fellow sportsmen and women, I founded Clays for Heroes. Clays for Heroes is an annual sporting clays shoot at Rochester Brooks International Skeet and Trap Club that aims to "combine shooting sports and positive public outreach in order to raise funds and show support for our American heroes." During the past 5 years, Clays for Heroes has raised more than $30,000 to give back to our veterans. All the proceeds of the event benefit Honored American Veterans Afield (HAVA). HAVA is a 501(c) 3 organization whose mission is "to raise awareness and assist disabled veterans with the healing process through active participation in the outdoor sports."
Last year, HAVA partnered with LEEK Hunting and Mountain Preserve and the funds from our event were used to take 12 disabled veterans on a 3-day pheasant hunt. My family and I were able to attend the hunt and it was an incredible experience to meet these heroes and make some new hunting buddies. We will be using the money from this year's event to do another hunt this fall.
The WON: When women ask you why you shoot a Syren, what do you say?
Ashley Butcher: Being a petite woman, my Syren Tempio is the first gun that fit me right off the shelf. One of the hardest things I found when looking at guns was finding a model that fit my hand and allowed me to comfortably reach the trigger. Because of this, I thought my only option was a custom stock … until I shot the Syren. The Syren Tempio fit my hand like a glove! When Caesar Guerini designed the Syren, it did an excellent job making sure all elements of the stock were designed for the female body frame.
The WON: What type of feedback are you getting from women who are experiencing this line of shotguns?
Ashley Butcher: So far, everyone I have talked to who owns a Syren loves it! I sold one to a lady at our club this year and she has nothing but good things to say about it. This past weekend, I had the opportunity to work with 15 women who are interested in shooting sports at a local event Women on Target, which is hosted by the Ladies Shoot N' Hoot. Syren USA shipped me some demo guns for the event and every woman who shot one, wanted one! All the ladies agreed that they just "felt more comfortable" than the guns they have shot in the past. It was a great event to be a part of and everyone broke some targets!
The WON: Why is it important that a woman have a shotgun that fits her?
Ashley Butcher: Gun fit is one of the most critical elements of shooting because if the gun isn't pointing where you are looking, you are going to struggle to hit targets. Women have different body shapes than men and it is important that the length of pull, the pistol grip, the pitch and the cast are correct so the gun sits in your shoulder and points right under your dominant eye.
The WON: What's the best way for a woman to start competing in shotgun tournaments?
Ashley Butcher: If you are a woman interested in shooting competitively, there are clubs and programs all over the country that are open to new members. I have found that Sporting Clays shooters are some of the nicest people and most are open to help new shooters. Don't be afraid to walk into a gun club and ask for help. There are also more and more women's programs developing – if you feel more comfortable learning with other women. The Ladies Shoot N' Hoot that I mentioned above is always open to new shooters!
Ashley Butcher is just one of the "Women of Syren." Read about the other ladies in our series here.
Visit Syren USA to learn more about its fabulous line of firearms for females: https://syrenusa.com.
About Barbara Baird

Publisher/Editor Barbara Baird is a freelance writer in hunting, shooting and outdoor markets. Her bylines are found at several top hunting and shooting publications. She also is a travel writer, and you can follow her at https://www.ozarkian.com. View all posts by Barbara Baird →