Don't Forget Our Endangered and Threatened Animals this Holiday Season
Uvalde, TEXAS (December 19, 2016) – Give the gift of Christmas stockings this season to the exotic endangered and threatened animals at Stewards of Wildlife, a non-profit organization based in Uvalde, Texas. Stewards of Wildlife are offering the gift of Christmas stockings filled with treats, medicine and care for donators to give virtually. Stockings begin at $15 and go up to $50. Learn more at Stewards' Facebook page: http://facebook.com/stewardsofwildlife Donate at http://stewardsofwildlife.com/shop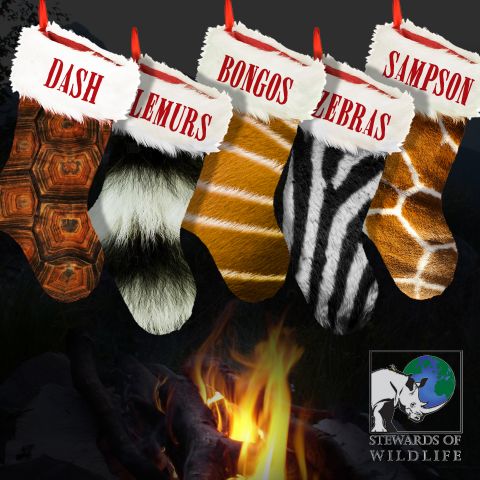 Each stocking donated will help off-set costs of medicine and bring in more breeding animals for a stronger, diverse herd along with good-for-them treats because it is Christmas after all," said Cole Reid, director of Wildlife Sustainability at Stewards of Wildlife. "Donators will receive a video of their animal receiving their stocking on Christmas Day along with more background information on that animal and species.
Stockings are offered at $15 for Dash the Tortoise, $20 for Lemurs, $30 for Bongos and $40 for Zebras and $50 for Sampson, the Giraffe. Learn more about these animals at http://stewardsofwildlife.com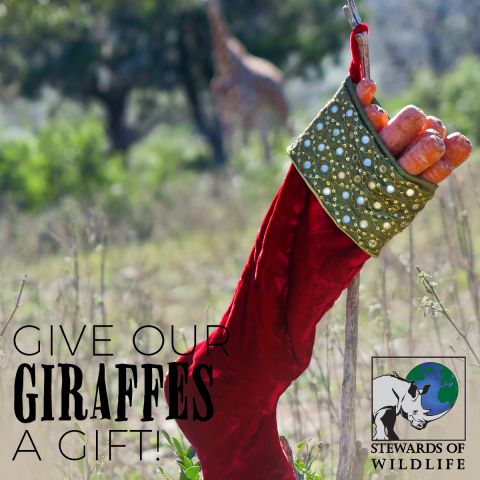 All Stewards of Wildlife projects require thousands of dollars in private sector funding. "We need your donations. We need your help. You can donate directly and safely on our website. Please call us or contact us for any concerns; we are happy to serve," concluded Reid.
About Stewards of Wildlife:
Stewards of Wildlife Conservation is a 501c3 non-profit organization dedicated to the conservation and proliferation of wildlife as well as the habitats and natural resources they utilize. Stewards of Wildlife offers a home to more than 80 species from around the globe. These animals are breeding and stable in vast areas in order to provide the most comfortable and natural living situation possible. Stewards of Wildlife is focused on bringing together animal resources from the private landowners and the public sector zoos in order to create "meta-populations" of species that are vital, sustainable, and can maintain evolutionary potential.
We understand that there are many organizations and groups with the best intentions trying to help wildlife, and realize that our contribution is space and expertise. Though our priority concern is protecting the rarest and most endangered species, Stewards of Wildlife is ultimately concerned about all of the flora and fauna worldwide. Learn more at http://stewardsofwildlife.com
Don't forget our endangered and threatened animals this holiday season.
About The WON

The Women's Outdoor News, aka The WON, features news, reviews and stories about women who are shooting, hunting, fishing and actively engaging in outdoor adventure. This publication is for women, by women. View all posts by The WON →