The #BunClubUSA Tour: The Kansas Governor's Ringneck Classic
The next stop of the #BunClubUSA tour brought us to Oakley, KS, for The Kansas Governor's Ringneck Classic.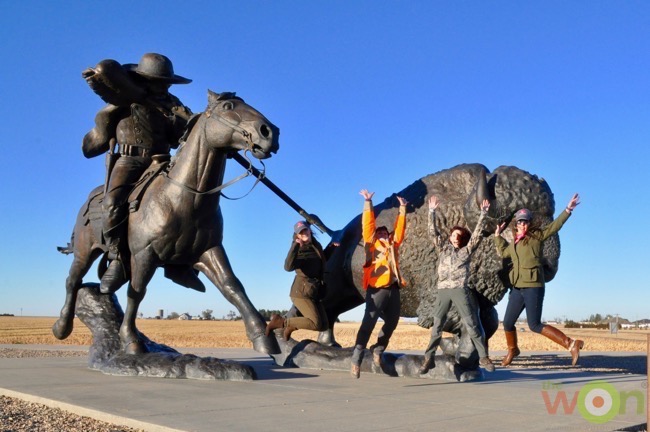 Most of the events took place at the Buffalo Bill Cultural Center. Yes, we purchased quite a few Western- inspired items at the gift shop. And of course we couldn't pass up all the photo ops available. Like having our pictures taken with Fred the full size buffalo in the lobby or outside with the HUGE statue of Buffalo Bill on horseback.

A hunters' reception with heavy hors d'oeuvres started the culinary part of the trip to Kansas. The delicious, mouthwatering appetizers consisted of fried pheasant with dipping sauce, venison skewers, smoked grouse with blackberry sauce, venison meatballs with barbecue sauce and many more. Yes, we went back for seconds and thirds.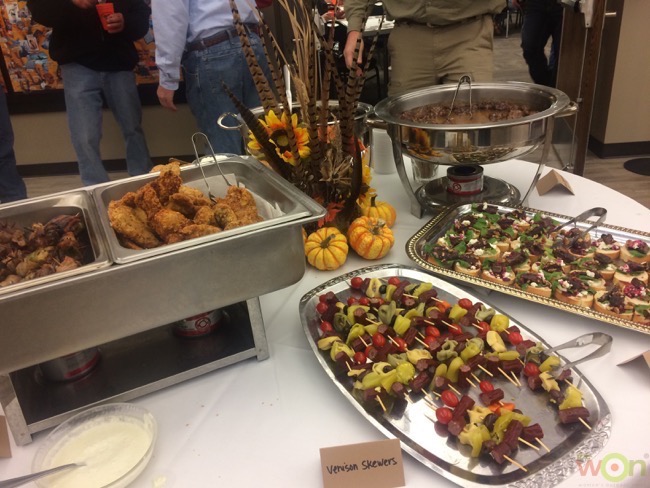 Things got real serious when we arrived at the field for our pheasant hunt. The rolling hills, covered with grasses and corn went as far as we could see. The Shotgun & Chelsea Bun Club girls and me retrieved our Franchi Instinct L over-and-under shotguns from the van, finally the hunt we've been waiting for.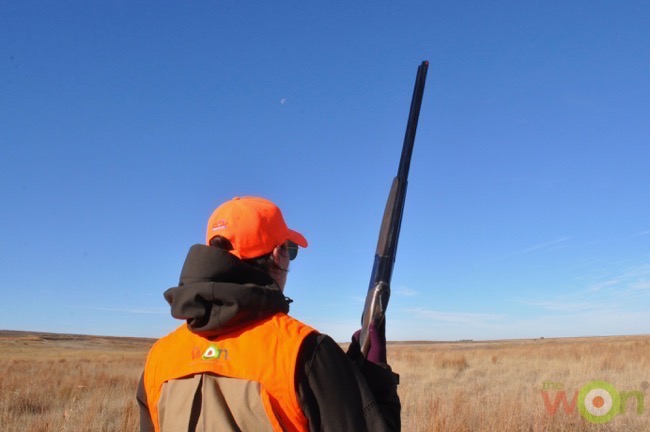 The dogs on our hunt worked hard, especially Remington, a yellow lab. We all enjoyed watching their excitement, along with their field acumen. As they proudly ran through the grasses, retrieving the pheasants for their owners it almost looked like they were jumping through waves in the ocean.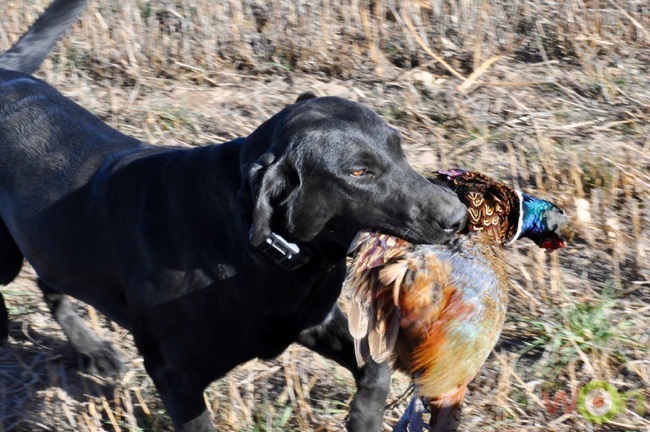 Yes, the hunting dogs are very hard workers, but they are well loved, too. I love to watch the relationships between dogs and hunters. Whether a quick drink of water from a sport bottle, or a little hug of encouragement in the field, it's a special bond.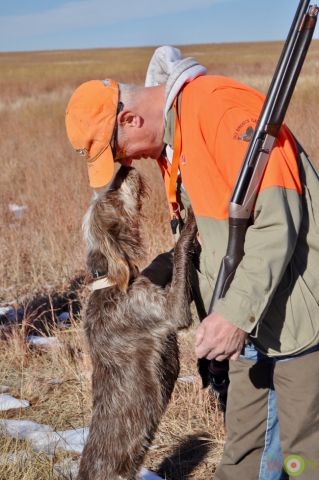 We had a very successful hunt, thanks to our fabulous guides and hard working dogs. For those of us on our first pheasant hunt we couldn't have been more happy. I already have plans to do some more bird hunts within the next few months and hopefully get back to Kansas someday.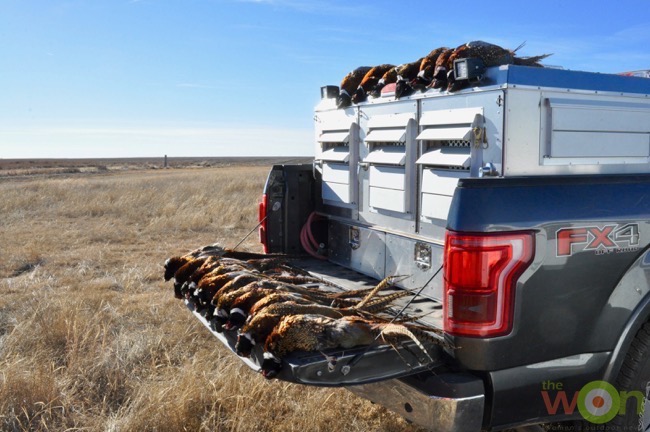 The 2016 Kansas Governor's Ringneck Classic earned the right to call itself a success. Not only did everyone have a great hunt, but also, the money raised (just under $52K) went to some well deserving groups, including the following:
$1,000 scholarship to a college student majoring in a related field – awarded in June
$1,000 Pheasant Forever Lifetime Membership will be awarded to 4 youth hunters at the event.
Northwest Kansas Conservation Foundation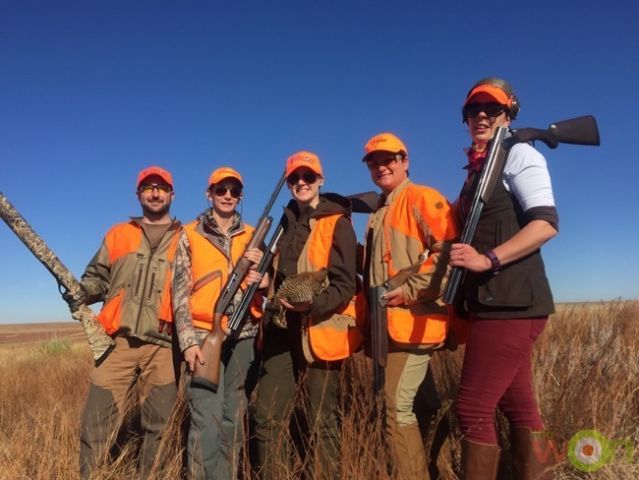 So, who's in for the 2017 Kansas Governor's Ringneck Classic in Colby, KS?
If you're interested in more information on the 2017 hunt send your email to the following address. contact@kansasringneckclassic.com
If you missed the first part of the #BunClubUSA tour you can read it here.
About Michelle Cerino

Michelle Cerino, aka Princess Gunslinger, entered the firearms industry in 2011 when Cerino Training Group was established. She immediately began competing in both 3-Gun and NRA Action Pistol, becoming a sponsored shooter. Michelle is currently a columnist and Managing Editor of Women's Outdoor News, as well as Event-Staff for CZ-USA Field Sports. She also manages social media for Vera Koo and GTM Original. Michelle encourages others to step out of the comforts of home and explore. View all posts by Michelle Cerino →