A Conversation with a True American Icon, Katie Pavlich
Volquartsen ambassador Katie Pavlich firmly believes that where we come from guides us to where we are going, even when we don't realize it. Katie's journey started in an Arizona mountain house, built in a meadow by her parents at the end of a two-mile dirt road. Like it was yesterday, she remembers the snowy nights going to the wood pile to get fuel for the stove, laughing with her brother as they helped fill the water tank every week, or hunting Rocky Mountain elk and mule deer as the sun bounced across the Grand Canyon's North Rim. There's no doubt her upbringing of strong family values and enjoying the outdoors has helped her handle adversity and stay grounded.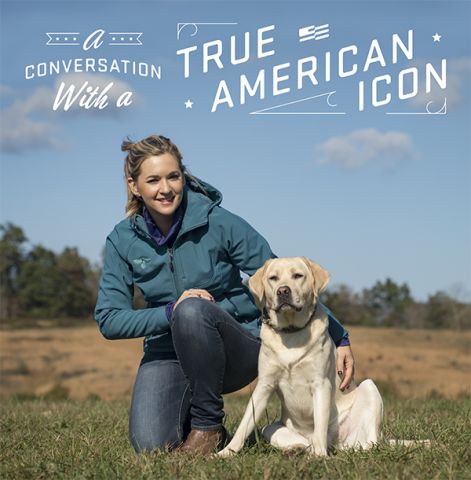 In Katie's short, but accomplished career – she has become a best-selling author, regular contributor to FOX News, and editor at Townhall.com. She also serves as a columnist for The Hill, Pittsburgh-Tribune and Women's Outdoor News. Katie's passionate support of our 2nd Amendment rights and steadfast resolve to fight for what she believes in, no matter the adversity – is the work we admire the most. And few people understand the responsibilities and values of gun ownership better than Katie, which is why we were excited to to catch up and discuss her work in more detail in between reloading her Scorpion 22 LR.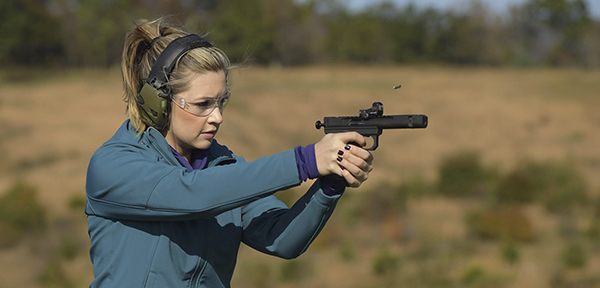 You'll be seeing more of Katie on the air waves and the web as she continues to take a stand for our 2nd Amendment rights and truth in journalism. And if you're involved in the competitive shooting circuit, you just might see Katie at a steel match with her Scorpion.
Or – simply keep an eye on our social channels to see what we're doing with Katie next!

Get a 2017 Volquartsen Catalog Signed by Katie
Can't make the SHOT Show? Even if you're not a dealer or industry member – you can get a copy of our 2017 Catalog signed by Katie! Her feature article in our catalog gives a more in-depth look at her story, and she'll be signing fifty (50) additional catalogs at our booth so we can share them exclusively with you. The first fifty (50) requests that we receive via email to info@volquartsen.com will receive a catalog signed by Katie!
About The WON

The Women's Outdoor News, aka The WON, features news, reviews and stories about women who are shooting, hunting, fishing and actively engaging in outdoor adventure. This publication is for women, by women. View all posts by The WON →