Nevada Foodies: A Recipe for the Best Goose Pot Stickers
Goose Pot Stickers are a family favorite when we are lucky enough to have some goose meat in the freezer…and lucky for us this year, Andy was able to bring a few back from his Colorado goose hunt. You can make this recipe with goose or substitute duck breasts.
Pot Sticker Ingredients

2 Goose Breasts chopped in 1 inch cubes
8oz can Water Chestnuts
8oz can Bamboo Shoots
4 green onions chopped
1 large shallot chopped
2-3 garlic cloves chopped
1 tablespoon fresh ginger chopped
1 tablespoon soy sauce
1 tablespoon hoisin sauce
1 teaspoon rice wine vinegar
1 package round pot sticker/dumpling wrappers
1 cup water
Directions
Add top 10 ingredients to food processor and pulse until a fine stuffing is formed.
Remove 1 pot sticker wrapper from the package and cover the others with a damp cloth. Place a small rounded teaspoon of the mixture in the center of the wrapper. Moisten the edge of the wrap and fold wrap in half over filling to form a semi-circle. Starting at one end, pinch the edges closed with your thumb and finger (similar to pinching the edges of a pie crust). Set on a sheet pan and cover with a damp cloth. Repeat this process until all of the filling is gone.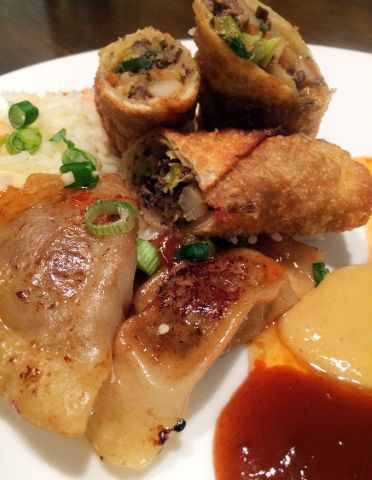 Continue reading the cooking instructions for Kristy Crabtree's Goose Pot Stickers recipe and visit her blog, "Nevada Foodie."
About The WON

The Women's Outdoor News, aka The WON, features news, reviews and stories about women who are shooting, hunting, fishing and actively engaging in outdoor adventure. This publication is for women, by women. View all posts by The WON →