Gun Review: The Ruger LC9s
It's one of the most popular concealed carry guns in the women's firearms market, the LC9. Some women, though, reported that they couldn't manipulate the slide. Last January, at SHOT Show, I talked to Robert Kallio, an engineer at Ruger who redesigned the LC9 – and created the LC9s, with a striker-fired system. He said he and others on the team worked with women – specifically women at Ruger – during the design phase in order to make changes so that the slide would be easier to pull. Looks like they accomplished that mission, and also, I am impressed by the accuracy.
I received the new LC9s a few weeks ago. I thought it would be the ultimate test of this gun, after putting 200 rounds of ball target ammo through it, to take it to a women's shooting event for our local The Well Armed Woman chapter. Some of those women only shoot revolvers because they cannot rack slides. Their lives were about to change, in that moment, on that range. Women who could not pull a slide, pulled one – again and again. Thank you, Bob. I think we've sold 4 guns so far.
I supposed I could write "peace out" and be done with review right now, but I want to let you know why I'm going to purchase this test gun. It's had about 600-to-700 rounds through it now, and its accuracy (7 yards, standard for concealed carry testing) is amazing. Ruger claims it might be the shorter, more crisp trigger pull than its predecessor had, and I will give them that point, but for me, it's the highly visible sighting system (model 3270) – with HIVIZ Lightwave fiber optic front and rear sights, which purportedly "gather more light for superior visibility." You also get interchangeable light pipes so you can change out the colors.
I shot the gun from several positions, including weak hand and one hand. I knelt, I drew; it hit center mass (or head) every time. The only time it malfunctioned was when it didn't like a brand of personal defense (PD) ammo. Also, I shot not only target ammo, but PD ammo through it. It worked the best for defensive shooting with 9mm PHD ammunition.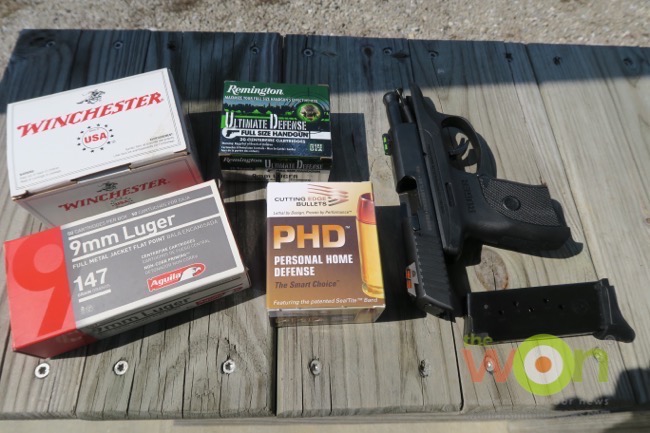 Note: It's always a good idea to shoot a full magazine of PD ammo through the gun, and reload it with the same ammo from the same lot for carrying. Also, as I learned at Gunsite recently, you should physically inspect every cartridge that you load into your carry gun's magazines (or cylinders, if you're shooting a revolver) for defects.
The LC9s is slim, measuring .9 inches wide. The magazine holds 7 (single stack). The checkering is good on the grip, but some of the women prefer an even more aggressive checkering for CCW. One of the main problems with aggressive checkering is that it can tear up holsters and fabric. I used the magazine finger grip extension floorplate, which allowed a little extra to hold.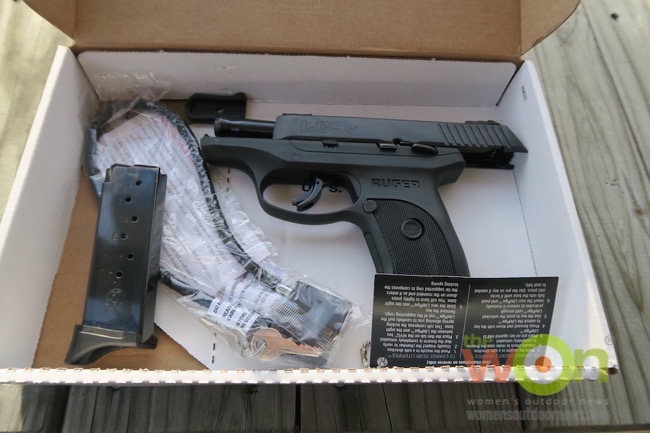 I have no complaints regarding disassembly for cleaning. Simple and straightforward. Easy to manipulate.
Here's my one complaint. Why only one magazine? Quite frequently, if the gun is malfunctioning, it's probably because of the magazine. Ruger – please send at least two magazines with every gun.
The LC9s comes with a manual, safety cable lock, the previously noted fiber optic replacements, one magazine and two magazine floorplates (one flat, one finger grip extension). MSRP: $499
Find out more about the LC9s here.
About Barbara Baird

Publisher/Editor Barbara Baird is a freelance writer in hunting, shooting and outdoor markets. Her bylines are found at several top hunting and shooting publications. She also is a travel writer, and you can follow her at https://www.ozarkian.com. View all posts by Barbara Baird →
The Conversation