Iceland: The Elements of Iceland Adventure w/ Becoming an Outdoors Woman
Small on the map, but big in person, Iceland offers a massive in-your-face raw landscape to experience nature's elements of earth, wind, fire & ice and to interact with a culture over 1,000 years old!
Iceland is a country of sharp contrasts. A place where fire and ice co-exist. Where dark winters are offset by the summer's midnight sun. A country where insular existence has spurred a rich and vibrant culture. It is far from the ice-covered land of darkness many people envision when they think of the country. On the contrary, it is an amazing place of every conceivable shape and color!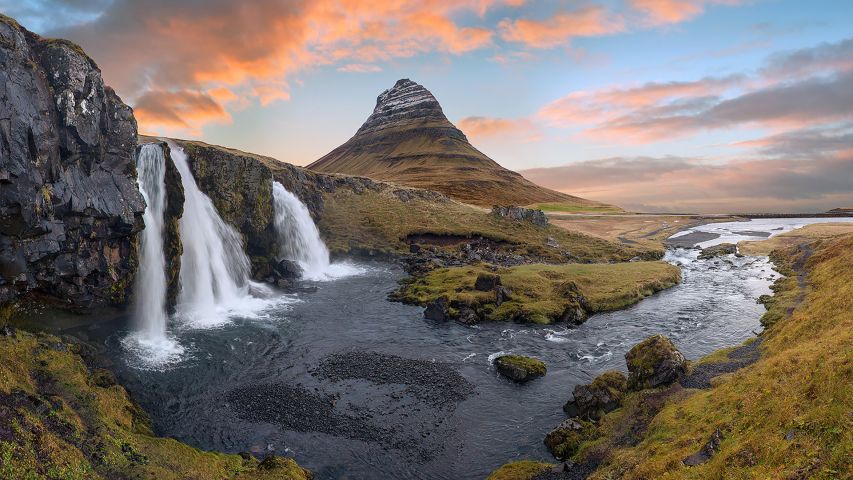 Unlike the Vikings pioneers, we come to Iceland, not for religious freedom, but to enhance our own personal stories of adventure. With very little effort, many of Iceland's treasures are accessible by nearly any type of traveler. Short hikes unveil cascading waterfalls. Easy paddles get you up-close to wildlife. A little effort gets you on top of an ancient glacier!
Iceland is vibrant and alive! The land is steaming, pouring, carving, raging, and pounding. The geothermal energy of the Strokkur Geyser sets off an eruption every 6-10 minutes.
Trip Highlights:
See the lesser traveled parts of Iceland including the Snaefellsnes Peninsula, a variety of scenic & off the beaten path hikes throughout the trip, and spend time in small towns and hamlets.
Get up-close to puffins and shore birds on a North Atlantic Boat Tour.
Experience Iceland's treasures: The Golden Circle: Stukkur Geyser, Gollfoss Waterfall.
Learn about Viking history at Þingvellir National Park.
Don your crampons and get on ancient ice for a glacier trek.
Feel blue! Take a thrilling zodiak trip into a glacier Lagoon to photograph towering icebergs.
Explore the black sands and epic basalt columns of Vik, Rynisfjara, and Dyrholaey Nature Reserve.
Paddle paradise via a 2- hour adventure kayaking trip through marshes into to the Atlantic Ocean.
See geothermal energy in action, powering the country, and growing food in green houses.
Relax in the Blue Lagoon, and soak in the geo-thermally heated sea water.
Choose your own adventure in Reykjavik so you can see and explore what interests you most.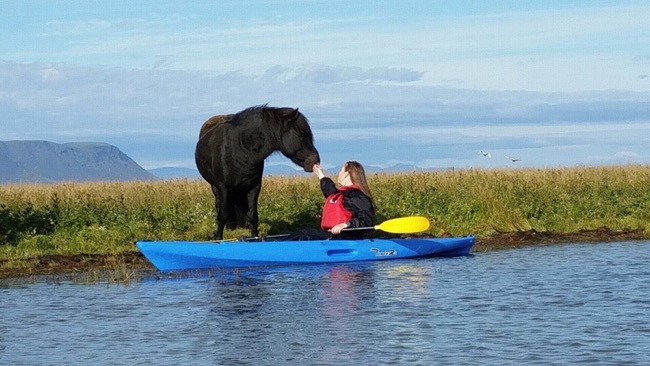 Find more information on the
Becoming an Outdoors Woman Iceland Adventure
About The WON

The Women's Outdoor News, aka The WON, features news, reviews and stories about women who are shooting, hunting, fishing and actively engaging in outdoor adventure. This publication is for women, by women. View all posts by The WON →