NCAA Rifle Championships: Mountaineers Scale NCAA Rifle Peak Yet Again
The 2017 NCAA Rifle Championships took place during the weekend and it turned into a West Virginia University celebration for the fifth consecutive year.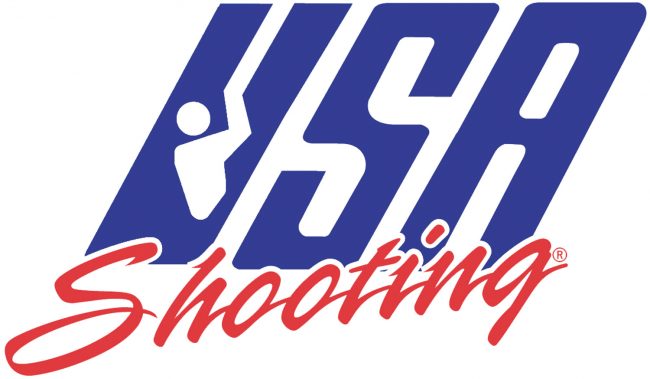 On the campus of The Ohio State University where their latest title run began back in 2013, the Mountaineer rifle team claimed the title in commanding fashion, shooting a championship-record 4723 aggregate score. Owning a two-shot advantage after Day 1 thanks to a winning 2336 Smallbore (.22 caliber) rifle score shot Friday, WVU secured its nation-best 19th National Championship with a season-high 2387 air rifle score Saturday.
WVU earned the championship with team victories in both disciplines and then bolstered their trophy haul by earning the top-two places on the podium for each individual event as well. It marked the second straight season and third time in four years that the Mountaineers have swept the team discipline titles.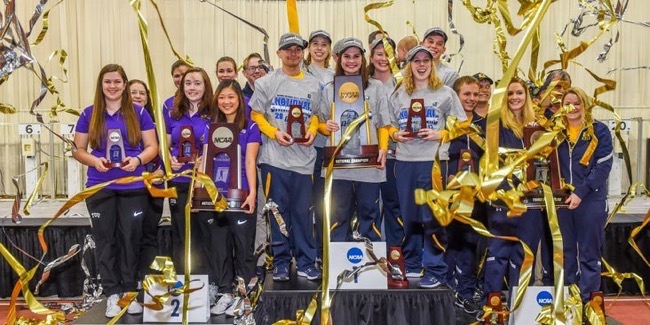 Texas Christian University (TCU) finished second overall with a 4706 score. The Horned Frogs also placed second in air rifle (2372). No. 3 Murray State finished third overall with a 4692 total.
This was an amazing showing," Mountaineer coach Jon Hammond said in a WVU press release Saturday night. "We were prepared for an incredibly tight championship. This was an incredible performance by this team in this environment. It is crazy to shoot a season-high air rifle at an NCAA Championship. This is a great result overall.
USA Shooting National Junior Team member and WVU freshman Morgan Phillips (Salibury, Maryland) was the standout performer of the weekend, earning the NCAA smallbore title Friday over 2016 Olympic gold medalist Ginny Thrasher (Springfield, Virginia) and then coming back to finish second in Air Rifle. Another WVU freshman, Milica Babic of Serbia, claimed victory in Air Rifle. For her efforts, Phillips earned the NCAA Championships' Top Performer Award.
Morgan shot a personal best both days, and that's unbelievable at an event like this," Hammond said. "She's so calm, but also mentally tough. She did a great job.
Phillips highlighted a strong performance overall by USA Shooting Team members. National Junior Team member and TCU sophomore Rachel Garner (Celina, Texas) finished third in Air Rifle and fourth in Smallbore. Five of the eight Air Rifle finalists are USA Shooting Team members while six of the eight Smallbore Finalists are official team members. Phillips, Thrasher and Garner were the only three athletes to earn a spot in both event Finals.
The field of women's rifle competitors showcased their strength once again. The top-11 finishers in Air Rifle were women as Murray State's Ivan Roe (Manhattan, Montana) was the top male competitor. The top-five results in Smallbore Rifle were also put down by women. Kentucky's Billy Azzinaro (East Brunswick, New Jersey) was the top male finisher in sixth.
National Team member and WVU junior Rachel Gratz (Sigel, Illinois) made headlines before the NCAA Rifle Championships even began Thursday night as she was awarded the Elite 90 Award for NCAA Division I Rifle.
The Elite 90, an award founded by the NCAA, recognizes the true essence of the student-athlete by honoring the individual who has reached the pinnacle of competition at the national championship level in his or her sport, while also achieving the highest academic standard among his or her peers. The Elite 90 is presented to the student-athlete with the highest cumulative grade-point average participating at the finals site for each of the NCAA's championships.
At an award ceremony Saturday, 2017 National Rifle Association (NRA) All-American Team honors were handed out to 36 different athletes from 12 different schools, including 17 current USA Shooting Team members. Six of those 17 earned First-Team honors in both disciplines including Garner, Gratz, Roe and Thrasher along with TCU junior Mindy Miles (Weatherford, Texas) and Alaska Fairbanks junior Sagen Maddalena (Groveland, California). Olympian and North Carolina State senior Lucas Kozeniesky (Fairfax, Virginia) earned First Team honors in Air Rifle and Second Team recognition in Smallbore.
To qualify as a NRA All-American, shooters must have smallbore averages of 589.73 to 582.57 for first-team recognition and 579.82 to 579 for honorable mention. In air rifle, a shooter had to average from 596.58 to 592.62 to be considered for a first-team honor. 2017 NRA All-Americans
The Collegiate Rifle Coaches Association (CRCA) also handed out awards for Coach of the Year, Freshman of the Year, Rifle Athlete of the Year, their own All-Americans and Scholastic All-Americans. Coach of the Year was 1979 Air Rifle World Champion and TCU head coach Karen Monez. Babic earned Freshman of the Year honors while Thrasher was named Athlete of the Year. CRCA Awards
NCCA Results:
AIR RIFLE INDIVIDUAL | TEAM
SMALLBORE INDIVDIUAL | TEAM OVERALL
REPLAYS: AIR RIFLE | SMALLBORE
Special thanks to West Virginia University and Murray State University for their editorial assistance with this article.
About The WON

The Women's Outdoor News, aka The WON, features news, reviews and stories about women who are shooting, hunting, fishing and actively engaging in outdoor adventure. This publication is for women, by women. View all posts by The WON →