#HuntingwithJR: Have Hunting Guns, Will Travel
Traveling with a firearm can be a time-consuming process, requiring many hurry-up-and-wait moments. I have never traveled with handguns, only long guns. I average hunting in 10 to 12 states annually, plus at least 1 international safari a year, which makes for a lot of travel time from Dallas, Texas. Thank goodness I use the Port of Dallas-Fort Worth, international and an airport with a US Customs and Border Protection Port.
To travel with guns, you must be aware of Transportation Security Administration (TSA) and/or Homeland Security rules. Contact TSA Contact Center, if you have any questions regarding TSA firearm regulations and/or clarification.
You must declare your firearms upon checking in to the airline. Firearms must be unloaded and locked in a hard-sided container and transported as checked baggage ONLY. ONLY you should retain the key and/or combination lock. I never allow the TSA agent to lock my gun case. I am always in charge.
My favorite hard gun case is TUFF PAC. It looks like oversized bag for golf clubs. Its lock is very easy, sturdy and difficult to tamper with by a third party. TUFF PAC rolls and is easy to manage in airports worldwide. Plus, there's extra room inside for packing hunting boots and down jackets for extra padding and protection. I have packed as many as 3 shotguns or 3 rifles, along with waders.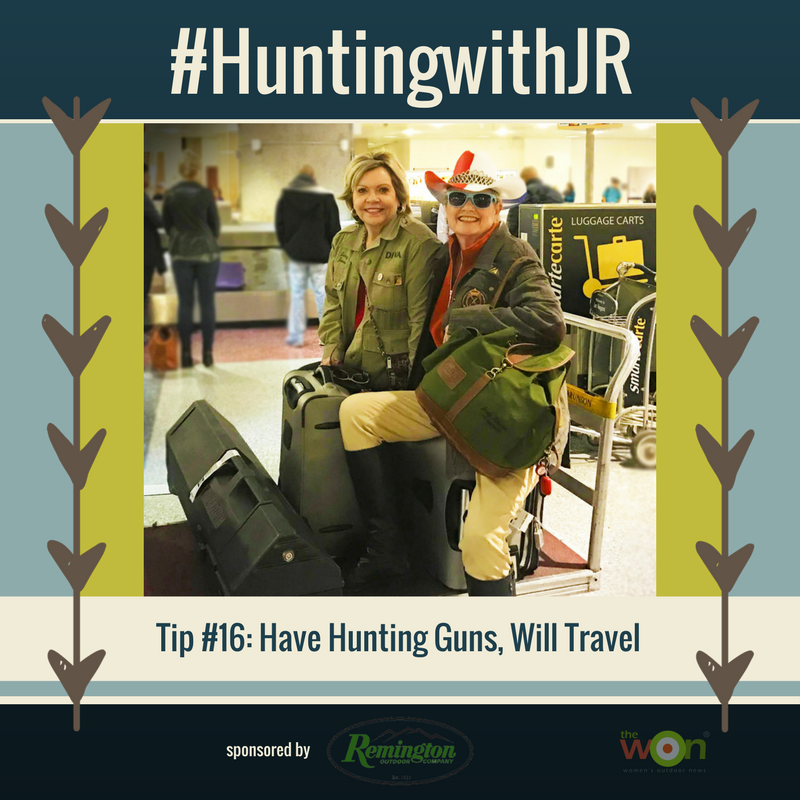 FYI, from the TSA webpage on "Transporting Firearms and Ammunition":
A gun case is considered as checked baggage and cannot exceed 50 pounds
Shotguns must have the action locked open
Rifles must have the bolt removed and placed in soft case
All ammo must be locked in a hard case and only 100 rounds in original boxes and stored and shipped in a separate checked locked bag. The bag can be a soft canvas or duffle bag
Firearm parts, including magazines (limited to 10 bullets), bolts, clips and firing pins, are prohibited in carry-on baggage and MUST be transported in checked baggage
Rifle and shotgun scopes are permitted in carry-on and checked baggage
Domestic rules
If you're flying domestic in the US, arrive at least 2 hours prior to departure at checking-in agent (smile and use your best manners); you are required to fill out a declaration form with passenger signature, flight number, date, airlines employee number and signature. The agent will place it or ask you to place it into your case. Sometimes, an agent wants to see the firearm. Sometimes, especially in larger airports, you'll be asked to accompany your luggage or gun case to another area where a TSA agent may check for gun powder residue and search the case.
Always lock your own case after this inspection. I NEVER allow anyone else to lock my gun case. When picking up firearms at destination, find the over-sized luggage area and present your baggage claim number to pick up your firearm from agent. Or, check with the airlines baggage claim office if there is not an over-sized luggage area.
Flying International
Register your firearm with US Department of Homeland Security at least 45 days prior to departure. An official seal will be stamped on certificate. When registering your guns and scopes, you must copy the serial number exactly. Check and re-check! If a number is out of sequence, your gun may be confiscated at the country you wish to enter. I recommend that you make a copy of the serial numbers, and place it with your travel documents.
I recommend Air 2000, a support service for hunters, when traveling to South Africa. It costs approximately $150. According to African Field Sports,
"Air2000 is the Hunters' Support Service in South Africa who can arrange air charter, hotel bookings, transfers to and from hotels, guest lodges and major airports, sightseeing tours, shopping trips and most importantly a meet and greet service for incoming hunters as the new firearms regulations for the temporary import/export/in transit permits are in effect. They pre-arrange all the necessary paperwork to enable the hunter to pass through customs as quick as possible."
I have seen many hunters who did not use this service detained up to 12 hours as well as having to pay hundreds of dollars to South African agents just to be allowed to enter the country with their firearms. Remember, you are in a foreign country and subject to their rules and regulations.
Of course, you can avoid the hassle of traveling with a gun by renting one onsite. I, however, have a lot of confidence in my Remington custom model 700 series 300 Win Mag with its Nikon Monarch scope. I have spent hours at the range with it in preparation for this trip, along with the ammo I'll be using from Barnes Bullets.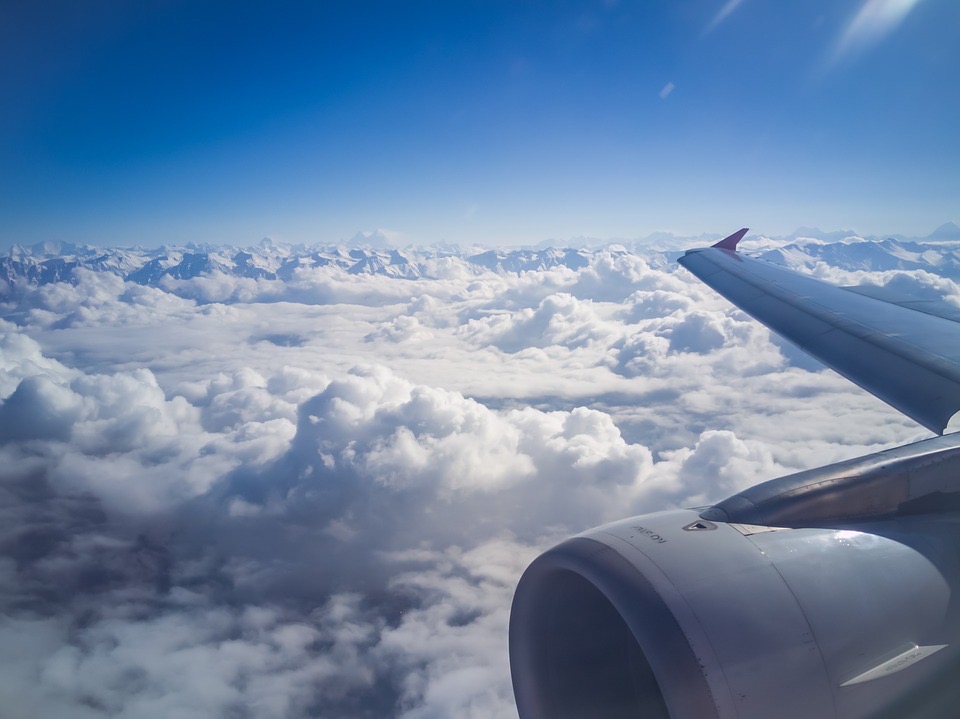 Join Me on My 24th Safari
I invite you to follow my 24th African safari, starting June 8, 2017, as I introduce the Dark Continent to 3 DIVAS: Carol Adams, Myrna Cypher and Mary Holsenbeck. I am sponsored by the generosity of Remington Outdoor Company. The women will experience their first hunting and/or photographic safaris with me, and you can follow us on The WON's social media platforms.
Travel Tips for Firearms
Did you know?
If you must change airlines during your travels, you must re-check your firearm and luggage as if you had NEVER checked it. All declarations and forms must be removed and filled out again. Try to book your travel all the way through on one airline, if possible.
TIP: Keep your key to your gun case handy to open your locked hard case.
Did you know?
TSA locks are not always secure on locked and checked luggage. If TSA inspected your luggage, it MUST put in a form that stated they opened your luggage.
TIP: Do not check binoculars, spotting scopes or rangefinders in checked, locked luggage. Place in carry-on luggage. You will arrive with all necessary equipment.
About Judy Rhodes

Judy Rhodes, the Voice of Women in the Outdoors is an outdoor visionary and mentor to women and youth in the outdoors. Judy, Founder of DIVA ... Women Outdoors Worldwide is the largest women's ONLY outdoor organization. DIVA WOW is a non-profit 501(c)3 unique all volunteer sisterhood dedicated to encouraging women to discover their outdoor passion. View all posts by Judy Rhodes →