Nevada Foodies: Elk Curry with Toasted Coconut Recipe
This elk curry recipe from our featured blogger, Nevada Foodies, looks amazing! I love the thought of a little coconut and lime juice to make it a summer dish. Time to dig into my venison stash. ~MC
Here's another easy to make wild game curry dish that you can use with elk or venison meat. This dish is rich, creamy and packed full of flavor and fragrance. The toasted unsweetened coconut is an added bonus to each and every bite.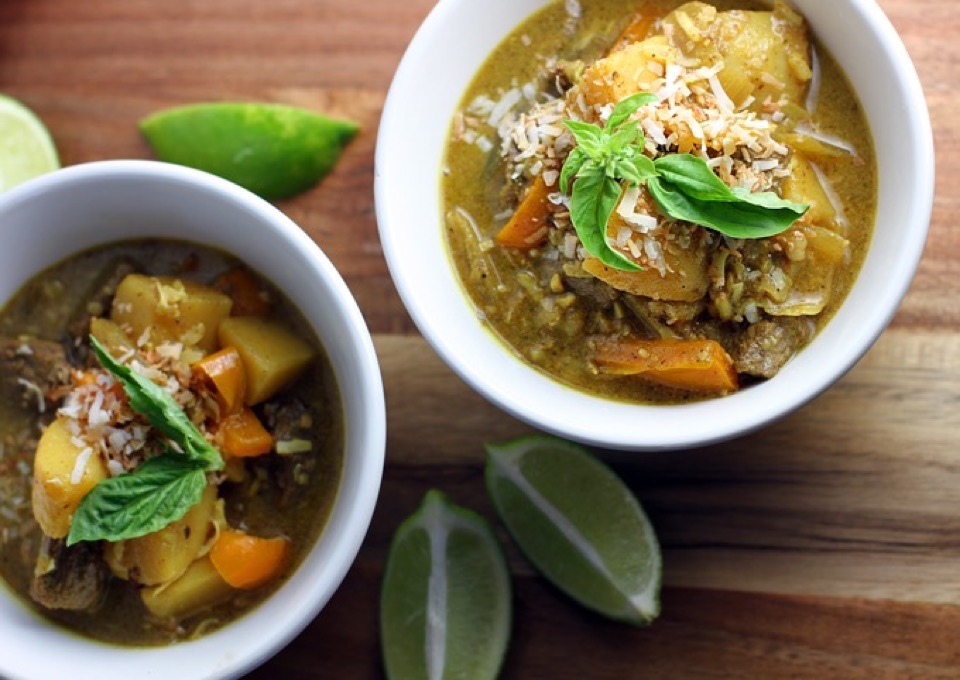 I hope that you will use my wild game recipes to experiment, adapt and inspire. I'm wide open to receiving feedback. Leave me a comment or send me an email. I look forward to all suggestions and opinions… Send us an email or leave us a comment below the recipe you've used. You can also comment on our Facebook, Pinterest or Instagram pages. Besides, that's what helps me learn to become better at what I practice. ~thank you again for your time and interest in my passion, Kristy
If you've made any of our recipes, we'd love to hear from you.
Ingredients
1 1/2 pounds elk roast, cut into 1-inch pieces
2 tablespoons oil
1 tablespoon butter
1 large onion, chopped
1 large orange bell pepper, chopped
2 cloves garlic, chopped
4 cups white sweet potatoes, peeled and cubed
2 tablespoons yellow curry powder
1 tablespoon cumin powder
1 tablespoon sugar
1 teaspoon salt
3 cups light coconut milk
1 cup water
1 cup unsweetened coconut flakes
fresh basil, chopped
Brown rice or white rice, cooked

Directions
Heat a skillet over low heat and add coconut flakes. Stir coconut frequently until lightly browned, about a minute. Remove when done.
Tenderize cubed elk and then season lightly with salt. Heat oil in a dutch oven or large pot over medium-high heat. Add elk and brown on all sides. Remove when done.
Continue reading the directions for Nevada Foodies' Elk Curry with Toasted Coconut recipe here.
About The WON

The Women's Outdoor News, aka The WON, features news, reviews and stories about women who are shooting, hunting, fishing and actively engaging in outdoor adventure. This publication is for women, by women. View all posts by The WON →