The DC Project: Grassroots Unity in Action
The DC Project is a non-partisan initiative that brings together 50 women, one from each state, to Washington, D.C., to establish relationships with their legislators and reveal the faces and stories of firearms owners and Second Amendment supporters. I am the Arizona delegate for the DC Project, and I am excited to report that we have just returned from another amazing (and eventful) annual trip. This year's trip was particularly timely due to the heated political climate across our country, and the terrible and tragic attack on our legislators while they played the most American of games, baseball, which took place during our time in D.C.
The DC Project delegates are a diverse group of ages, backgrounds and political affiliations, and are part of a true grassroots effort to protect, preserve and defend our personal rights to keep and bear arms in America. In an era where the country is in a state of seemingly irreparable and unending division, the DC Project is a shining example of unity. The love of our Constitutional values and our Second Amendment rights runs deep in the hearts and the lives of these women, who annually spend their own financial resources, take personal vacation time, and travel as many as 14 hours (kudos to our Alaska delegate, Elizabeth Perch!) to be together in our nation's capital for a common purpose.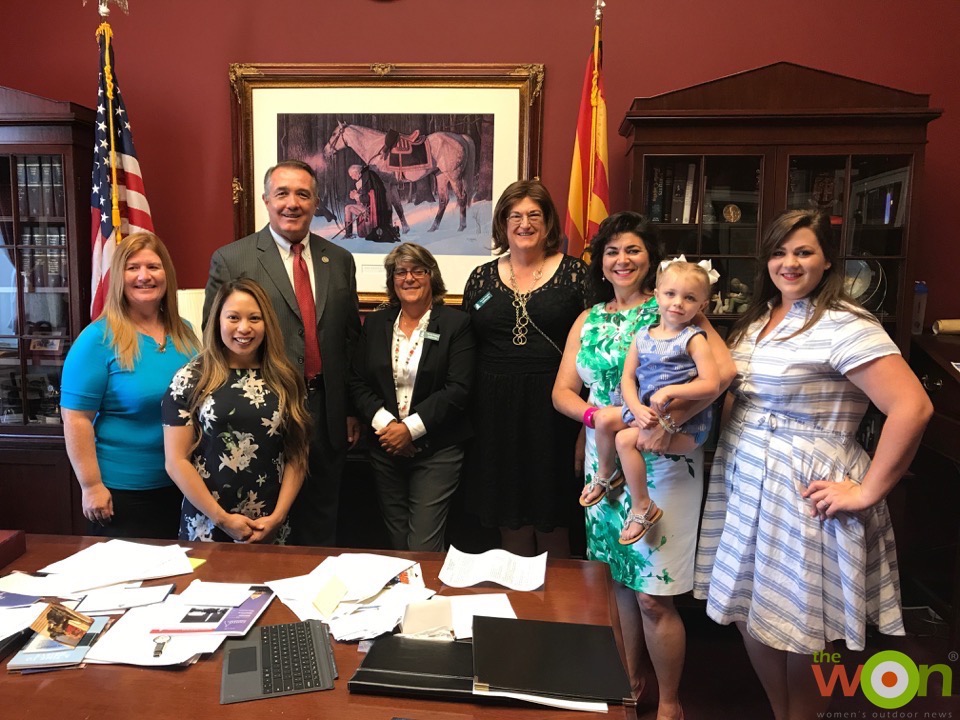 Among our delegates are ladies who ascribe to the entire spectrum of political parties, businesswomen, former members of law enforcement, members of the LGBTQ community, firearms instructors, survivors of violence, stay-at-home moms and even a weight-loss coach. Our youngest delegate is 14-year old Dakota Overland, who is a 3-Gun competitive shooter. Speakers from among this diverse group addressed a rally on the West Senate Lawn of the U.S. Capitol Building on Friday, June 16, 2017, and included Dianna Muller, Nikki Goeser, Robyn Sandoval, Amanda (Collins) Johnson, Dakota Overland, and Holly Sullivan. A press release submitted by our partnering organization, A Girl and a Gun women's shooting league, described the event:
"The topics ranged from women of the firearms industry, the rising demographic of female gun ownership, the value of the 2nd Amendment in today's society, and the importance of the preservation of America's gun culture, from conservation and commerce to competitive sports, hunting, and self-defense."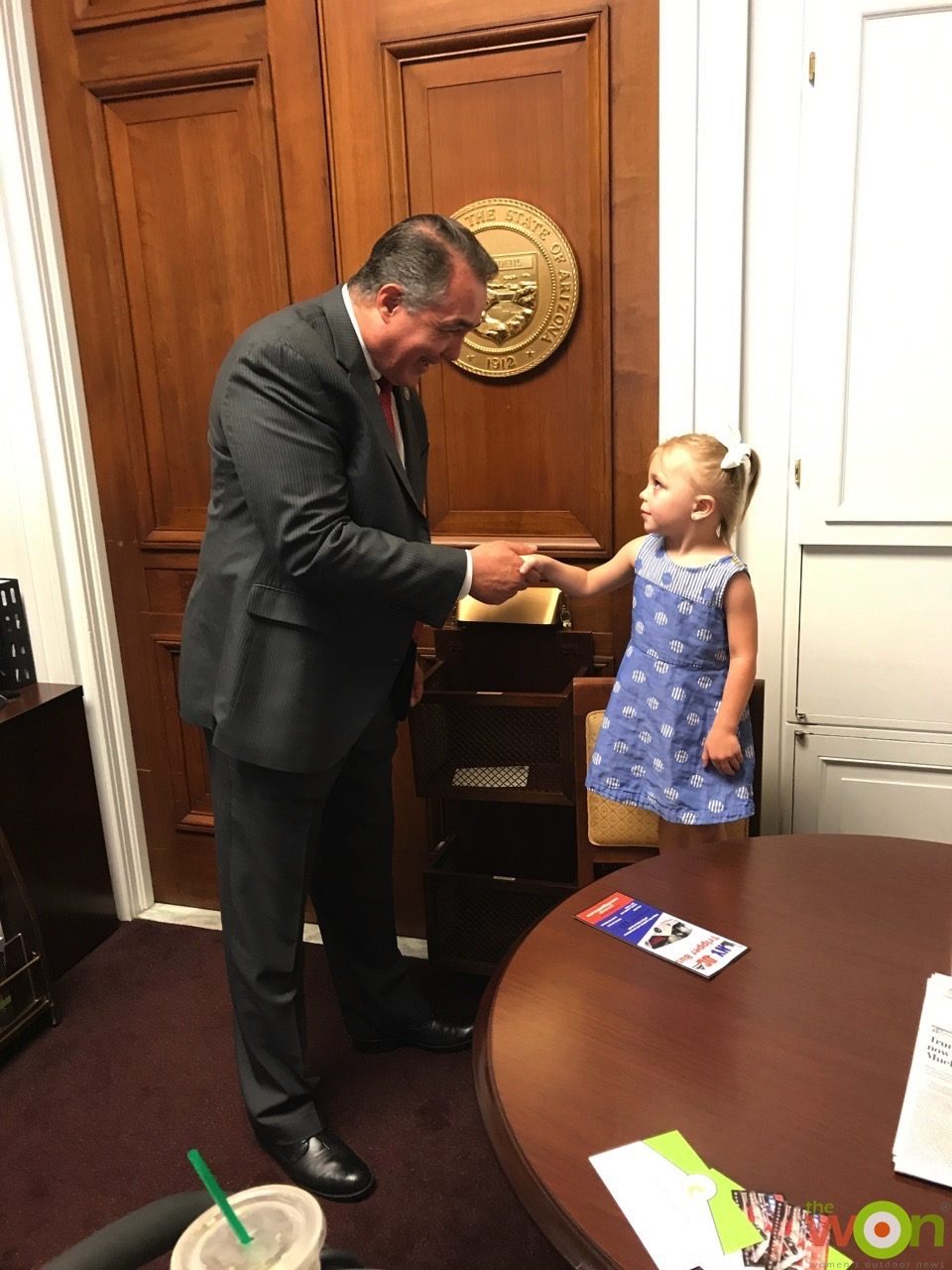 This year marks the second year that my family has brought three generations (me, my daughter, Cassie Todd-Jameson, and my granddaughter, Raelynn) to our nation's capital in order to represent our values and the American legacy of the Constitution and the Bill of Rights.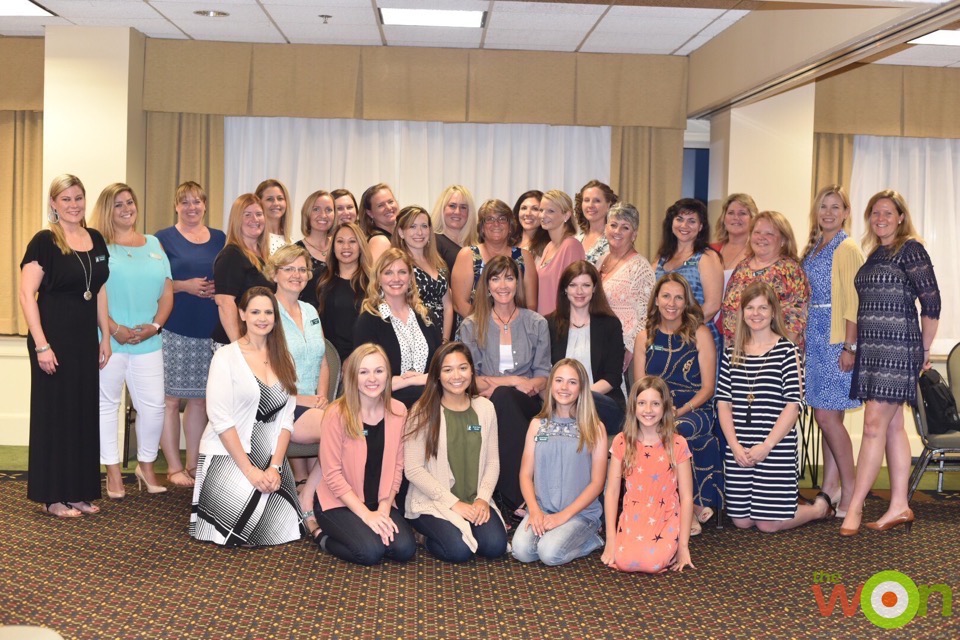 By terrible happenstance, our 2017 trip began on the same day on which a sniper took aim at GOP legislators who were playing a practice game of baseball in a normally pristine and peaceful park in nearby Alexandria, Virginia. Our delegates woke that morning to news that a man driven by misguided ideologies had shot and injured Congressman Steve Scalise of Louisiana and others. The incident was brought to a halt only because of the quick and decisive actions of Capital Police officers on the scene, who were able to stop the threat by meeting it with equal force and firearms.
This incident brought into sharp focus the need for American citizens to have the freedoms to protect and defend themselves, and this sentiment was echoed by several of the legislators who were on the field during the attack. As I shared with one of the legislators from the state of New York, "We are always our own first responders, because we are responding to what is happening to us."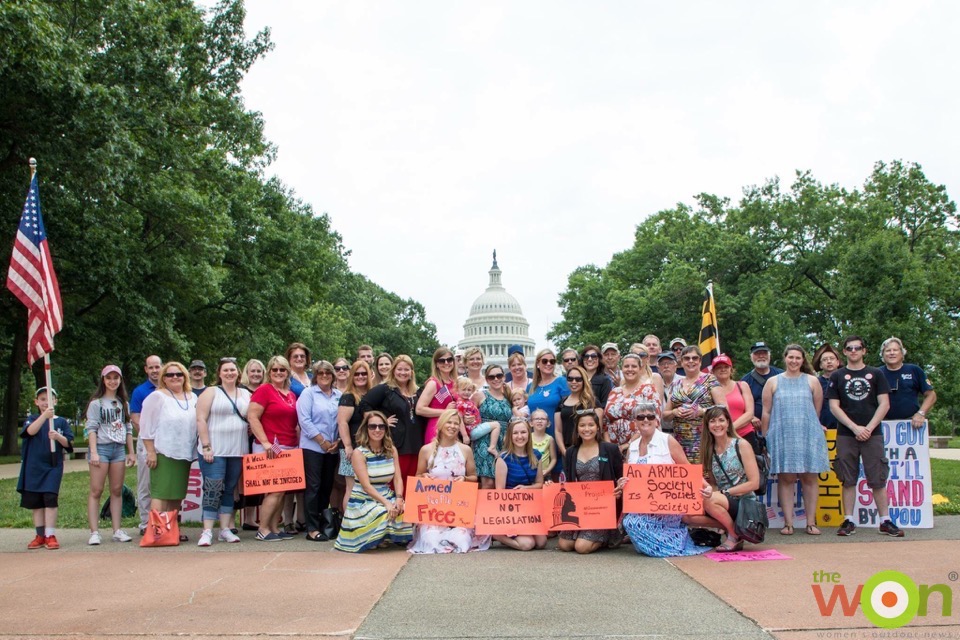 These terrible actions were those of someone who was steeped in the erroneous ideology of divisiveness that is threatening to permeate the minds of American citizens. However, the DC Project delegates stand for and represent what is good and united about this country. We were met with many kind words of appreciation by Representatives and their staffers from states all across this great nation. There is so much more that unites us than could ever completely divide us, and I am proud to be among a group of women who live out the principles of grassroots unity in action.
Read more about the DC Project here.
About Cheryl Todd

Cheryl Todd is the executive producer and co-host of "Gun Freedom Radio," owner of AZFirearms Auctions, Pot Of Gold Auctions and founder of the grassroots movement Polka Dots Are My Camo. Cheryl is the Arizona state director for The DC Project and travels the country speaking as a champion for our Second Amendment rights. She is a driving force in preserving the legacy of freedom for generations to come. View all posts by Cheryl Todd →