She Guides: Meet Lora Gene Young, Hunting Guide in New Zealand and Australia
Lora Gene Young is a hunting guide in New Zealand and Australia. A North Carolina native, she splits her time in various locations throughout the year. As told to Courtney Nicolson.
I was given my first .22 when I was 8 years old. I had shot BB guns before then. My dad is an avid shooter. I was always raised in a rural community. My dad was an agriculture agent and my mom was an avid outdoorswoman. Family trips were always canoeing, camping and visiting national parks. My mom got her degree in wildlife biology and conservation management. Throughout college she taught rifle marksmanship and woodsmanship at the 4-H camp in the summertime. I ended up teaching horseback riding at the same 4-H club when I was in college, so it was a family passion to teach. That's actually where she met my father!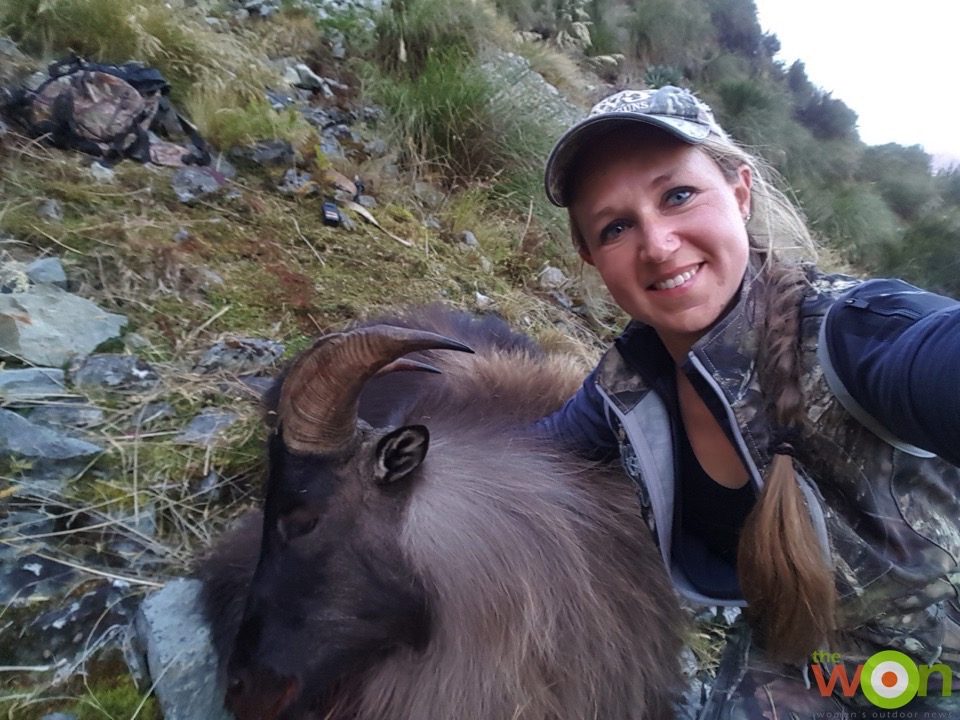 I didn't start hunting until I got to New Zealand. My first hunting experience was for ducks in New Zealand when I was 28. I was 30 when I shot my first big-game animal, a tahr. Now, I mostly guide for Himalayan tahr and red stag. We meet a lot of our clients face-to-face at conventions in January and February.
Usually everyone's first question is "What kind of shape do I need to be in?" We can work with anyone. If you really want to hunt tahr but have a bad knee, we can work with that. We might tell you to come in March when the tahr are lower in the mountains. If you say, "I want to hike my butt off and really want the full experience," we'll say come in late May through July. The weather will be getting cold and the rut is on, and they'll be moving to the top of the mountain. A friend of ours who was hurt in a motorcycle accident, and is now in a wheelchair, loves to hunt; we're planning to take her out, because we know we can give her a great experience.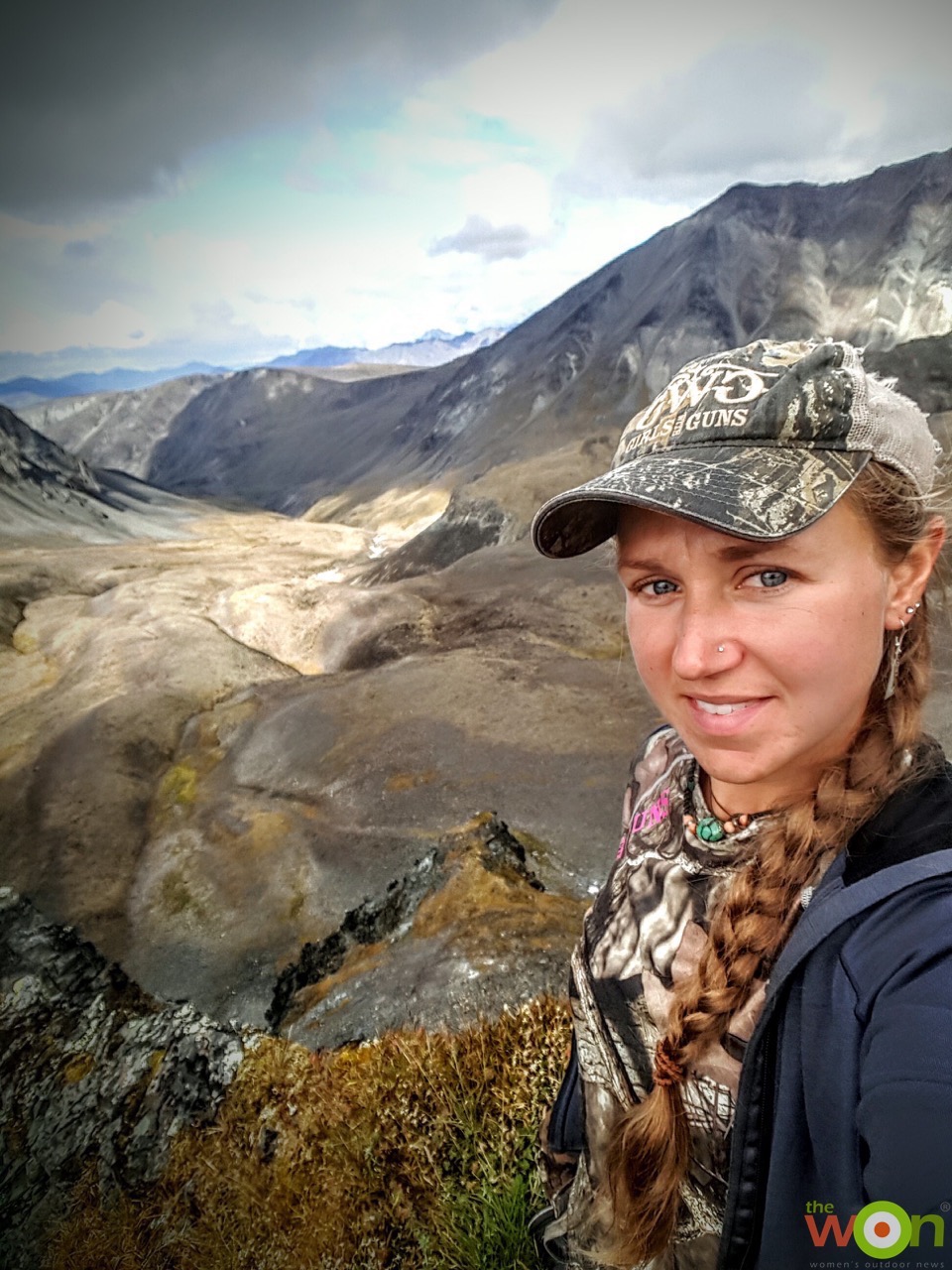 In New Zealand and Australia there is no tag system. If you want to hunt 5 tahr or 5 stag, you can. All of the animals that you're allowed to hunt were introduced, so they're all considered invasive species. There's no method of controlling them other than hunting, and there are no large predators. The government does a little bit of controlled shooting, but it's mostly up to the outfitters. Citizens of New Zealand can hunt any time of year for non-native species. Ducks are the only species that have a traditional season.
I got hurt in Alaska this past season. Another packer was hiking above me and knocked a rock down the side of a cliff. It hit my leg, and really messed up my knee. I had to hobble 3 miles back to camp. During the last mile, the other packer carried me on his back. I spent just about a month not really being able to walk. Then I then did my entire mountain goat hunt with a knee brace and packed for the rest of the season that way. I was going to get my mountain goat! Injuries happen; you gotta do what you gotta do.
I would hate to pick a favorite client, but one client very near and dear to my heart is Sharon, from my very first season in New Zealand. She came out to shoot a bull tahr. It was the first tahr hunt I had guided. I can't say how old Sharon was at the time, but I'll guess she was in her late 50s. , but she crawled right up it and didn't complain. The fog was dropping and lifting all day. I think she laid flat out on a rock for an hour and a half. Finally, the fog lifted, and there was her tahr. She made a perfect shot and went home with a beautiful bull.
Sharon's from Oregon, and I've been out to her house to visit. She's an avid hunter; she goes after a mountain goat tag every year. She's got one picked out: She just needs to draw the tag!
This year, there was a woman in almost every group of our hunters. We had a couple who came out who were both hunters, and they actually got engaged on the trip! He shot a tahr, then she got a stag. Then he proposed, then shot another tahr. That was so cute. The next couple was on their honeymoon. She was the shooter; he wasn't hunting. They came out just for her to shoot a stag. The next couple we had was another honeymoon. They were both hunters and were successful.
One of the guides from Alaska and his wife came down, and they both shot stags. He had introduced her to hunting, and she was super excited because it was her first real big-game animal. Our last group was a father and daughter team. They both shot tahr, and she shot a stag as well. I don't think there was that many women coming to hunt 5 years ago. There were plenty of wives in camp, but they weren't hunting—they just came for the trip. During my first year of guiding, I think Sharon was the only female hunter. It's such a wonderful change.
If you are a woman looking to be a guide, be ready to work twice as hard and get paid less and tipped less than the guys. It is a physical strain, and also a mental and emotional strain. But if guiding is your passion, it is worth it. Ignore the social-media diva stereotypes. Get out, get dirty, work your butt off and you will be successful and proud of what you have accomplished.
Hunting is becoming more fueled by women, but guiding is still a good-old-boys'-club mentality. There's no way that you can be in one location and guide full-time. You have to be willing to do a few months in one place, then go somewhere else. In the U.S. there are many months where you can't hunt, so you can't guide. You might be going over to Europe, Africa or New Zealand. Or, find a job that you can take off the 3 months that are peak guiding times.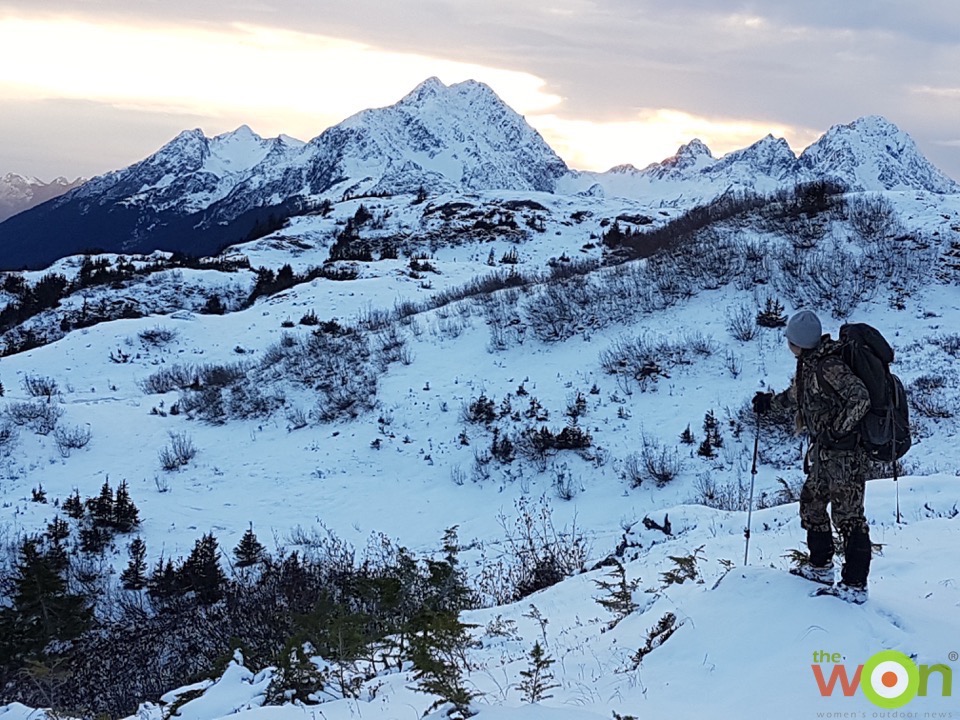 Don't be afraid to go on a solo hunt. Of course, I'd love for you all to come hunting with me and share in your experience. But solo hunting can be an incredible experience as well. It's an incredible feeling, standing beside a harvested animal when you've done everything on your own. Last year I shot my first wild red stag, and it was completely solo. I was out by myself for 4 days—there wasn't even anyone in camp. Going out on your own gives you a whole wealth of information, not only about the animal but yourself and your capabilities. It's a very rewarding experience.
Recommended Remington from Lora Gene Young:
I love the Remington Model 700 in 270win. It works great for whitetail in North Carolina, and it's also got enough power for bull tahr and red stag. It's a smooth-shooting gun. Everyone shoots suppressed in New Zealand, so the recoil is almost zero.

For our buffalo clients, we use Remington Model 700 American Wilderness Rifle in .416.
Read about other female guides here.
About Courtney Nicolson

Courtney Nicolson is an outdoor writer, hunter, and angler based in Denver, Colo. She is an active member of numerous conservation groups and is passionate about empowering women in the outdoors. Courtney is the senior producer/editor for Outdoor Sportsman Group Networks. View all posts by Courtney Nicolson →
The Conversation