Caesar Guerini, Syren and My First Dove Hunt
A recent invite from the fine folks at Caesar Guerini sent me on a trip to Maryland to attend my first-ever dove hunt. I've been pheasant hunting in Kansas at the Governor's Ringneck Classic and chukar hunting in North Carolina, where we walked fields and hunted over dogs. For dove hunting, we packed stool to sit on in fields while we hid from birds.

Syren Savvy is sponsored by Syren
We piled into the back of a pickup truck with our shotguns, ammunition, stools and backpacks. One by one the truck stopped and dropped hunters off at different locations throughout the farm.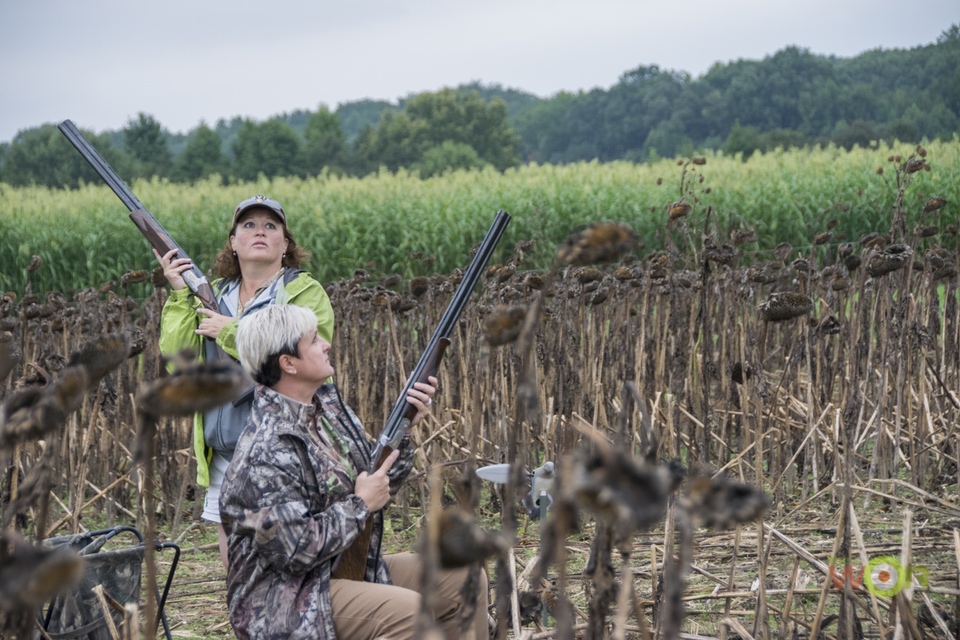 Since this was my first dove hunt, I sat with Lynne Green, the marketing director of Syren, the line of Caesar Guerini shotguns designed exclusively for women. We set up our chairs in a field of dried sunflowers and both picked up our classic over/under shotguns. Lynne used the Syren Elos Venti in 20 gauge and I shot the Syren Tempio, also in 20 gauge. We quickly began scanning the skies.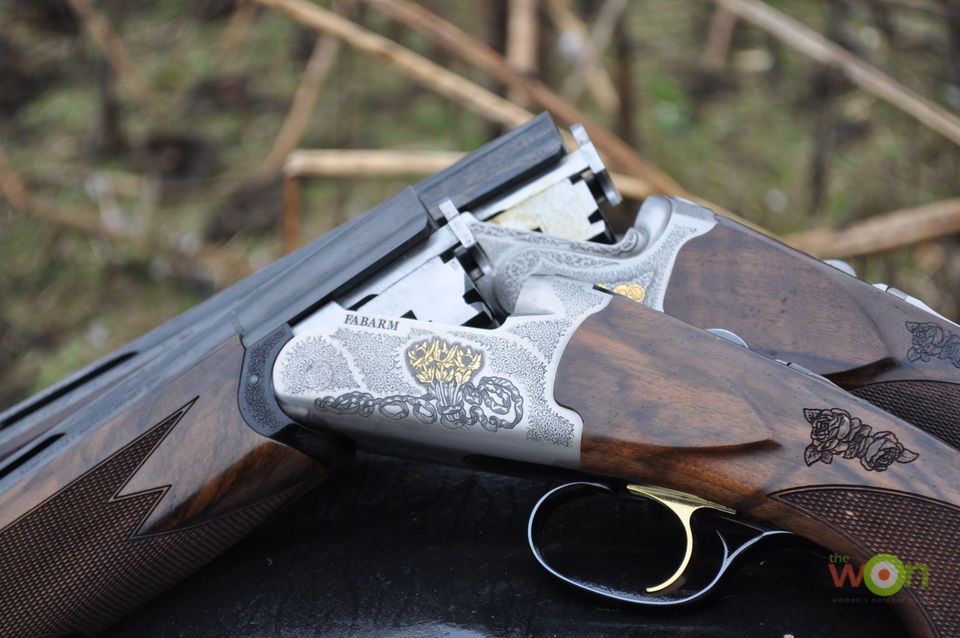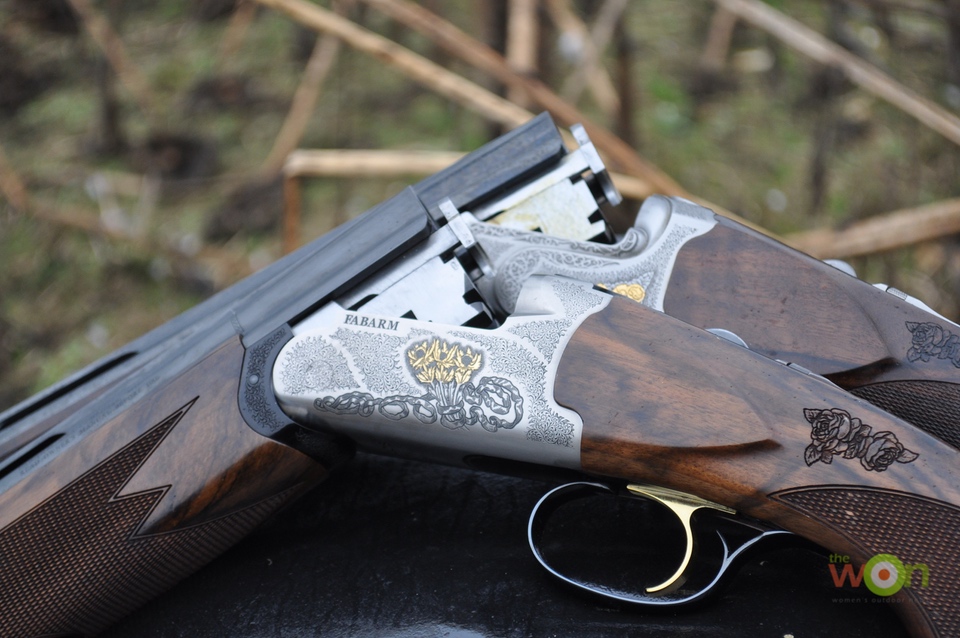 The unseasonably cool weather for September made the experience all the better. Doves flew non-stop the entire time from all directions. I took my most successful shots as birds flew toward me, descending on the field. Within a few hours many hunters reached their bag limits of 15 birds each.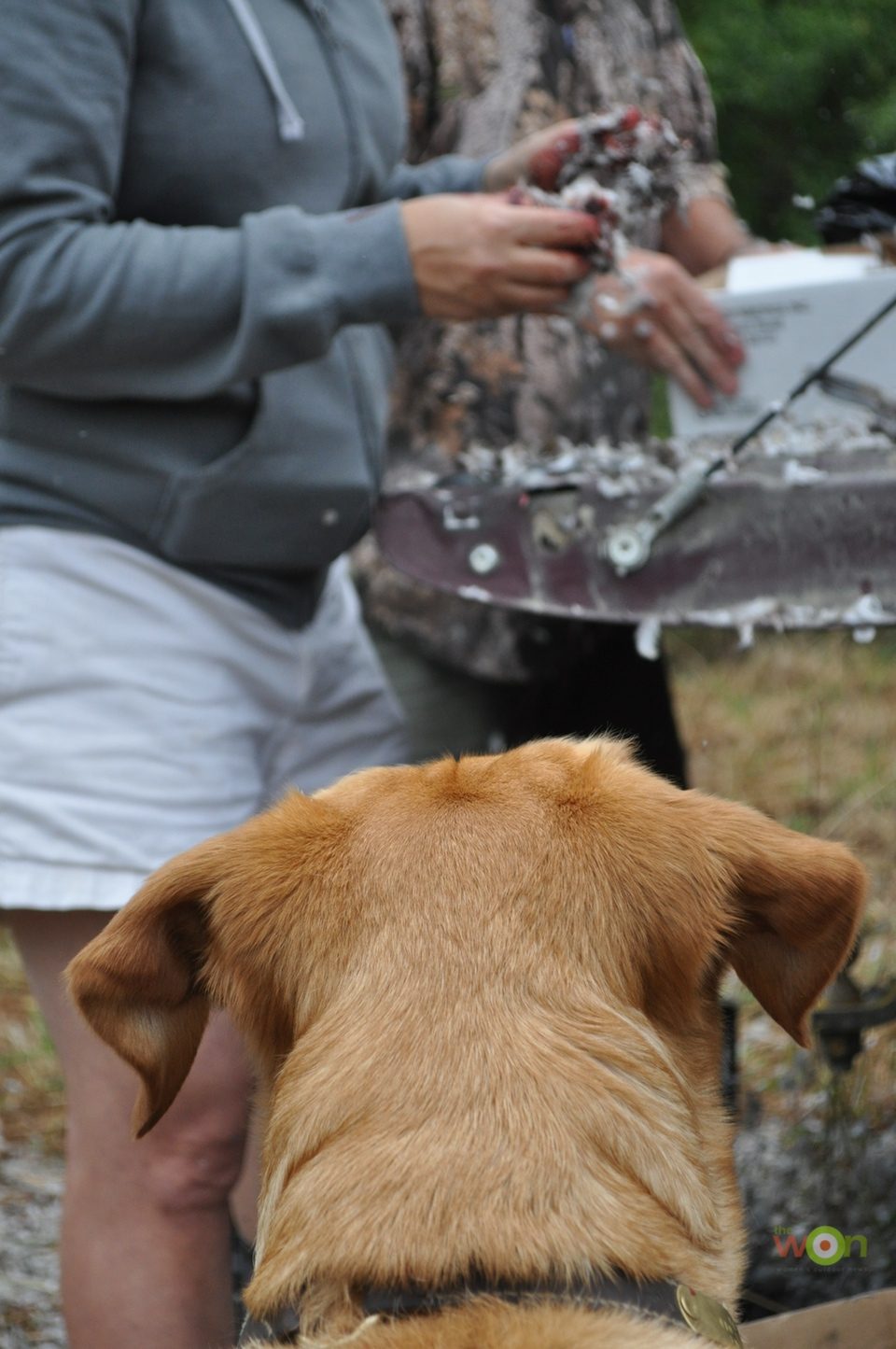 As hunters returned from the fields, the cleaning began. Lynne made quite an impression when she stepped right up to the tailgate of the truck and dug right in. Caesar – a beautiful yellow lab that hunts with his human, Wes Lang (President of Caesar Guerini) – watched in hopes of a few dove hearts coming his way.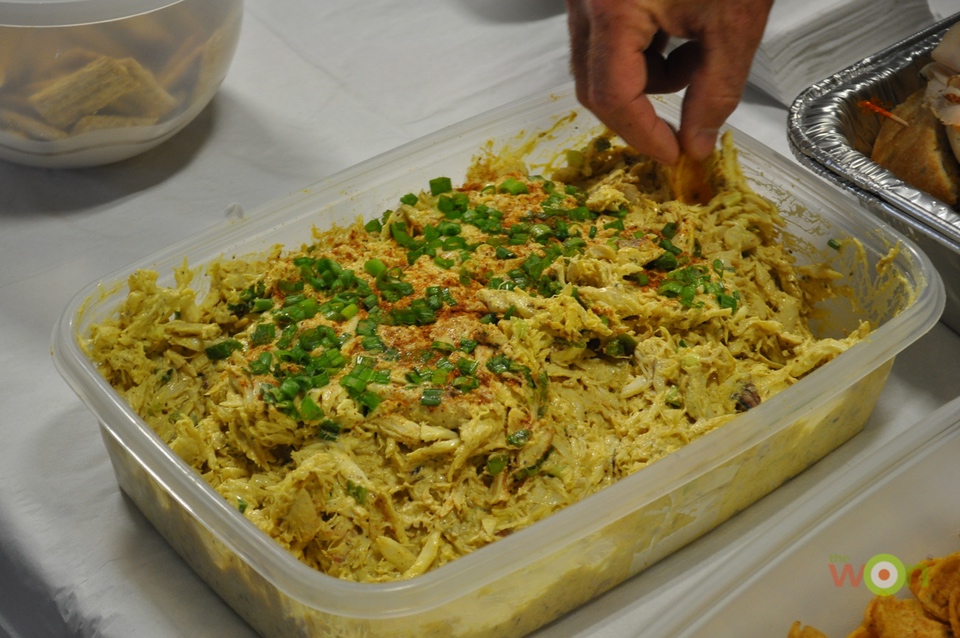 After finishing the cleaning process, we all headed over to the barn to feast on what everyone considered the most delicious crab dip they've ever eaten as an appetizer. Yes, I have to agree, I couldn't stop eating it. Within minutes, we demolished the 7-pound container of this secret recipe crab dip.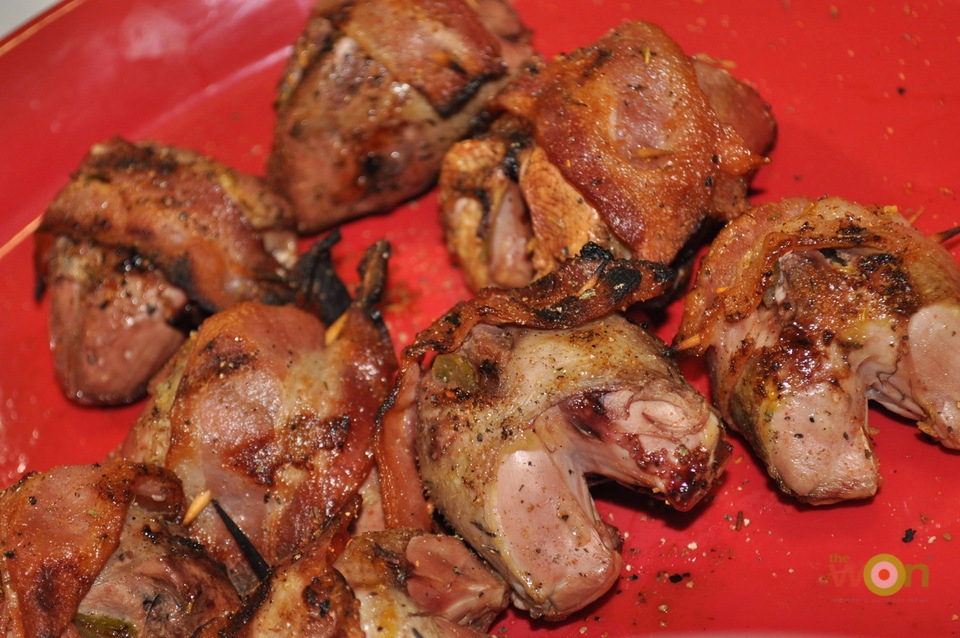 Next, we dined on grilled dove breast, hot off the grill. With a bit of seasoning, jalapeño slices tucked in on each side of the bone and wrapped in bacon, they tasted amazing.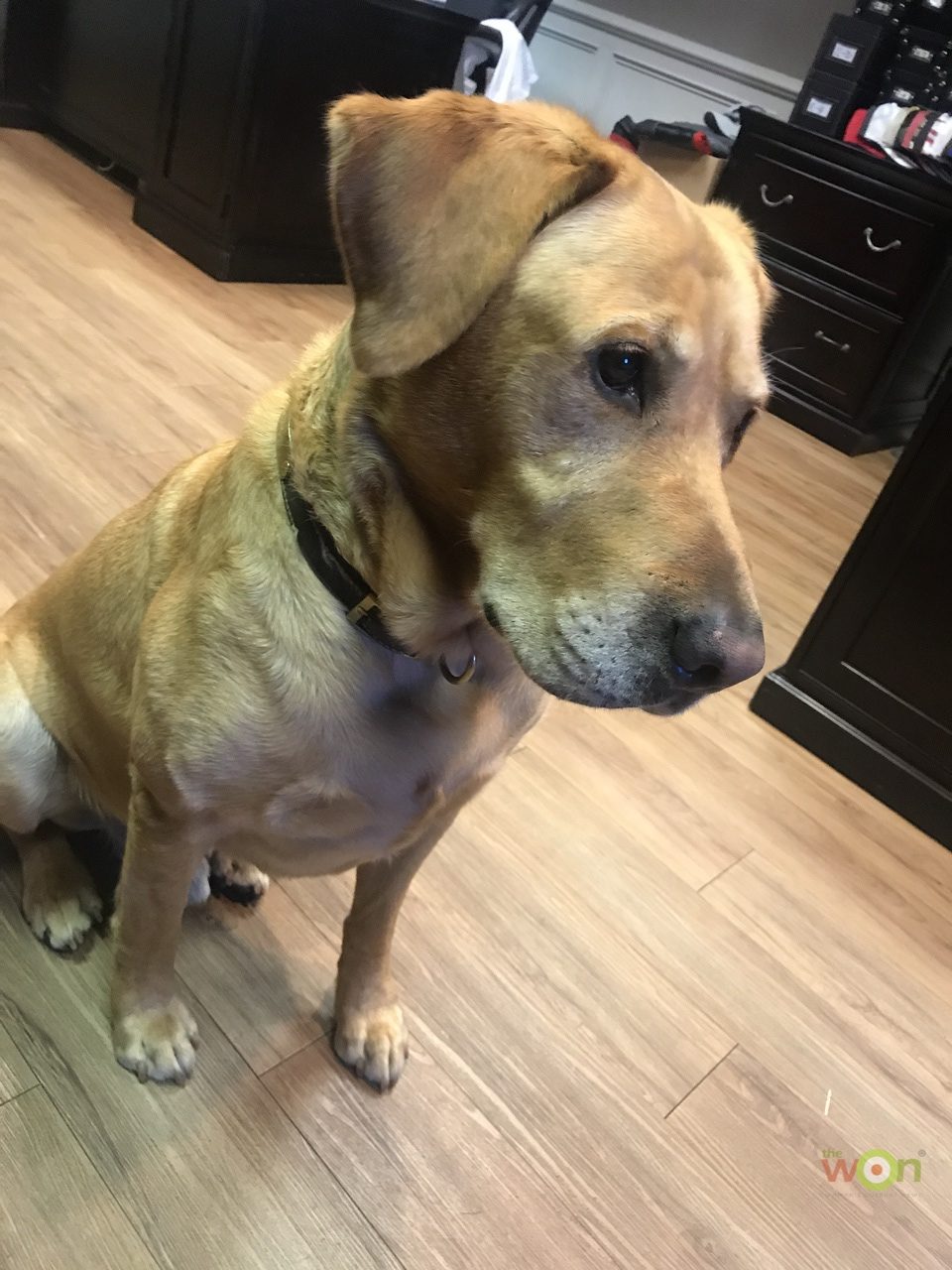 I spent the next day of my whirlwind trip at the offices of Caesar Guerini. Greeted by a tired Caesar at the door my tour began in a very comfortable room decorated in a hunting theme. I soon learned how the company began and what prompted the start of the Caesar Guerini shotgun company.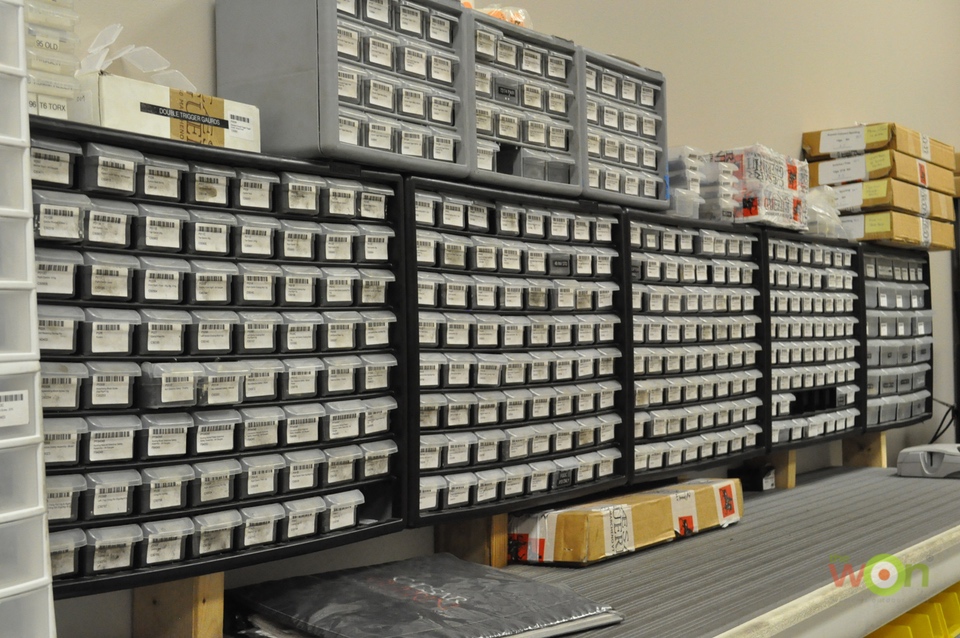 One of the rooms contained a wall of numerous small drawers. Each drawer contained pieces and parts for all the different shotguns in the Guerini lines. While the opposite wall shelved stocks of various grade woods and grains all stacked and labeled neatly in boxes. It amazed me how well they organized everything.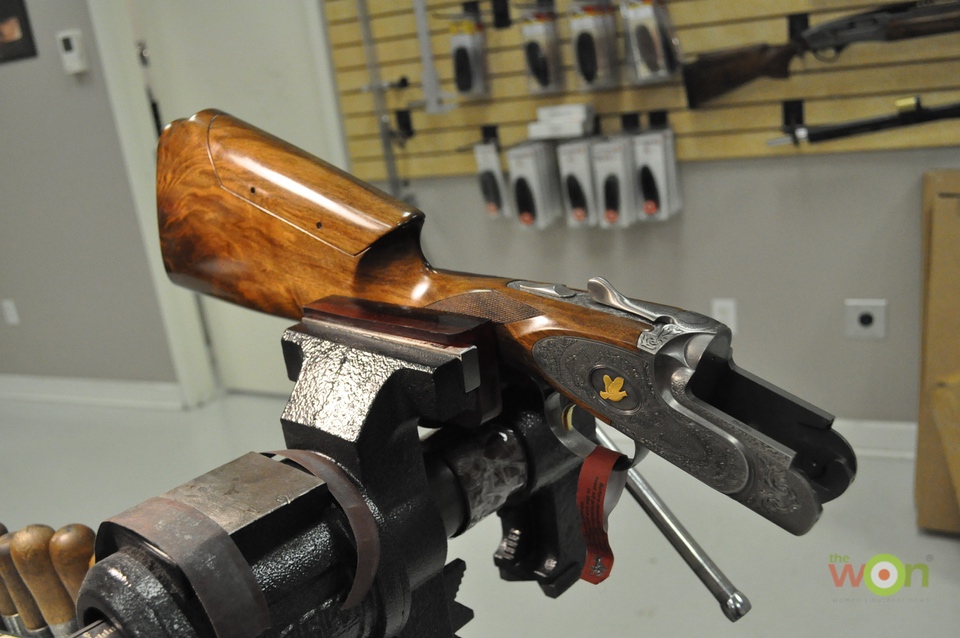 Next I ventured into where all the magic happens, the gunsmiths' area. I guess I expected to see a mess with parts and grease everywhere. Instead I saw neat, organized work benches and white walls. Many of the shotguns on the benches came in because of Caesar Guerini's PitStop Program. Original owners of a Caesar Guerini shotgun can send their firearms in once a year (up to 3 years) for a free service and tune-up.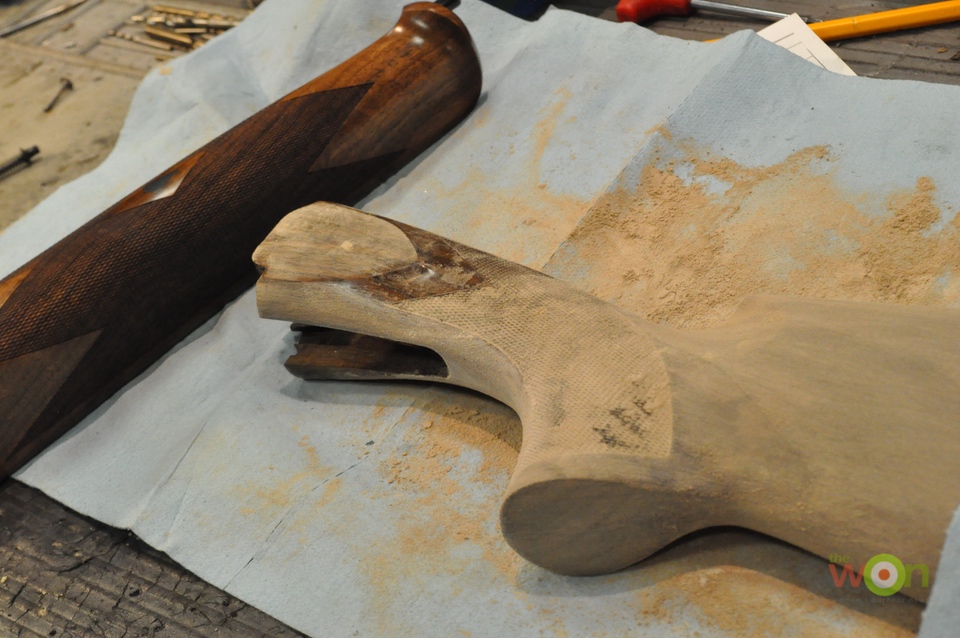 On one of the benches, a stock being refinished sat in a pile of sawdust. They use a linseed-oil-based finish to bring out the beauty of the wood.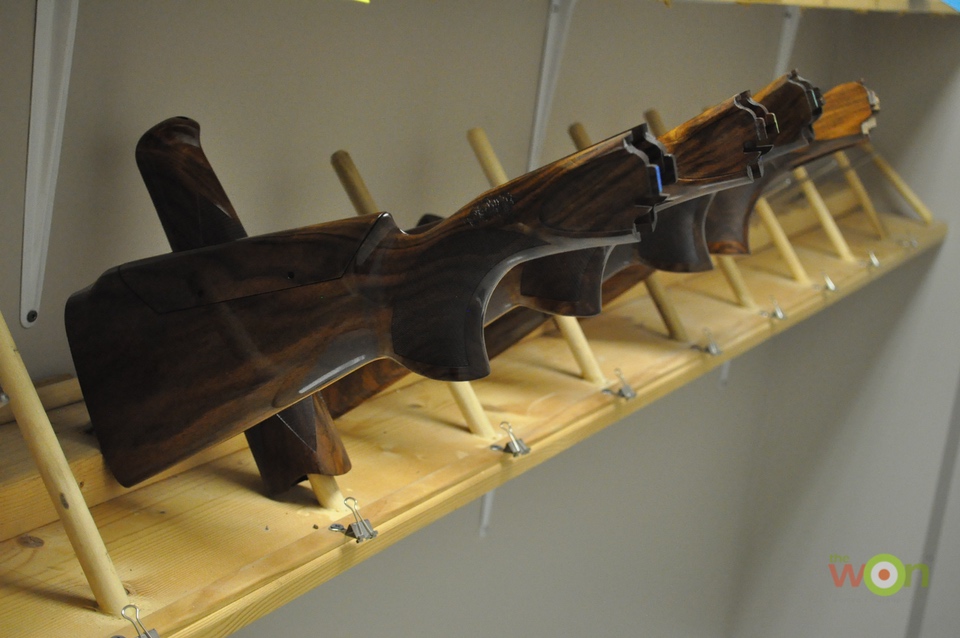 Once the gunsmiths completed the staining of newly fitted stocks, they placed the stocks in a temperature and humidity-controlled drying room.
Caesar Guerini
My trip to the Caesar Guerini shop left quite an impression. While there, I saw a passion in the company and all its employees. They constantly strive to make the best product even better and this attitude and endeavor flows to its line made exclusively for women, aka Syren. When I hunt again with one of these beautiful shotguns, I'll have an even deeper appreciation for what went into making it.
About Michelle Cerino

Michelle Cerino, aka Princess Gunslinger, entered the firearms industry in 2011 when Cerino Training Group was established. She immediately began competing in both 3-Gun and NRA Action Pistol, becoming a sponsored shooter. Michelle is currently a columnist and Managing Editor of Women's Outdoor News, as well as Event-Staff for CZ-USA Field Sports. She also manages social media for Vera Koo and GTM Original. Michelle encourages others to step out of the comforts of home and explore. View all posts by Michelle Cerino →