Meet the Family of Tac-14s from Remington
We can talk about this family now. No secrets are necessary, and we can talk about all of them. The family being Remington's new family of Tac-14s, comprised of a few trendy and some would say, essential, firearms to add to your collection for personal defense purposes.

Sponsored by Remington Outdoor Company
I had the pleasure of shooting all of these guns last August at Gunsite Academy at a Remington Outdoor Company media event. At that time, a few of the line fell under an embargo, which tested my ability to keep a secret.

Before the media event, in May 2017, Remington released its first of the family – a 14-inch cylinder bore, 12-guage with a 4+1 capacity. With its Magpul M-Lok forend and smooth Raptor pistol grip, the gun took the firearms world by storm. This one comes in a black oxide finish and retails for $443.05.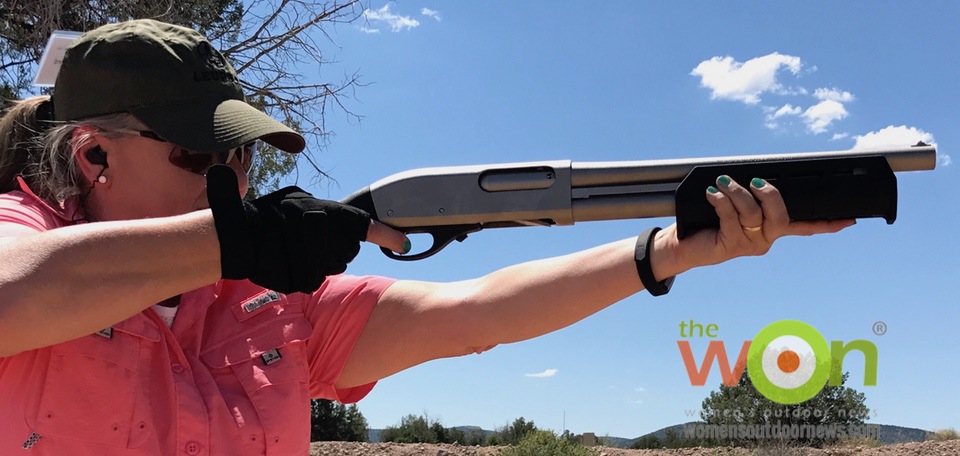 In August, the company let another of the family loose – this one is the Marine version, the full Marine Magnum nickel treatment on most of its parts, and other details like its brother above. It should come with a tattoo. This one is perfect for boats and other places with wet conditions. We'll be sending this one out to sea soon, and watch for a dedicated review. Because of its more expensive components, it retails for $842.12.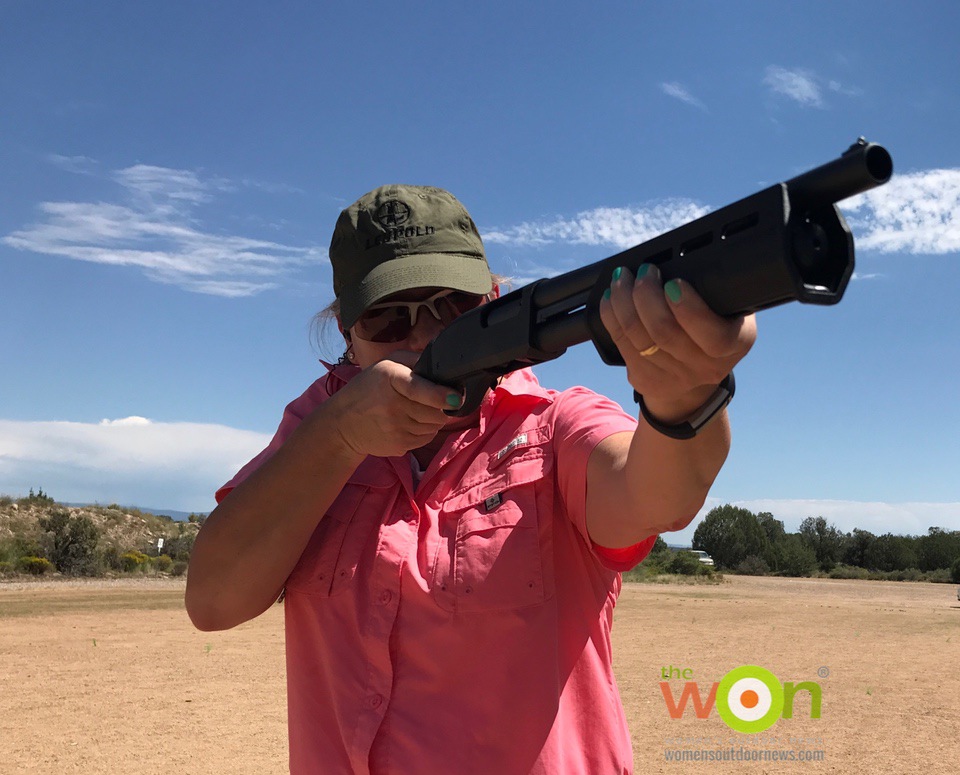 Finally, the baby of the family, the little guy, the 20-gauge celebrated the New Year and it sports a 14-inch cylinder bore in smaller barrel, yet a 4+1 capacity. Its forend is a Magpul 12 gauge, with an ROC designed adapter. It also reveals a Mesa Tactical "Lucy" adapter for a 12-gauge Shockwave fit. (It will never grow into being a 12 gauge, even if it is wearing adapters.) This version is available for $479.
Remington believes the personal defense market will love this line, especially for traveling, ease of storage and ability to wield faster than a standard shotgun. I think they're right, and I also believe that the 20-gauge model is perfect in my world for vehicle carry, backpacking/hiking in high country and overall personal defense in the home.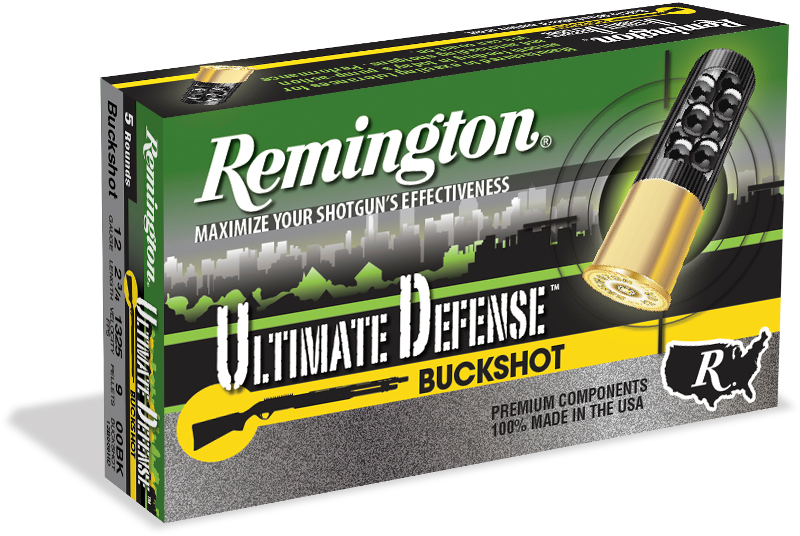 The ammunition side of the company has designed a new, special buckshot for this line, as well – the Ultimate Defense Buckshot 5-round pack. These rounds have been created to deliver tight, effective short-range patterns. The 12-gauge loads combine standard 9-pellets and managed recoil 8-pellets of 00 buckshot. With a reach of out to 40 yards and with 40% less felt recoil, this is the load for the 12-gauge versions. These loads will also work in Remington's new 870 DM and 870 DM Magpul models.
Definitely, give this family a look-see and maybe add one to your own tools for personal defense.
Visit Remington to learn more about the line of Tac-14s here.
About Barbara Baird

Publisher/Editor Barbara Baird is a freelance writer in hunting, shooting and outdoor markets. Her bylines are found at several top hunting and shooting publications. She also is a travel writer, and you can follow her at https://www.ozarkian.com. View all posts by Barbara Baird →