What Women Asked at the USCCA Concealed Carry Expo
In the beginning of April, I had the opportunity to attend and speak at the USCCA Concealed Carry Expo in Louisville, Kentucky. This action-packed, 3-day expo consisted of numerous seminars, a live-fire shooting range and more than 100 vendors with all types of products for the American gun owner.

Gear Up is sponsored by Springfield Armory
In part of the event center they sectioned off an area for the Women's Concealed Carry Showroom. Here they displayed various female-centric items from each of the vendors with USCCA members on hand to answer questions. They even had a private dressing room where ladies could try on products, such as corset-style holsters. On the other side of the product display stood a stage where a variety of female-specific seminars took place throughout the weekend.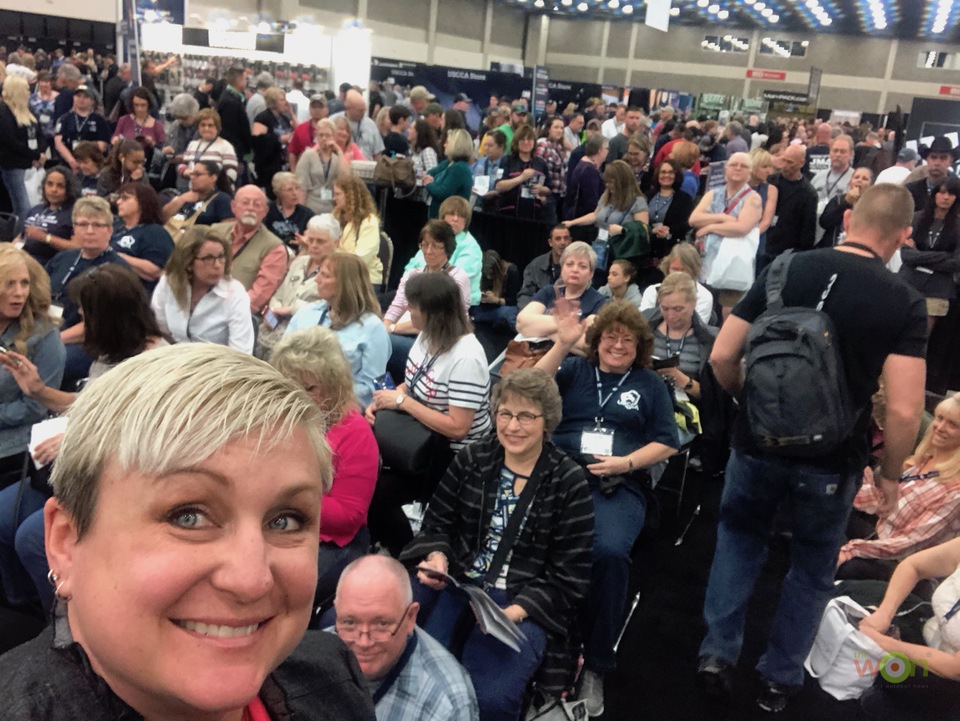 On Saturday, I spoke on the topic of Women's Gun Culture. I pointed out the changes I've seen throughout the years in the industry. Clothing once shrunk with color accents now has sizes tailored for females, not overly petite and more functional. I also shared statics such as the 85% growth of females hunting from 2001 to 2013 and 60% increase in target shooting over the same years. Then, on Sunday I sat on the Women's Discussion Panel with Donna Anthony, Carrie Lightfoot, Antonia Okafor and Marilyn Smolenski, with Beth Alcazar as the moderator. Beth had a list of questions that none of us were privy to ahead of time. She asked our opinions on current and popular topics such as school staff carrying concealed, storing firearms and women carrying for self defense.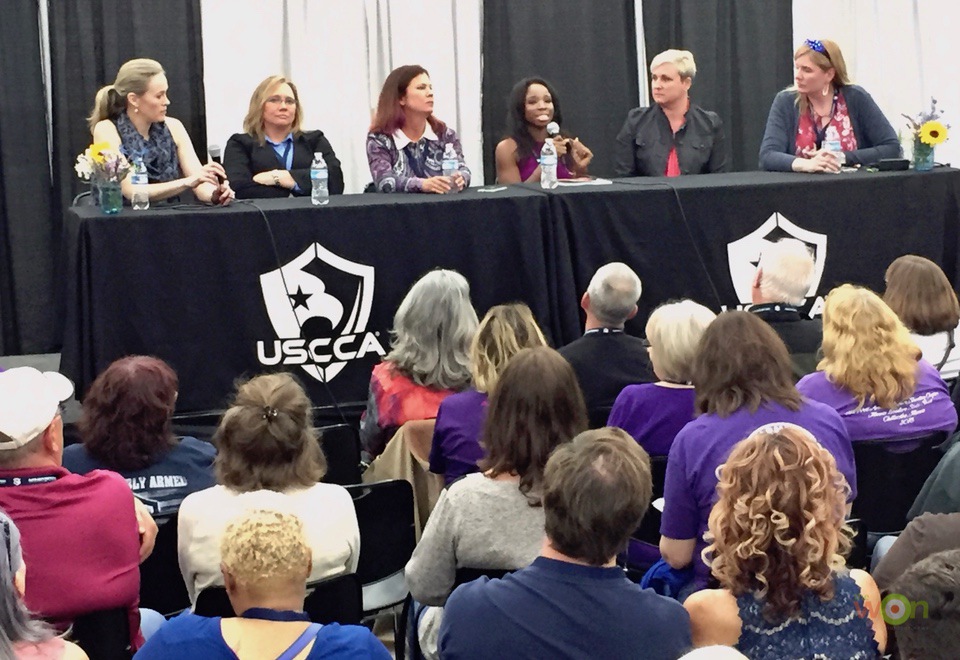 Although I could easily go into further detail what we discussed on the panel and what I talked about in my seminar, I found something more interesting amongst the women I talked to after I walked off the stage. As often happens, people are hesitant to ask questions in front of a large group so they wait and ask the questions one on one. I wish this wasn't the case, since I know there are many women with the same concerns. Following are some of the questions I was asked, as well as my answers.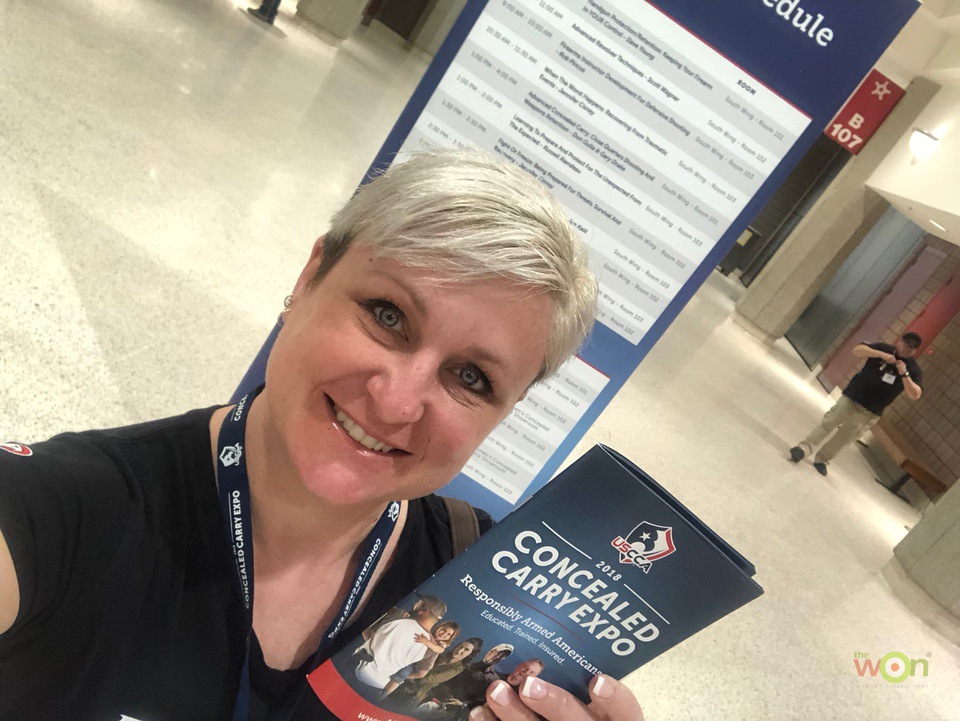 "I never knew there were women's shooting groups out there. What are they and how do I find them?"
With a Google search of, "ladies shooting groups in [state]" numerous choices pop up of both national and local groups. Take the time to visit each of the local groups, they usually welcome non-members, although you may not be able to shoot with them do to insurance stipulations. Find the group that fits your interests.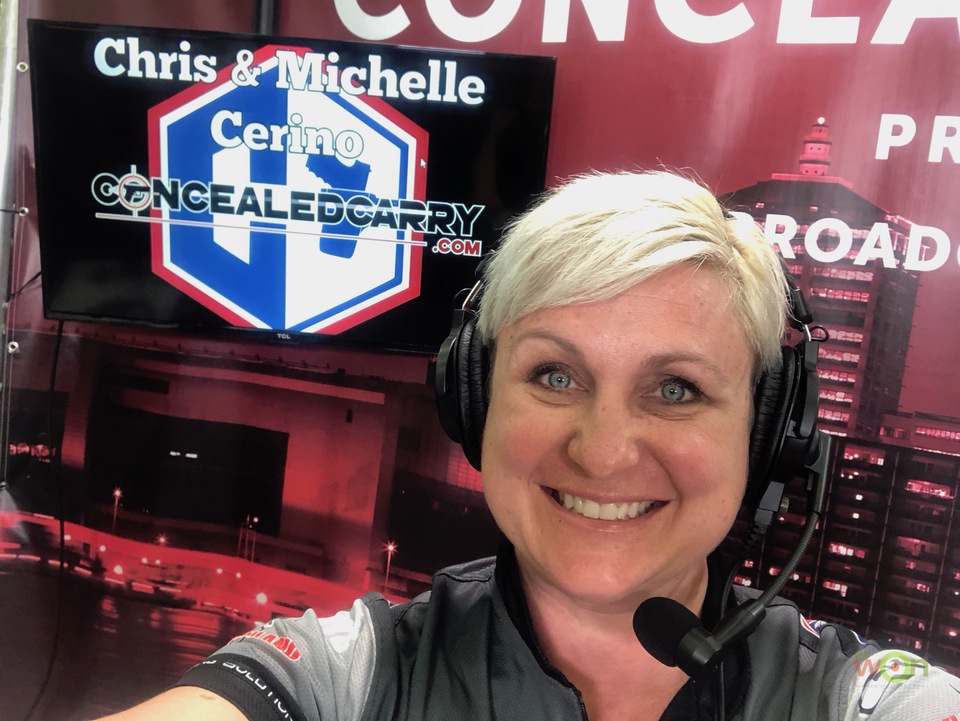 "What do you mean by getting more training? What should I be doing?"
Finding quality training is not always the easiest thing to do. I suggest asking friends where they got their training and then doing some research. Read Stacy Bright's article about what to look for in a firearms instructor here.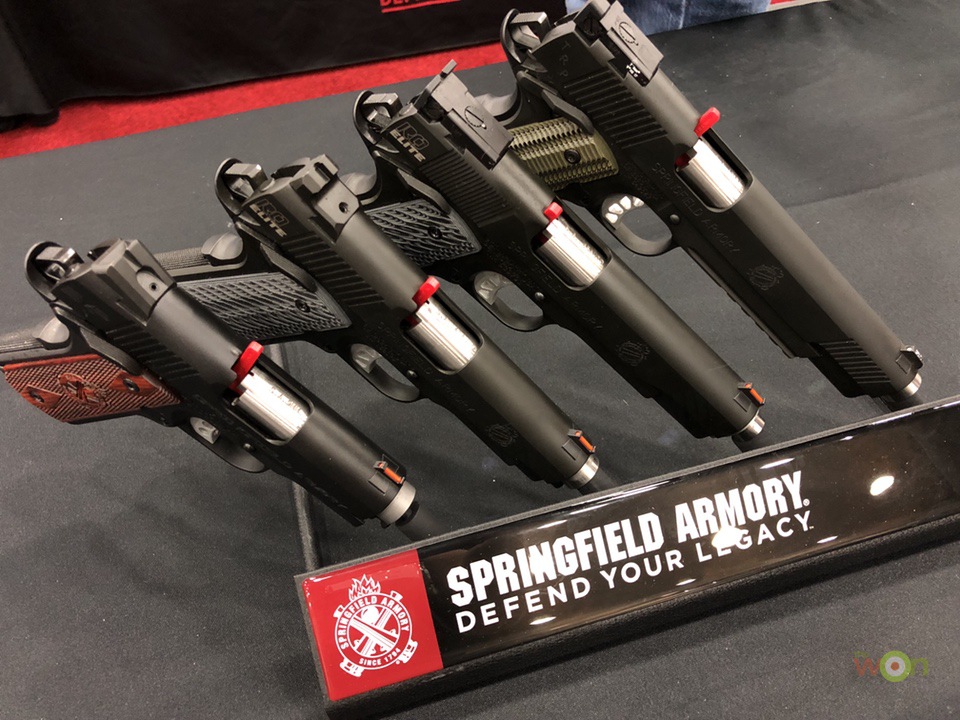 "What is the best gun for me to carry concealed?"
This question is super easy to answer. The gun you should carry concealed is the one that fits you, and most definitely check out full-sized options. Once you learn the fundamentals of shooting with a full-size pistol, start shopping for one you are able to conceal. First decide whether you want to carry a revolver or semi-auto; they both have their benefits. Then, determine how you want to carry, on- or off-body. Now, head to your local firearm retailer and be sure to handle each of the pistols you are interested in. Pay attention to how it fits in your hands and be sure to press the trigger. Once you find a few you are interested in, find out how you can shoot them. Perhaps they have a range there or maybe you can find a friend who owns the same gun.
The most important part of choosing a pistol for concealed carry is finding one you will not hesitate to use should the need arise. And, if a full-sized gun is not for you, find a compact one.
Mark your calendar for the 2019 USCCA Concealed Carry Expo on May 17 to 19 in Pittsburg, Pennsylvania. I hope to see you there!
About Michelle Cerino

Michelle Cerino, aka Princess Gunslinger, is the managing and social media editor at The WON. Michelle is the president of Cerino Consulting and Training Group, LLC, a firearms training company she built with her husband Chris in 2011. Her path in the firearms and outdoors industries is ever progressing. She is writing, hunting, competing and doing contract work for major manufacturers. View all posts by Michelle Cerino →