What Dads Want for Father's Day from TeamWON Daughters
Some of the fathers mentioned in this original post have since passed away. Hug your fathers and father figures a little tighter this year in honor of them, and all of those people who are missing their dads on this holiday. ~ The Editors
For Father's Day, we asked TeamWON to tell us what they think their dads would like – outdoor related, that is – for Father's Day gifts from their daughters. So, TeamWON told us about their dads, and we found out some things, and we were saddened to learn that some of our team's dads are no longer with us. However, it appears that their daughters think about them and imagine how their dads would like to spend time with their families this weekend, and that's what matters. We hope you'll enjoy our Father's Day 2018 round-up. Check out our fabulous TeamWON dads.
TeamWON dads and daughters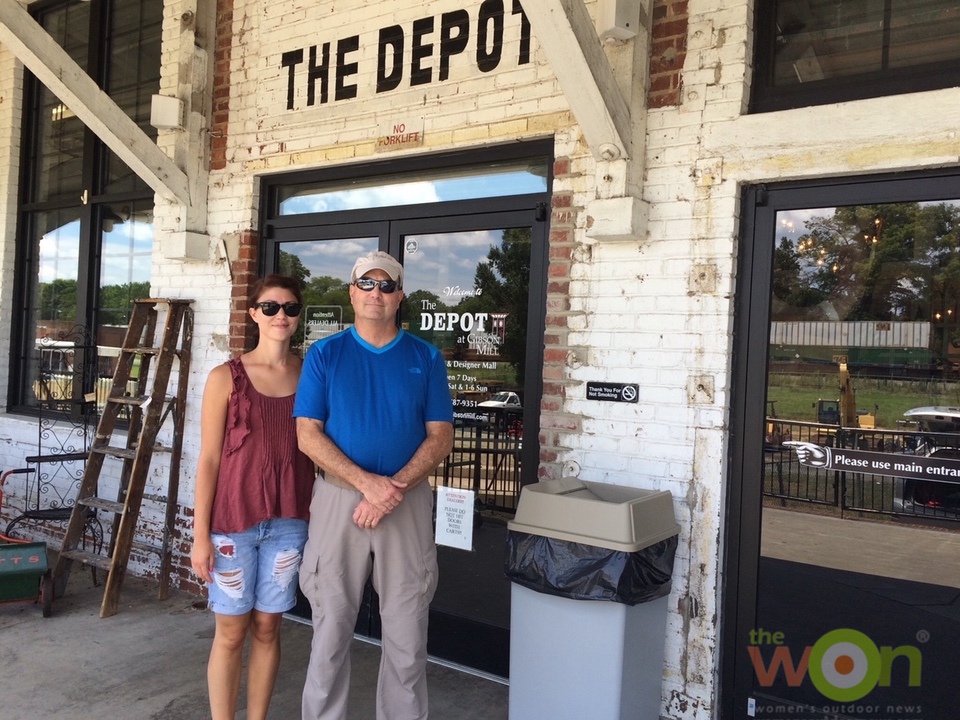 Jackie Richardson said, "I think for Father's Day, Dad would probably most like a steak grilled at his beloved ranch, in the company of his family." Here she is pictured with her dad, Jason Baird, doing what she absolutely loves to do — go junking!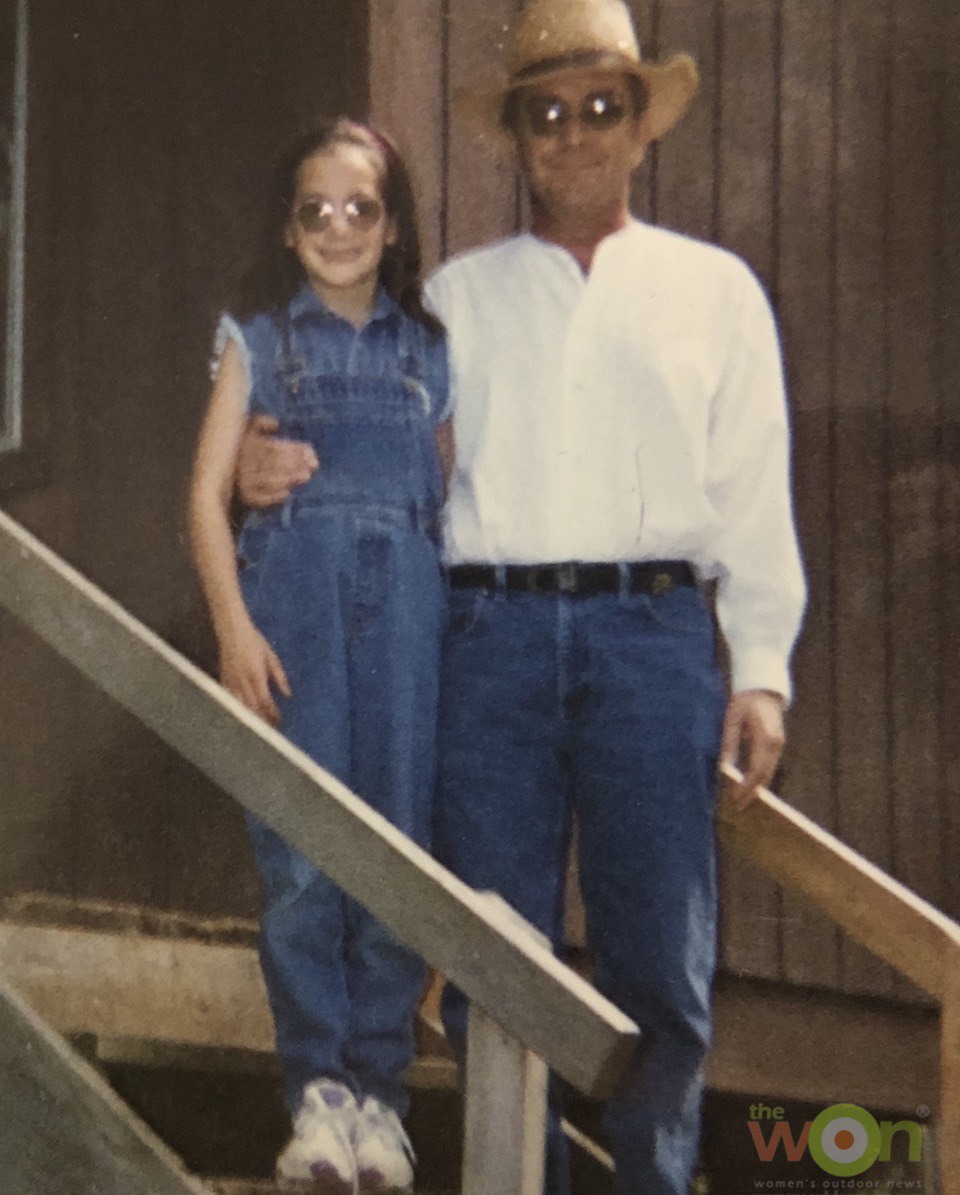 "My dad passed away when I was 18, but if he were here today, I know that he'd want to head to the Oregon Coast for a weekend camping trip with his kids for Father's Day," writes Morgan Rogue. This photo is from 1995.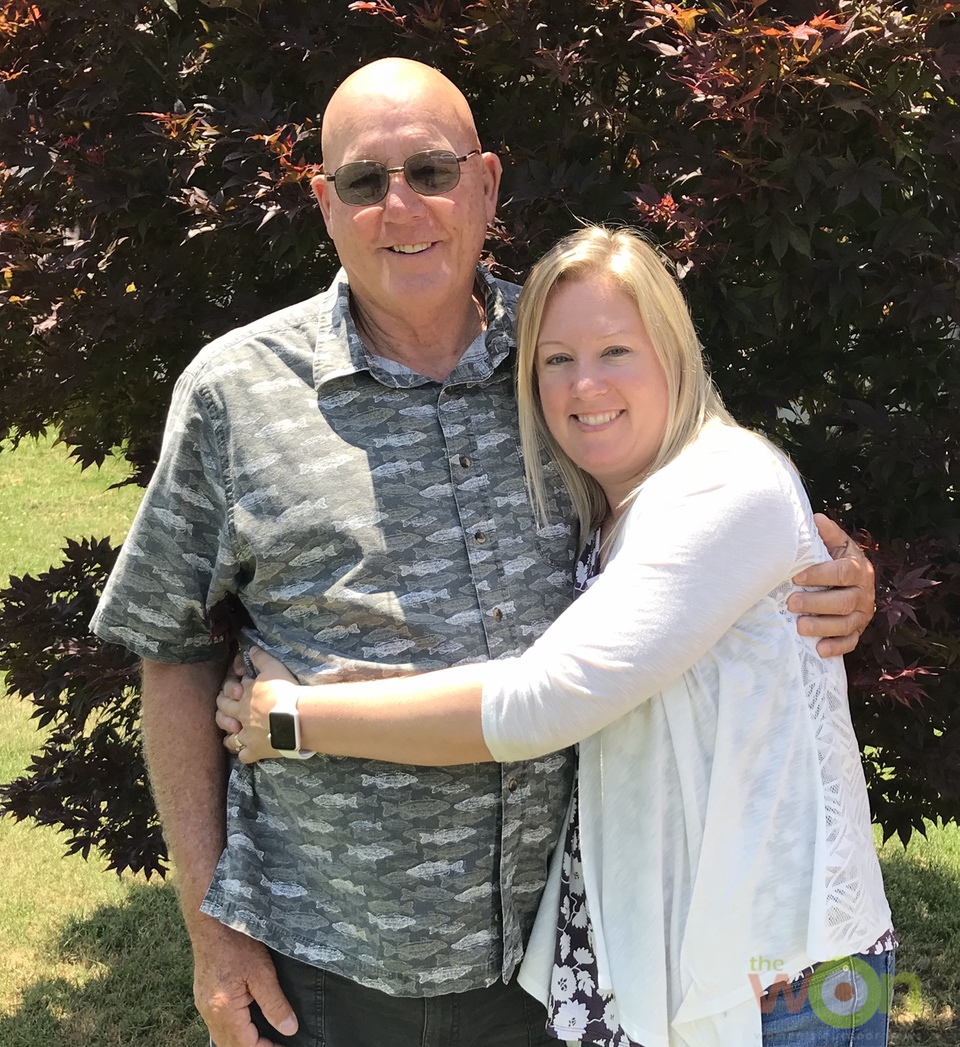 "Here's a recent pic of my dad and me," writes Stacy Bright. "His name is Ken Lottman. He recently returned from a fishing trip in Canada and loves spending time outdoors: fishing, hunting, gardening, or taking care of his cows. For Father's Day, one of the things he would like is a frog. A frog? No, not a living creature, a fishing lure/popper, similar to this Pad Crasher Bullfrog from Bass Pro Shops."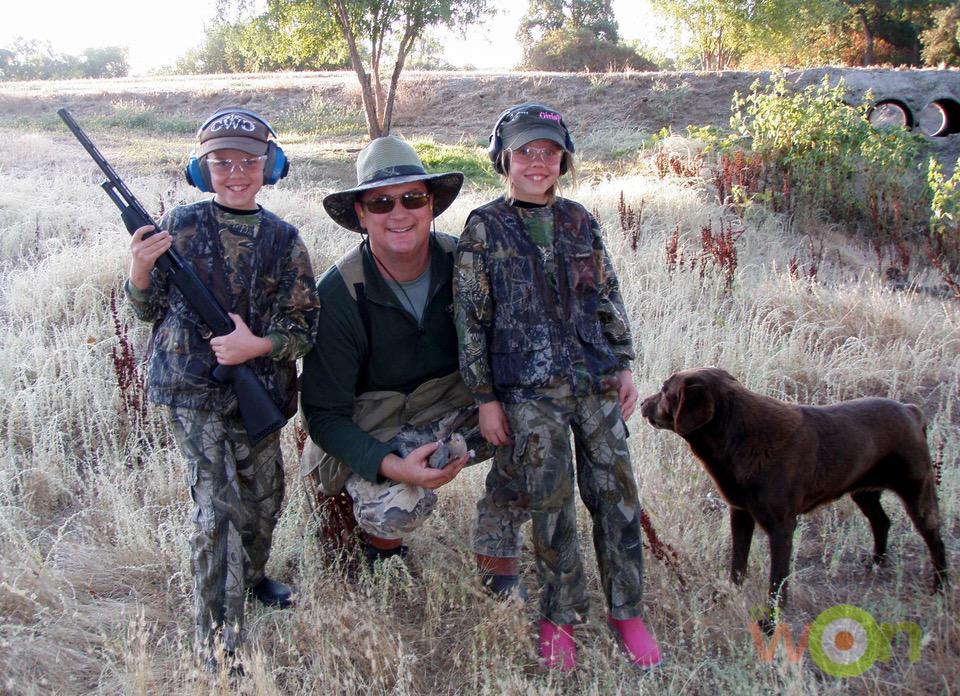 Morgan and Mason Baseley recalled the family tradition of dove hunting: "Our dad, Gunnar (pretty cool name – huh?), has always dreamed of going dove hunting in Argentina. If anyone asks him about a bucket list hunt, that is first on his list. Dove hunting around our house is a great tradition with great sentimental value; it always includes a home-cooked breakfast by our mom for all the hunters and then a potluck at night — with dove as the main course. It's a tradition our mom grew up with, as well. We have never gone to school on September 1st, and as we prepare to leave for college next year, this September may be our last opening morning for awhile. Dove hunting was one of those hunts that our dad would take us out with him from such an early age. You don't really need special clothes and it is usually pretty nice weather. September 1st was our first hunt at 9-years old [pictured above] with our licenses, and we shared a .410. Our dad would take just one of us at a time, to make sure we were all safe and focused. For the first couple years, getting 1 or 2 birds a season made him super happy; now … we see who will limit out first on opening morning. Our dream would be to take our dad to Argentina for an awesome dove hunt! Hopefully one of these days soon, we will be able to have to resources, time and money to give him this experience and make more memories."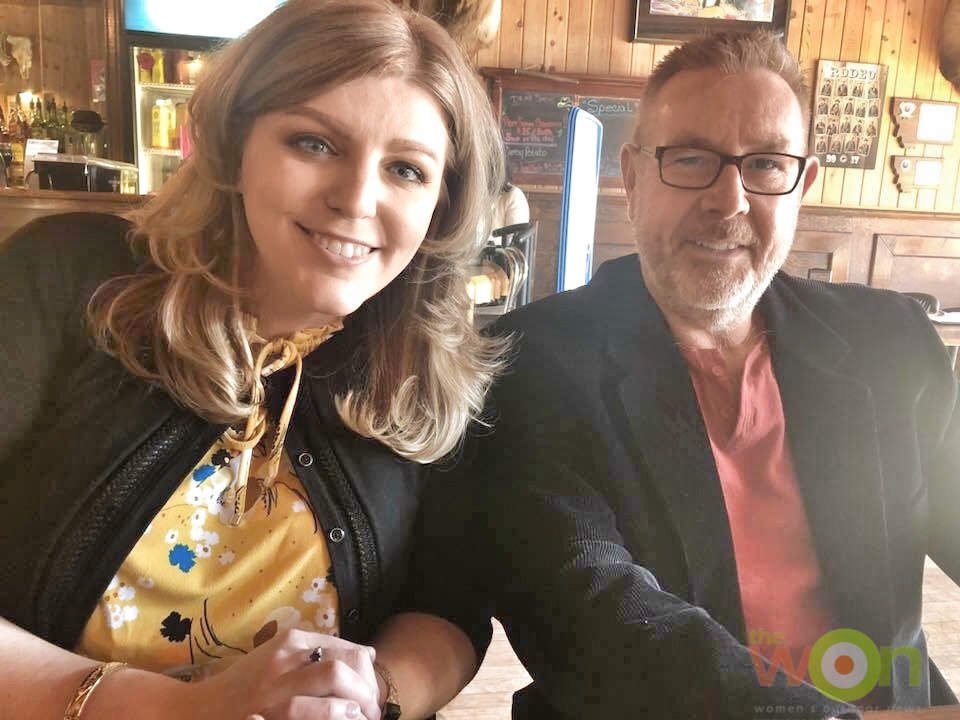 "Here's a picture of me and my dad, Charlie," writes Ashlee Lundvall. "He loves to cook and has recently been using his smoker a lot. He would really like the new Traeger BBQ multi-tool, as well as the Traeger Pork and Poultry rub."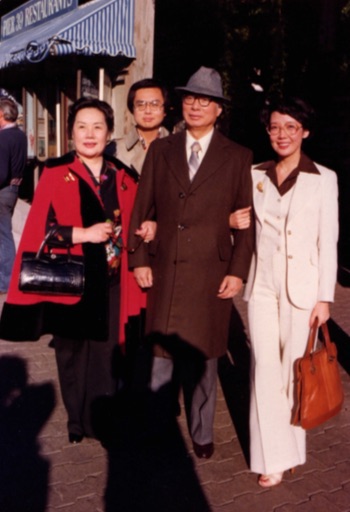 Vera Koo relates this story: "My father had passed away in 1983. I believe my dad would have loved to go house boating at Lake Shasta in California with my family. House boating used to be one of our family's summer outings. I think my dad would really enjoy watching all of us and our grandkids water skiing, jet skiing, swimming and wake boarding.
"My dad was never an outdoors enthusiast because he had health problems. But I am sure that he could swim in the lake and do a little fishing. Lake Shasta is a big and popular houseboat destination and we had to book at least 1 or more years ahead to be able to get the best houseboat. The houseboat could accommodate up to almost 20 people. We used to pan fry the bluegills and sunfish we caught with butter, and they were yummy! My favorite of those trips would be sleeping with just a sleeping bag under the stars on the top deck of the boat."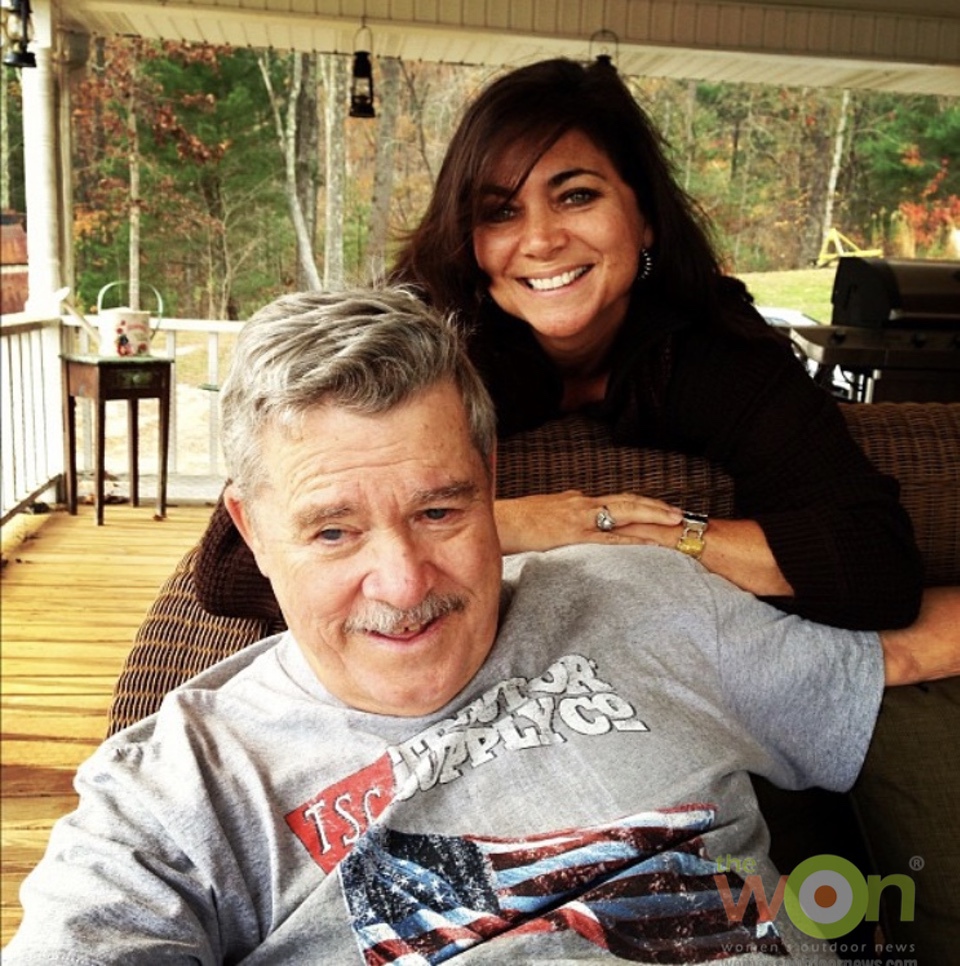 "My dad [Ron Cook]," writes Cheryl Todd, "always has ammo on his wish list! And … he makes it easy on us because any caliber we choose, he's got a gun for that!"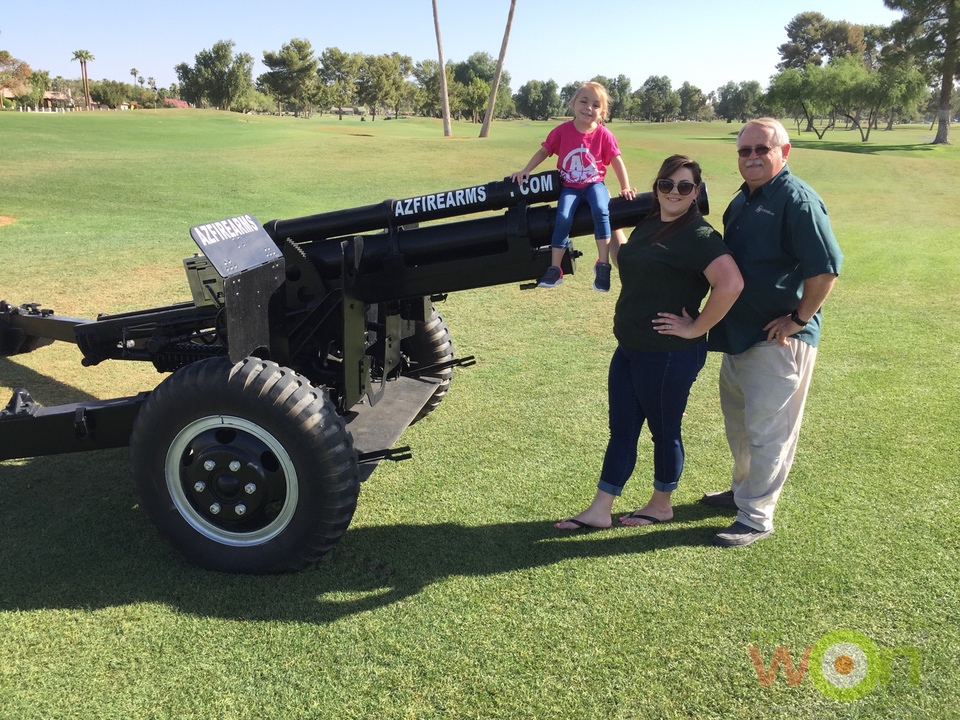 "Here's a recent picture of my dad [Danny Todd], Raelynn and me with the cannon. As for Father's Day gift ideas, he is IMPOSSIBLE to buy for!" states Cassie Todd-Jameson, who is Cheryl Todd's daughter. "I will probably be buying him Harkins Movie gift cards, LOL! But for the outdoors, he really loves fishing and being outdoors near water (beaches, lakes, creeks, rivers)."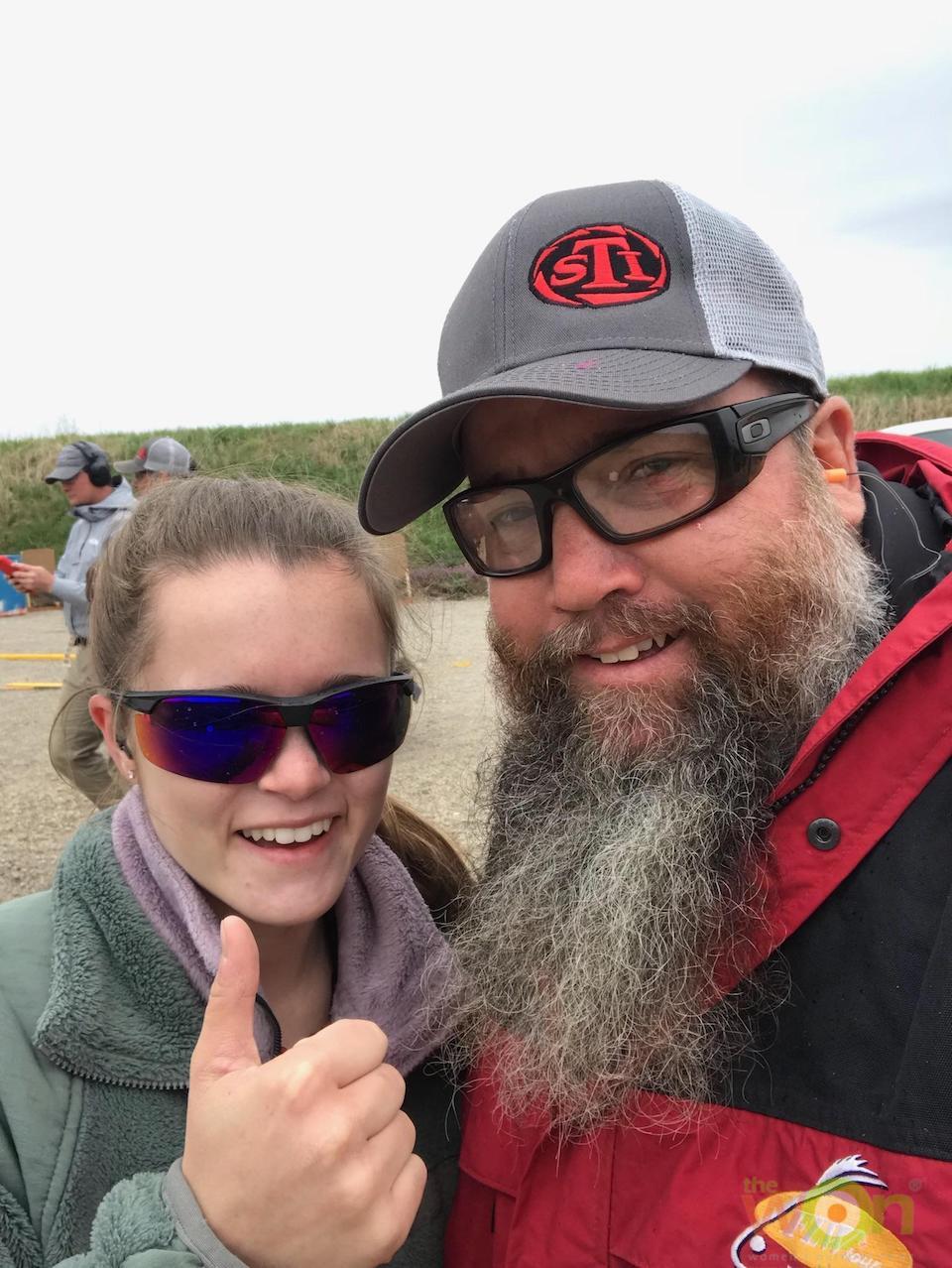 Cheyenne Dalton kept it simple: "Hey Barbara! My dad [Terry Dalton] wants smoked brisket and fishing tackle! Here's a picture from this year."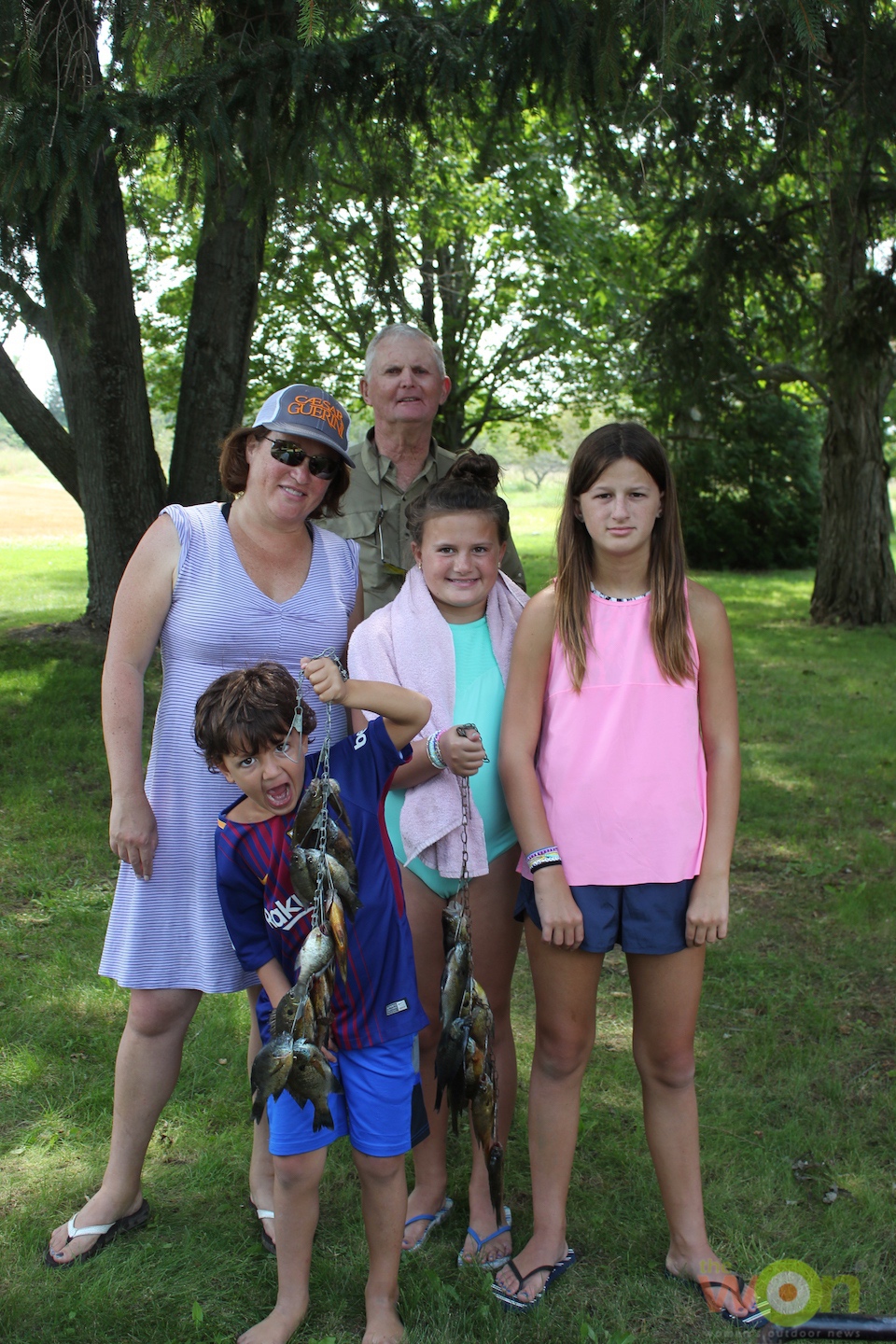 "Here is a picture from last summer – 2017 – of me and my dad — G. Edward Green MD, with my nephew, Jack Charles, and his sisters, Kate Charles in the pink and Ava Charles in the middle," writes Lynne Green. "I think he would enjoy a fishing trip with his grandkids and daughters and … maybe a guide to clean them. He and I cleaned and then cooked several of the fish we caught in the picture. We ended up catching 55 fish that day — with he and I spending most of the time unhooking the caught fish and adding on new worms! It was a fun day and the kids had a blast!"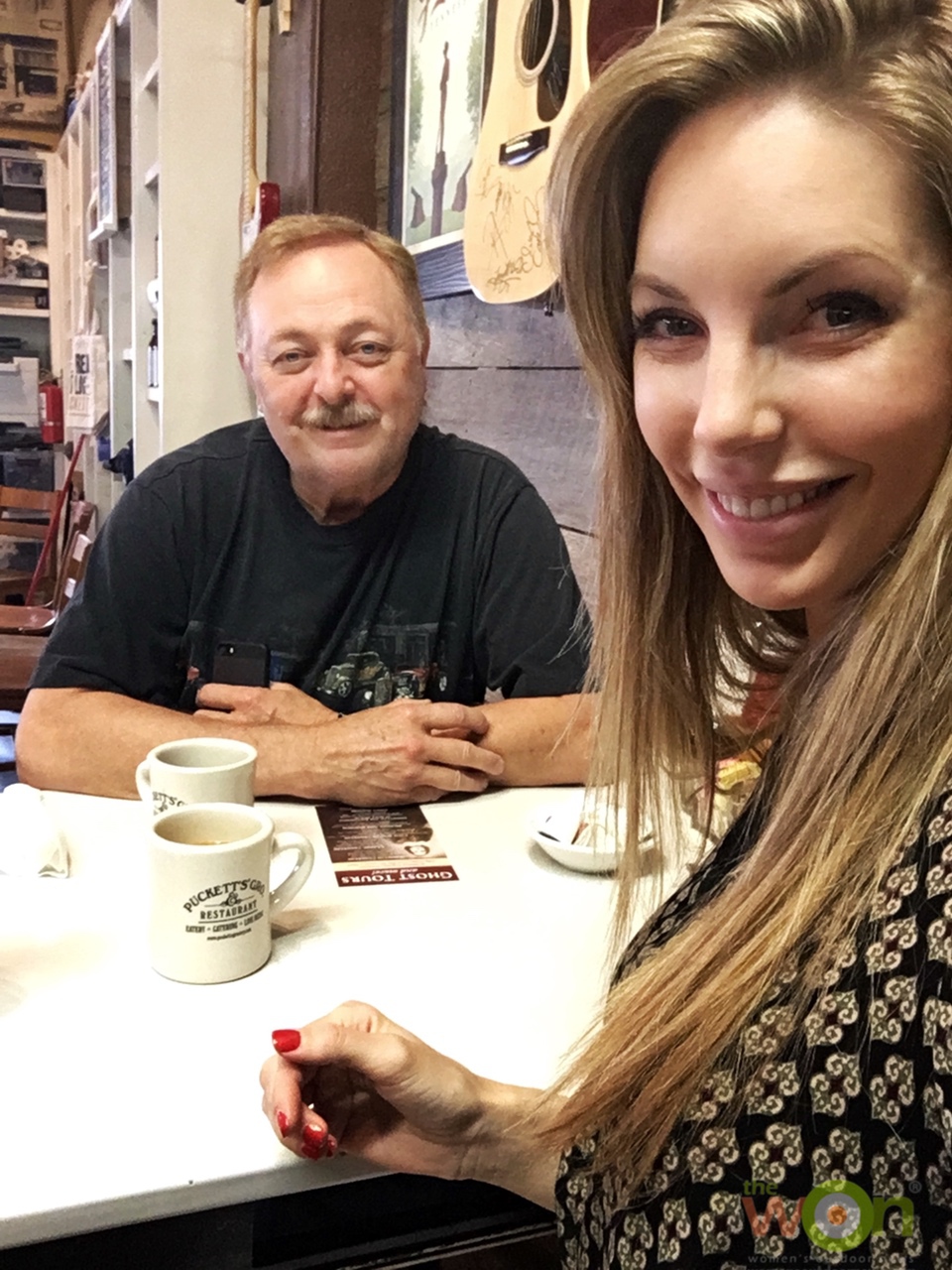 "This Father's Day, I'll be getting my Dad, Travis Hough, an Identilock!" reports Julie McQueen. "It's the only gun lock that uses patented fingerprint technology that prevents anybody else from having access to your firearm. It drops away quickly so you can access your gun when you need it within seconds, but also prevents anybody from picking it up and using it if they shouldn't have access. We love firearms, but we are also fanatics about gun safety."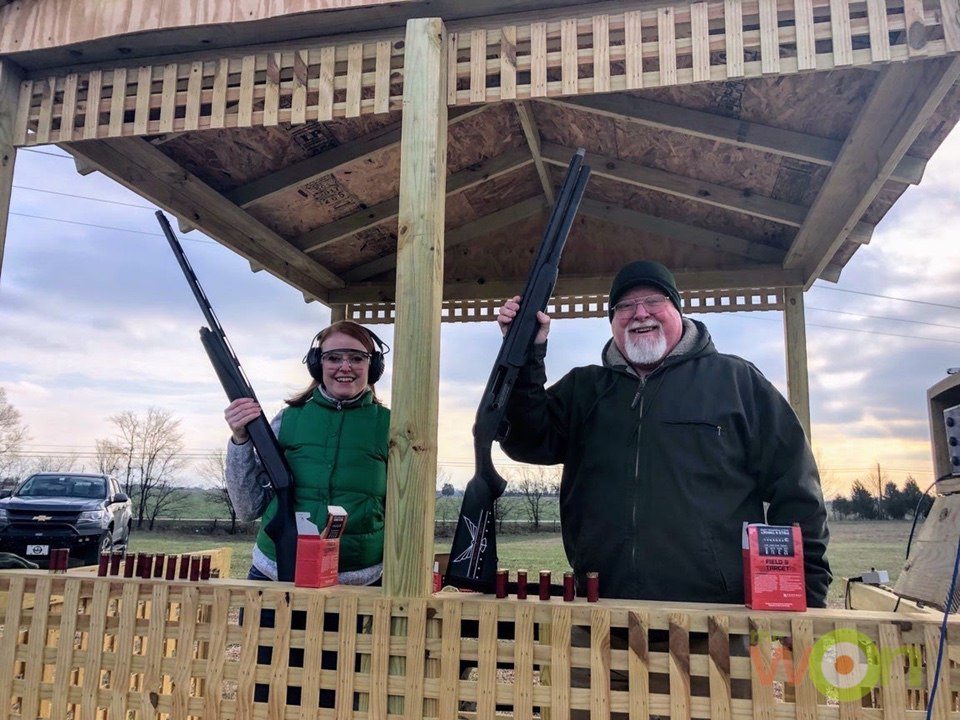 Emily Houston Monroe has spent her lifetime shooting with her dad: "My dad is a lifelong competitive shooter who recently took up sporting clays. He lives only a few hundred yards from the entrance to Cave Mountain Clays, so it was only a matter of time before he took up the sport! For Father's Day, I think he should have a new sporting clays vest to hold shells, ear and eye pro, and anything else he might need.
"I like this Clays Shooting Vest from Orvis (MSRP $149). It is ventilated in the back, which will come in handy for my dad in the southern Kentucky summer heat. It is also darker in color, which would hopefully show less dirt than a lighter tan or orange option. Orvis offers a great return policy, so if on the off-chance my dad does not appreciate this gift, he can return it any time. Hopefully my dad would appreciate an in-vest-ment in his new shooting sport."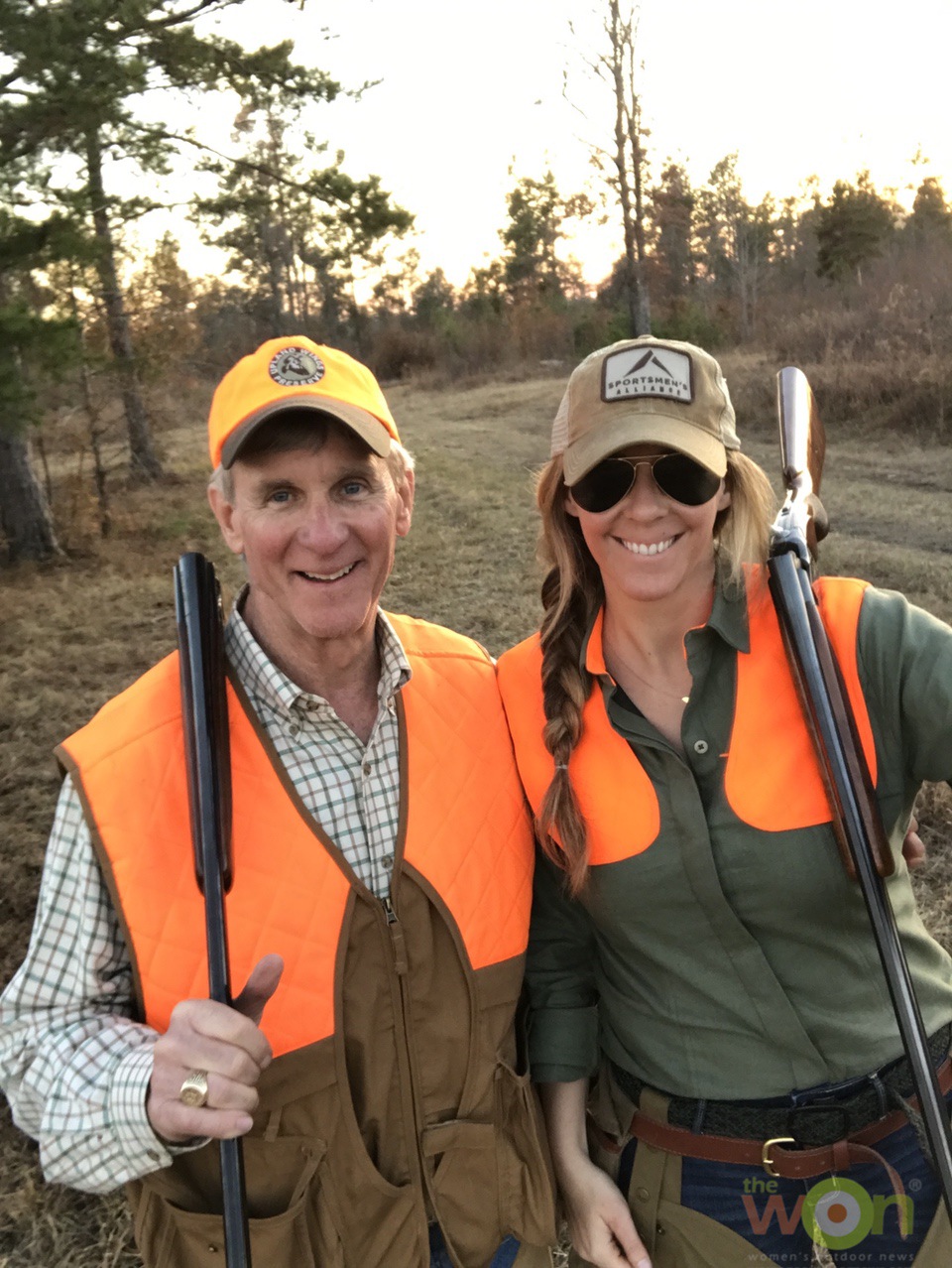 "My dad actually asked for me to upfit his saltwater tackle box for the summer — fresh hooks and line, new flounder rigs, some new lures, trolling set ups, etc.," adds Hollis Lumpkin.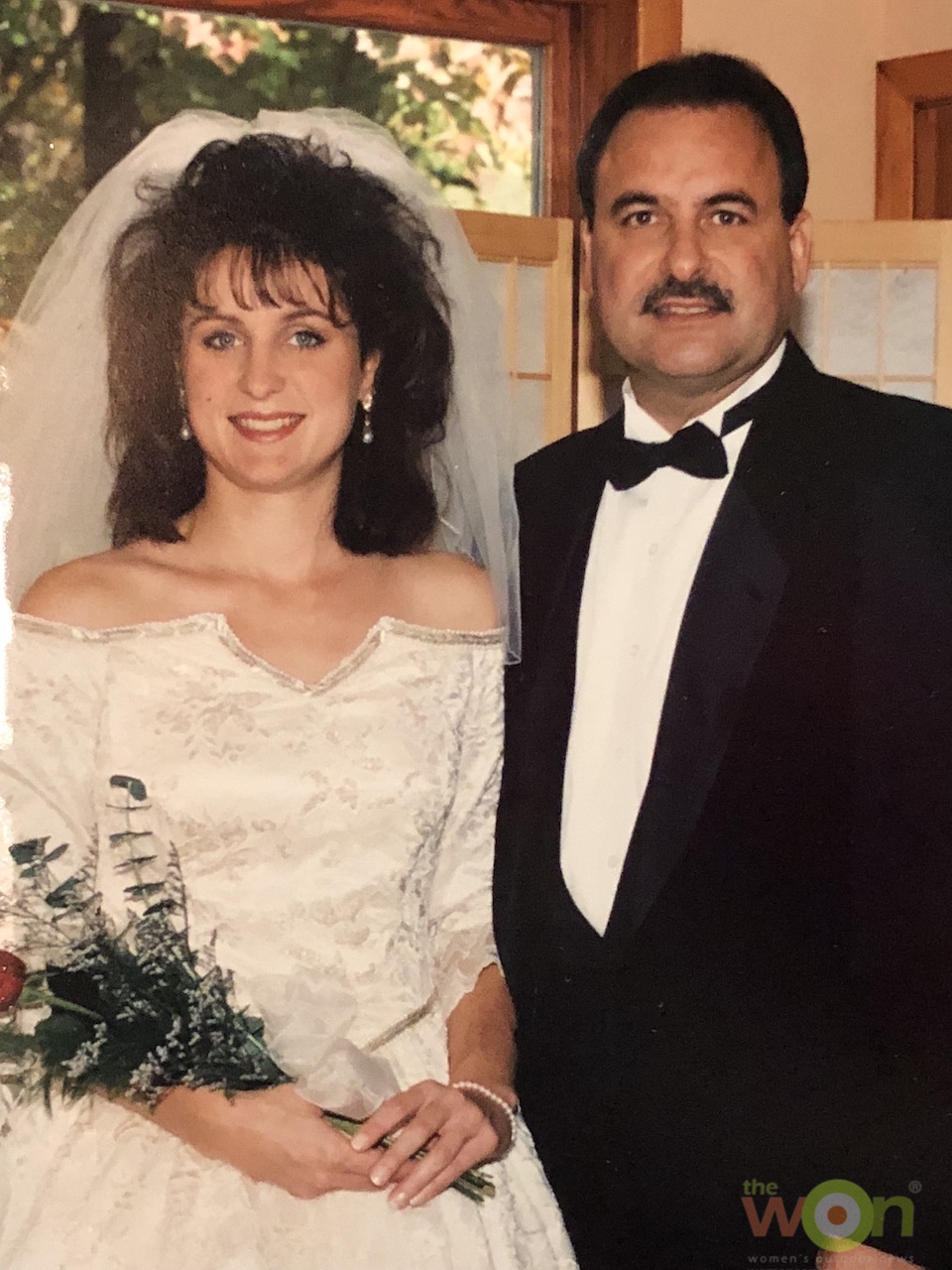 Michelle Cerino thinks, "My dad, Adrian Maenza, would enjoy a walleye or perch fish fry for Father's Day. He would also like us to come over to his pond and spend the afternoon bluegill fishing." And she provided the recipe for outstanding beer batter for the fish!
Recipe for Beer Batter
1 cup flour
1 t baking powder
Salt and Pepper to taste
Mix dry ingredients then add 1 cup FLAT beer .
Dip fish in batter and fry deep fry in oil between 350 and 375 degrees.
"Since Father's Day is right about the time most of our fishing seasons heat up, my favorite thing to get my dad, Randy Wolverton, for Father's Day is his annual fishing license," writes Callie Wolverton. "It's an easy gift, fairly affordable compared to other outdoorsy Father's Day gifts (usually less than $50 unless I get him a salmon card or something that requires a card or a limit), and it allows us to enjoy the great outdoors together — when our busy schedules allow!"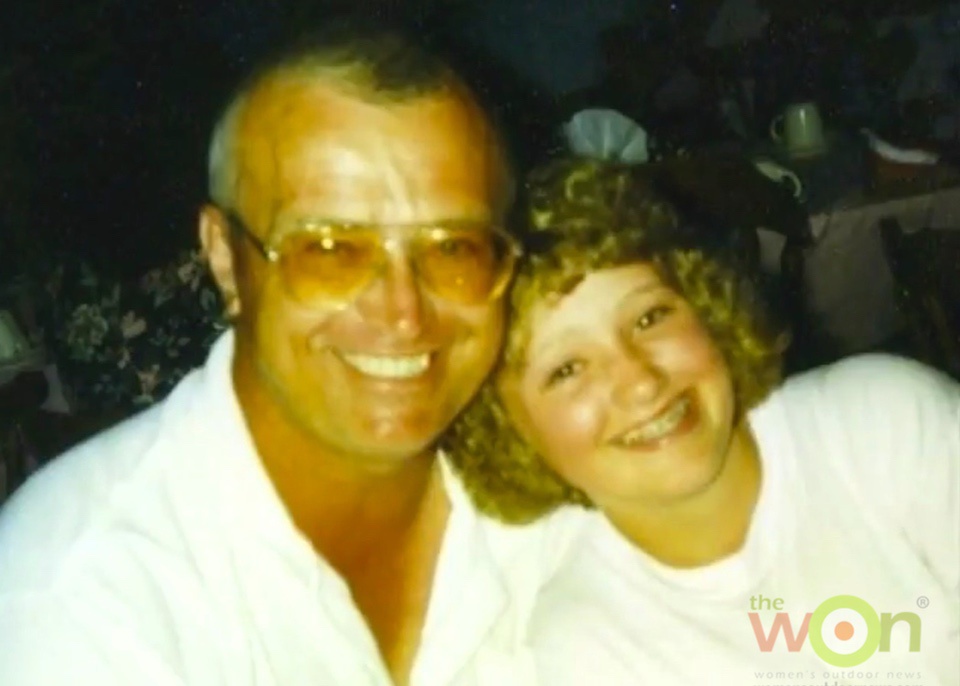 Julie Golob adds, "My dad, Pete Goloski, loves photos and videos. Shooting and hunting became the catalyst for how my dad and I built such a close relationship. Photos or video clips of my children enjoying these pastimes are extra special because it shows the personal legacy he has established with our family. Whether its a text message with a photo or one printed out in a frame, sharing memories like these are precious."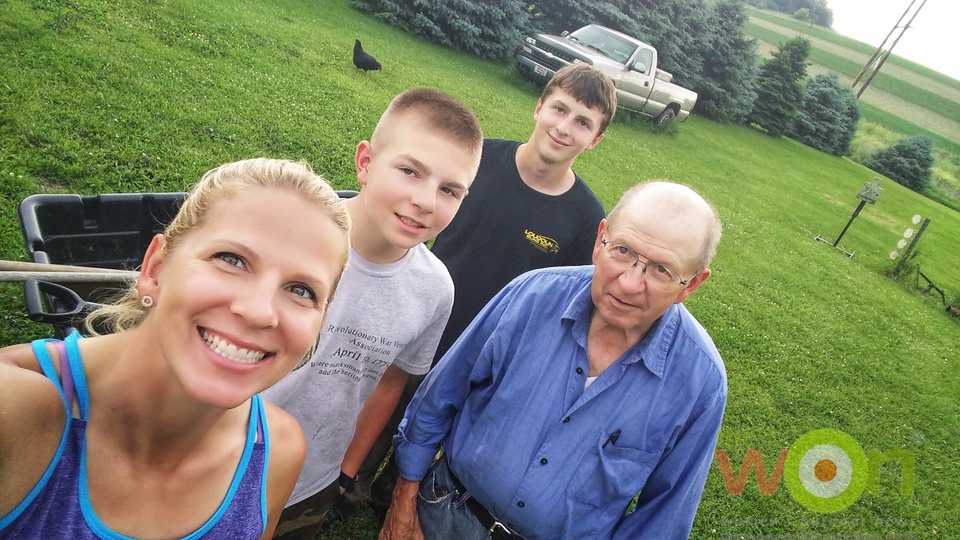 "My dad … he's the reason my sisters and I are strong. He's the reason my kids are curious and have learned blacksmithing skills and 100 other things. Without him, none of the shooting for myself or the boys would likely have happened," writes Becky Yackley.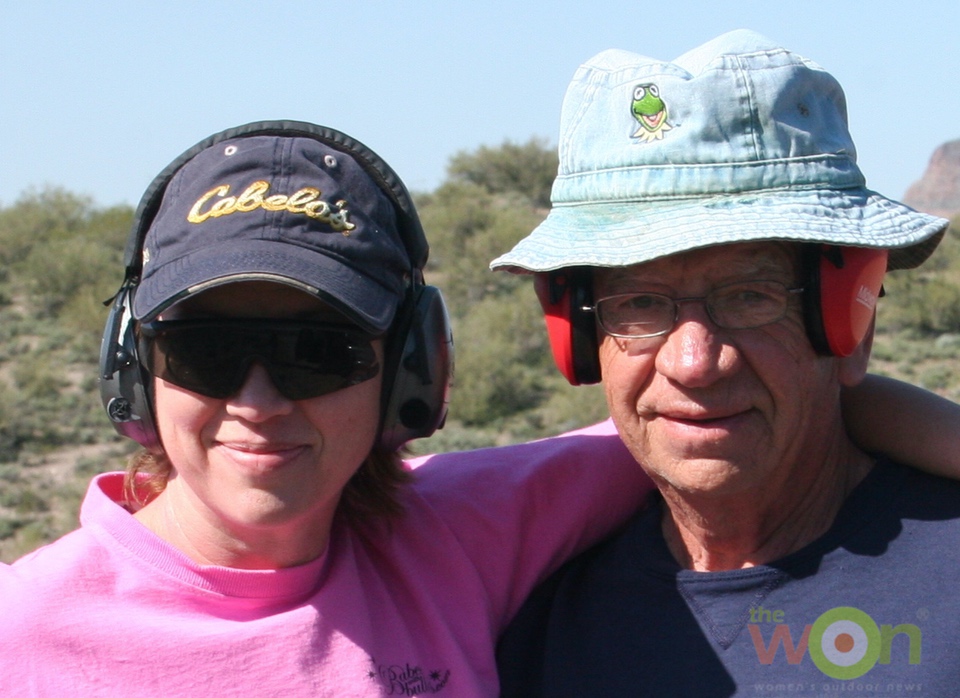 My dad, Floyd Boschee, and I like to head out to the range and shoot pistols and AKs. He's a crack shot. For Father's Day, I imagine he'd like to spend time on the range. A few years ago, he actually shot that cannon that the Todds own! He's game to try almost anything (once). And that's what I love about him — his spirit of adventure and youthful attitude about life, on and off the range.
About Barbara Baird

Publisher/Editor Barbara Baird is a freelance writer in hunting, shooting and outdoor markets. Her bylines are found at several top hunting and shooting publications. She also is a travel writer, and you can follow her at https://www.ozarkian.com. View all posts by Barbara Baird →