The Survival Mom: Last-Chance Apocalypse Shopping
Picture this. The S has hit the fan in a big way. You're fairly well prepped but have the chance to get to ONE store to buy anything at all that might help you survive in the coming weeks/months.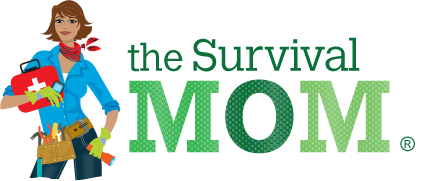 What if that ONE store is:
Sally Beauty?
Walgreens?
Tractor Supply?
The Dollar Store?
ACE Hardware?
Hobby Lobby?
My writing team and I scoped out these "oddball" stores, among others, to track down prepper/survival supplies and gear and to inspire you with our maybe-crazy ideas!
The most important, underlying concept is to keep your brain nimble and always looking for options and adapting your way of thinking when it comes to making smart, quick decisions when it comes to survival.
So, let's get started with Last-Chance Apocalypse Shopping at Walgreens (or any other drug store)!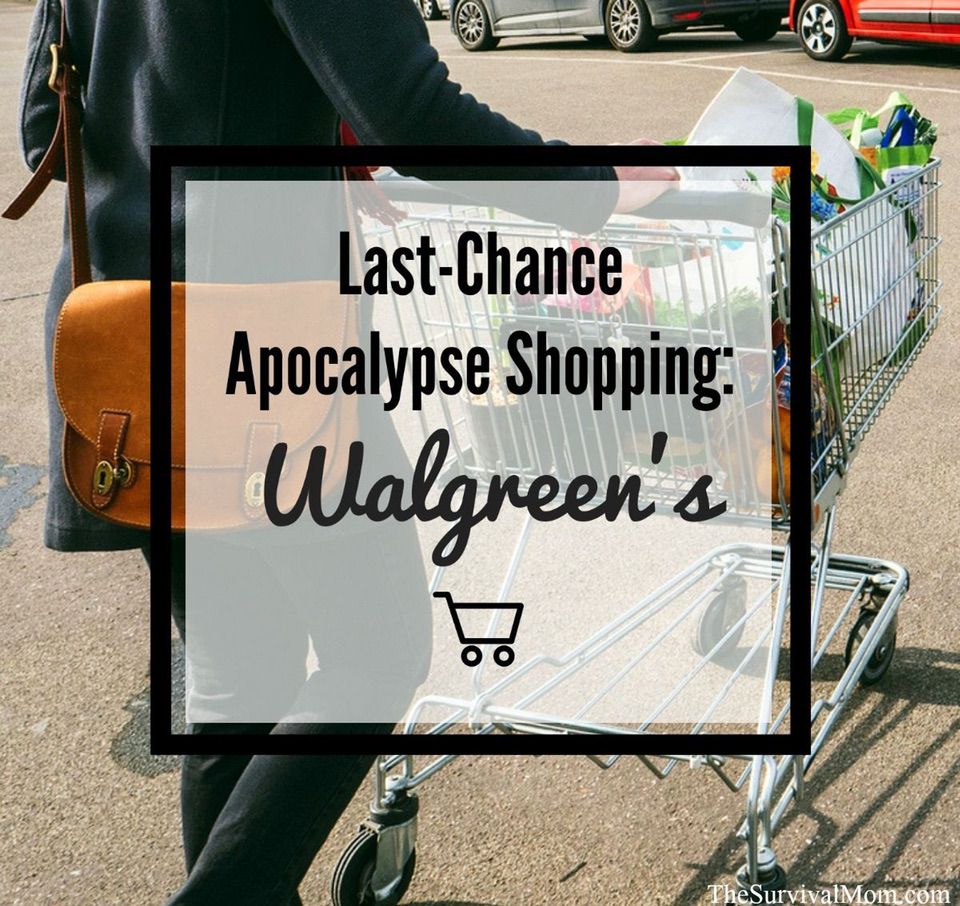 Last-Chance Apocalypse Shopping
Drug stores can be found about every couple of miles in towns and cities across the United States. They can be local drug stores or national chains like Walgreens, CVS, and Rite Aid. In fact, you'll frequently see Walgreens and CVS right next to each other, and in an emergency, that could come in handy giving you twice the shopping opportunities at the same location.
Even if you have stocked up on the following items or have enough for your own use, consider grabbing extras for barter or for resale.
1. First Aid Kit supplies
Drug stores are full of everything you need for a well-stocked first aid kit. Just a few necessities:
bandages
gauze
tape
ointments
masks
tweezers
cold packs
cotton balls
safety pins
hand sanitizer
thermometer
saline
I would recommend making a list after researching first aid kit suggestions and then shop for those items, otherwise, you may just pick up one of everything they have at a drug store. It can be much cheaper to make your own first aid kit than to buy a prepackaged one and you'll know you have high-qualitiy contents. I've been less than impressed with the contents found in some pre-made first aid kids, especially through Amazon. Check this list for first aid supplies you may not have thought of.
2. Medical supplies
Kicking it up a notch from first aid, medical supplies of all kinds can be found at Walgreens — slings, braces, crutches, walkers, canes, cervical collar, and so on. It's handy to have these on hand, even storing them in the attic, because when you need them, you reallyneed them! When my daughter broke her arm, I wished we had a sling on hang for her. I learned my lesson and now we have a child-size sling on hand.
Continue reading, The Survival Mom's, Last-Chance Apocalypse Shopping:Walgreens, here .
About The WON

The Women's Outdoor News, aka The WON, features news, reviews and stories about women who are shooting, hunting, fishing and actively engaging in outdoor adventure. This publication is for women, by women. View all posts by The WON →