Springfield Armory Introduces New Firearms at SHOT Show
The Shooting, Hunting, Outdoor Trade (SHOT) Show, held annually in Las Vegas, is one of the places where companies introduce new firearms and other products. Some media members are fortunate enough also to attend Media Day at the Range. Held at the Boulder City Rifle and Pistol Club, media members test and evaluate some of the newest products from more than 200 manufacturers representing every major category in the industry. This year, I spent time in Springfield Armory's bay at the range, shooting some of its new firearms, which included checking out the new styles of Springfield's 911 .380 ACPs.
Gear Up is sponsored by Springfield Armory
SAINT Victor Rifle
The flat-shooting SAINT Victor Rifle weighs in at just 6.9 pounds and features a 16-inch barrel. A patent-pending M-Lok free-float 15-inch handguard offers plenty of space for attaching accessories.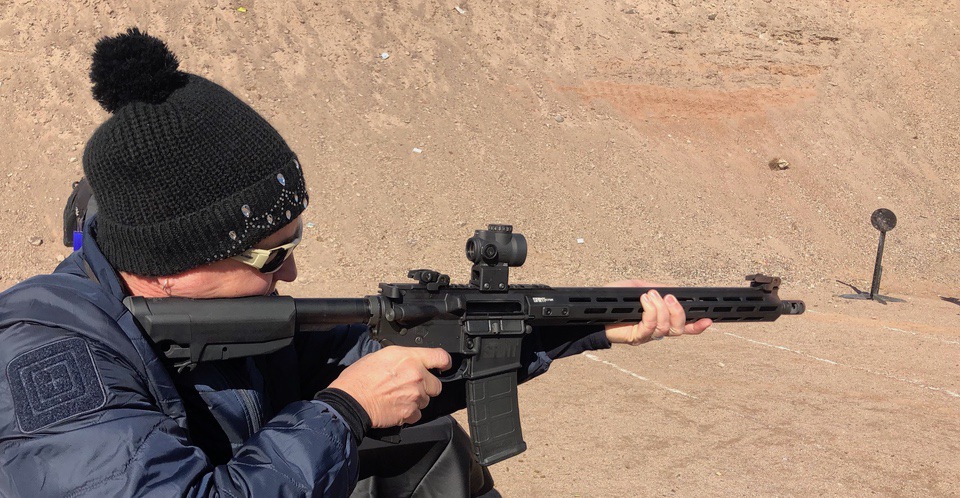 Included on the SAINT Victor rifle are spring-loaded flip-up sights and Springfield Armory's newly designed muzzle brake that eliminates barrel rise and softens recoil. Its single-stage, crisp trigger is flat, providing more surface area for positive trigger contact. The Bravo Company 6-posiition butt stock takes the rifle from 32.25-inches collapsed to 35.5-inches fully extended. Allowing a more comfortable fit.
MSRP: $1,073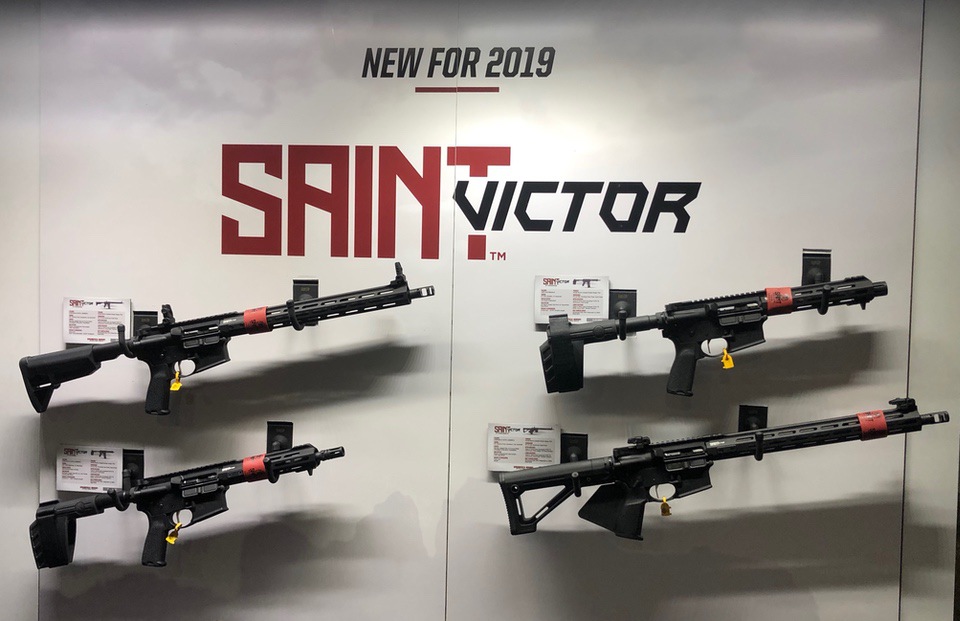 911 in 9mm
Springfield's newest pistol for 2019 is the 911 in 9mm. The 5.9-inch long frame is less than 4-inches high with a 3-inch barrel, giving the shooter the convenience of a small frame with the familiar feel of a 1911.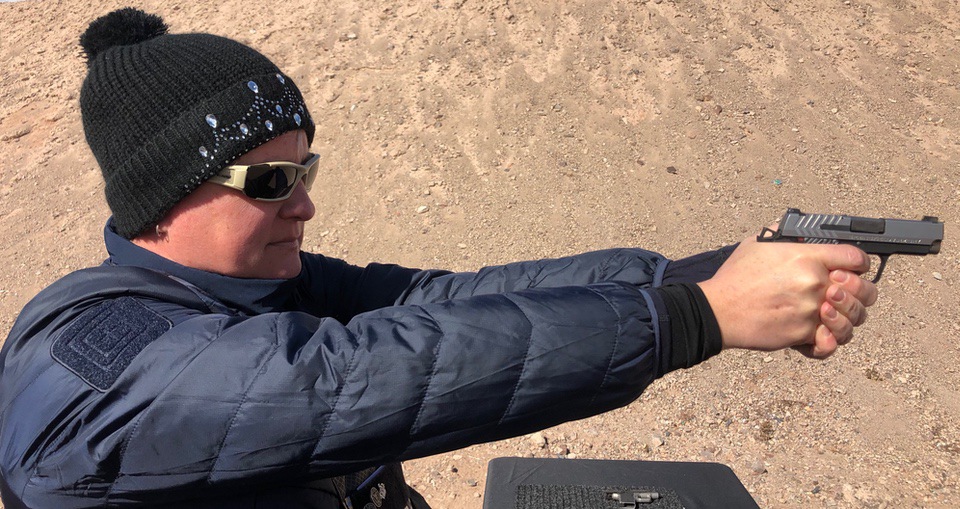 The 911 in 9mm has many features one looks for in every day carry.
Crisp, short-reset trigger
Loaded chamber indicator
Oversized ambidextrous safety
Ameriglo Pro-Glo green tritium front sight inside a yellow luminescent circle
Tactical rack U-notch rear sight with green tritium inside of white luminescent circles
Springfield's Octo-Grip texturing on the mainspring housing and front strap to ensure a secure grip, wet or dry
Thin line G10 grips by Hogue
Flush magazine capacity of 6+1
Extended magazine capacity of 7+1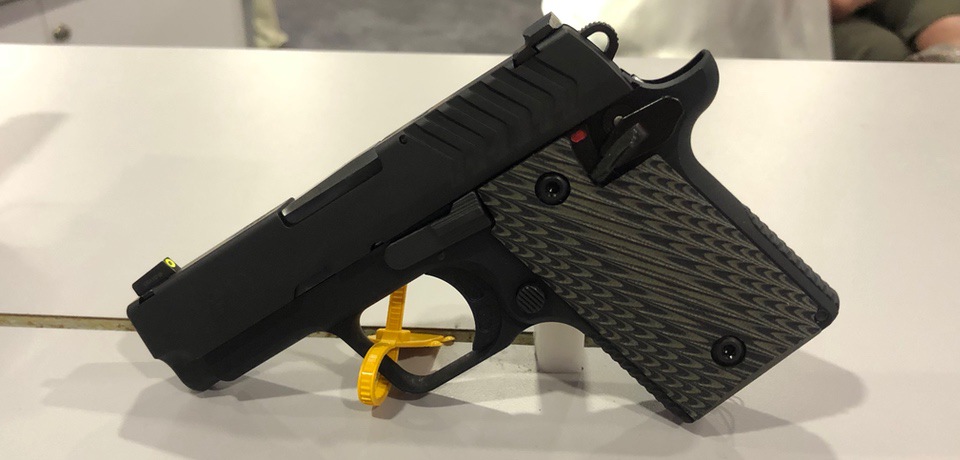 Springfield Armory offers 2 configurations of the 911 9mm with integrated green laser Viridian Grips. One has a Nitrided finish and the other Stainless.
911 9mm Nitride MSRP: $659
911 9mm Nitride, Green Laser Viridian Grips MSRP: $849
911 9mm Stainless MSRP: $659
911 9mm Nitride, Hogue Rubber Grips MSRP:$639
911 9mm Stainless, Green Laser Viridian Grips MSRP: $849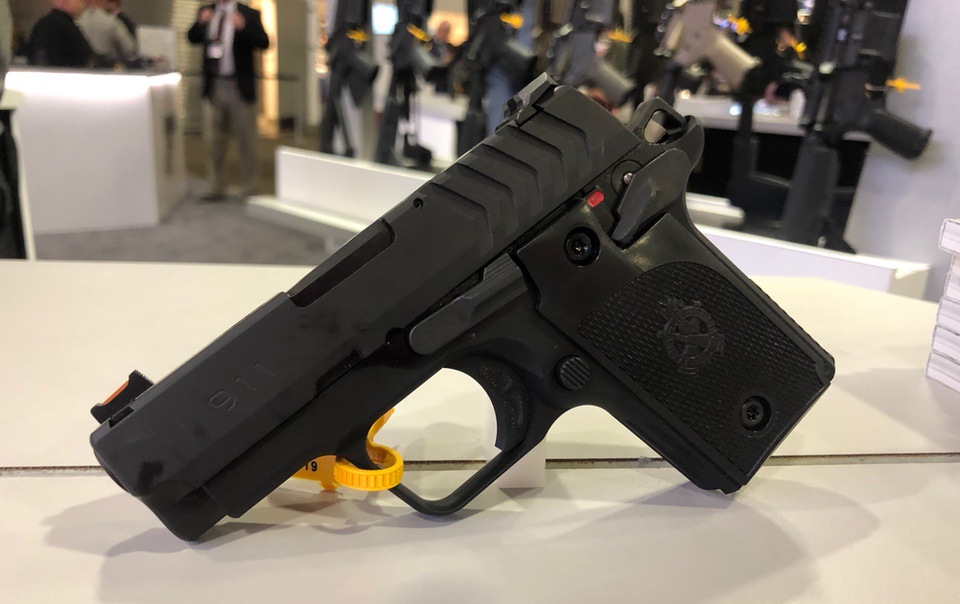 911 .380 ACP — Alpha
Springfield Armory's new 911 Alpha offers a value price while maintaining the quality it's known for. Available in Stainless or Black Nitride
MSRP: $429
New Color Variants on Popular Models
Fresh for the new year, Springfield Armory now offers new color variants to its most popular handgun families.
The 911 .380 is available in desert FDE, desert FDE/Nitride, platinum/graphite, titanium, titanium/Nitride, and vintage blue/stainless.
MSRP: $629 — $729
The EMP 4 with Concealed Carry Contour 9mm will be available in desert FDE, OD green/desert FDE, and tactical gray/black
MSRP: $1,200
Another addition is the XD-S Mod.2 9mm, which will be offered in desert FDE, tactical gray/black, and stainless.
Springfield Armory's XD-M OSP 9mm, XD-M 3.8-inch 9mm and XD-M 4.5-inch 9mm will all be available for purchase in desert FDE.
MSRP: $524 — $710
With all the new color variations Springfield Armory offers, there is definitely a style for everyone. Whether you prefer the down to the basics 911 Alpha or something more colorful, like the vintage blue/stainless. And if rifles are your thing, the SAINT Victor Rifle is ready-to-go, right out of the box.
Find more about Springfield Armory on their website
About Michelle Cerino

Michelle Cerino, aka Princess Gunslinger, entered the firearms industry in 2011 when Cerino Training Group was established. She immediately began competing in both 3-Gun and NRA Action Pistol, becoming a sponsored shooter. Michelle is currently a columnist and Managing Editor of Women's Outdoor News, as well as Event-Staff for CZ-USA Field Sports. She also manages social media for Vera Koo and GTM Original. Michelle encourages others to step out of the comforts of home and explore. View all posts by Michelle Cerino →