Review: Danner Boots Mountain 600s in the Ozarks
Built to perform well in the "rugged Northwest," these boots also did marvelously well in the scrabbly Ozarks. Having turned my ankle and torn a ligament a few months ago, and with it still on the mend, I looked through my extensive boot collection (including several models of Danner Boots) to find the perfect ones for this trek – which would be slippery and uneven. I chose to wear a pair of Mountain 600 boots, which were a gift from Danner to me 2 summers ago for a cave shoot over at Rockcastle in Kentucky.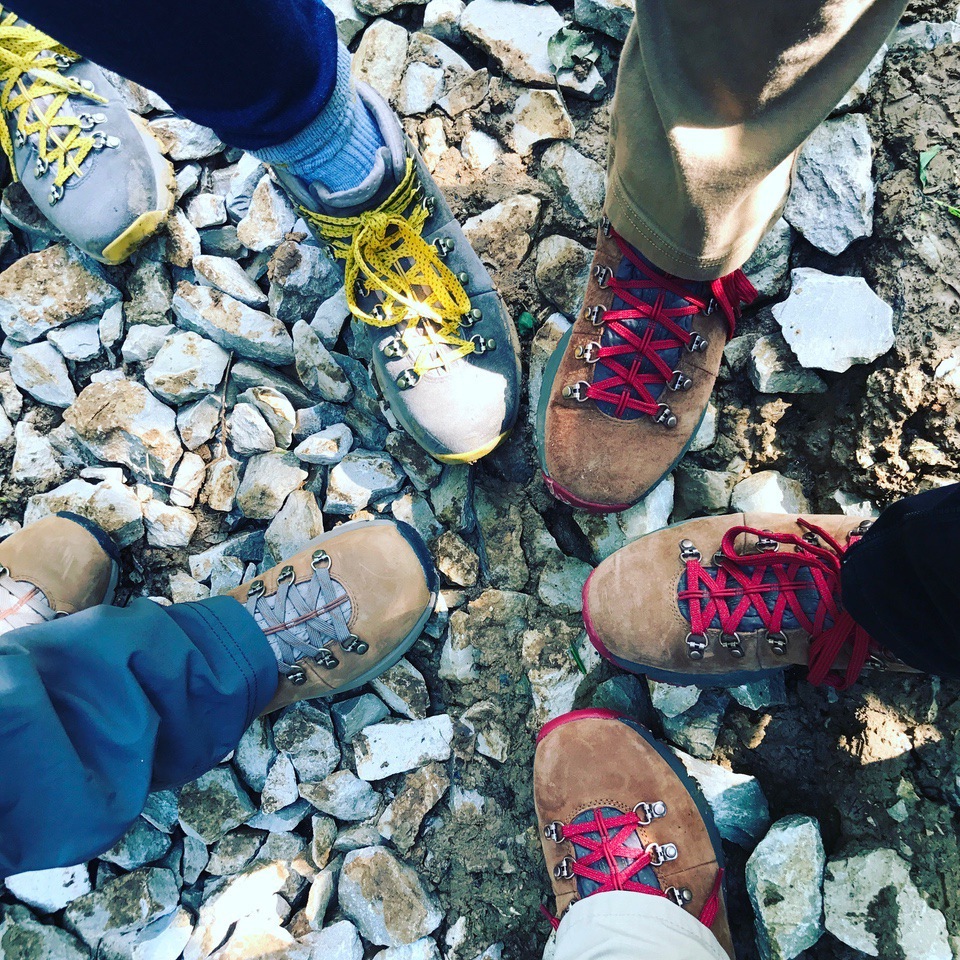 I didn't intend to write about these boots, but they earned it. Lately, I've only been wearing my Danner High Ground boots, with 8-inch tops, so I went out the door feeling slightly skeptical about wearing these boots instead. Had I made the right decision and should I throw the trusty taller hunting boots in the back of the truck, too?
I figured I could tough it out, if need be. The entire trail only lasted 2 miles, and really, I could hobble back if I needed to do so.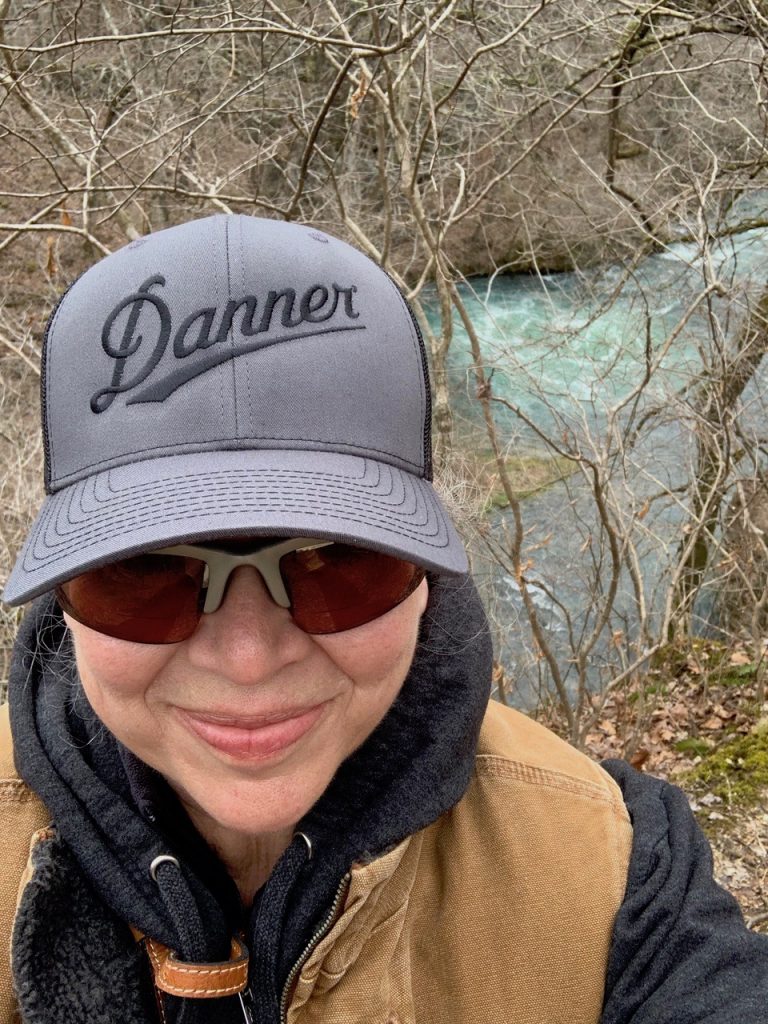 The test at Greer Spring
Greer Spring gushes forth 22.2 million gallons of water per day, and feeds into the Eleven Point River, which if you live near the Ozarks, is like a movie star of the river system. Greer Spring is found in Oregon County, which is part of the National Wild and Scenic Rivers System, and is frankly a big deal in these parts of the country. People come from all around the US to float this river and the Current and Jacks Fork Rivers,which are of the protected Ozark National Scenic Riverways. They are luscious when flowing and abundant with wildlife. I could hardly wait to see this site. Oh, and Greer Spring is the largest spring in any national forest in this land, and is located inside the Mark Twain National Forest, which is another pride and joy of our state.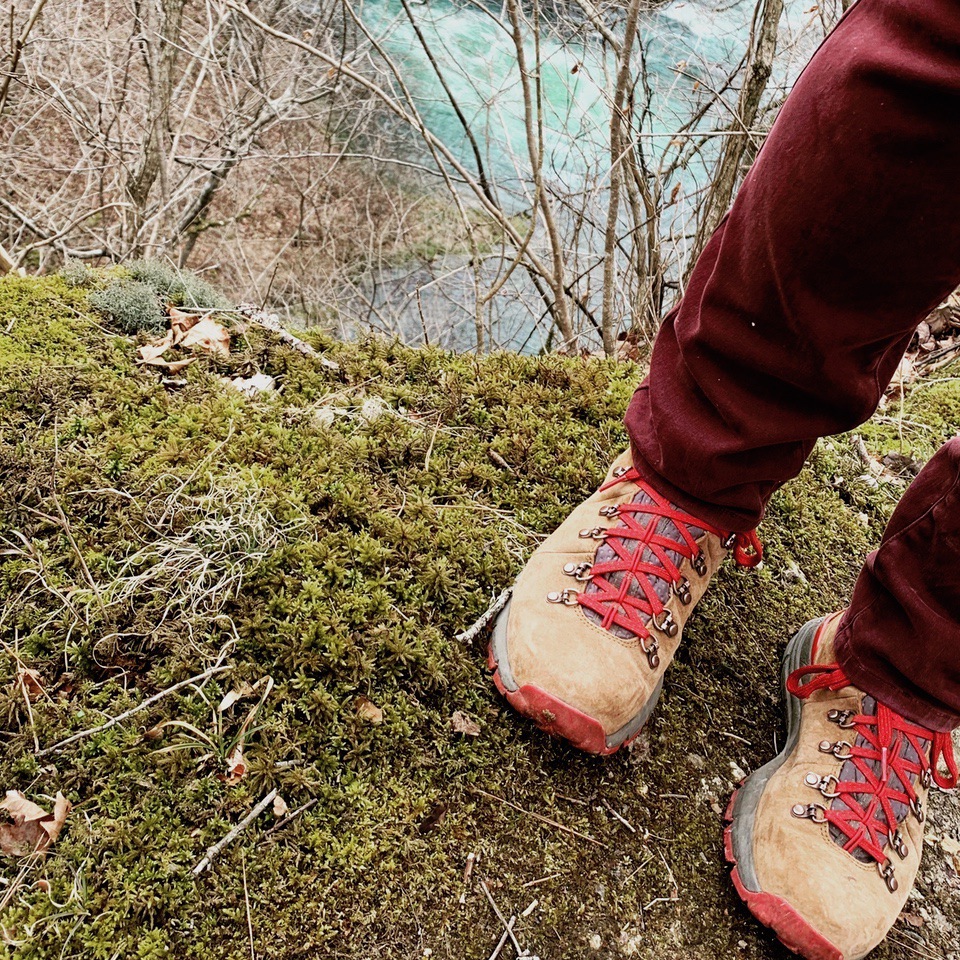 A soggy, well-designed path led down to the viewing area above the boiling spring site. Then, we had to pick our way over roots and rocks to get down to the stream where the water gushed from 2 discerable points: from a cave and, up at what we call a "boiling point." I would not a bring a small child down to this part of the stream. The water ran wild and pounded rocks. It looked blue and green and foamy white. It also looked unforgiving, and even though I've had lifeguard training and been a lifeguard trainer, I wouldn't want to test my skills in this patch of a stream. I think I would want to wear a helmet.
For most of the visit, we had the place to ourselves. Two other couples appeared during our visit, but left shortly thereafter. We admired the beautiful rocks, the bluffs alongside the stream and of course, the water.
And then, it came time to go back up to the truck. These boots now took the force of my feet on the heel area. Frankly, I didn't even have to retie them. They never overturned, except one time, when I hit a root with the side of my foot and the boot helped me quickly correct my step. It didn't even hurt.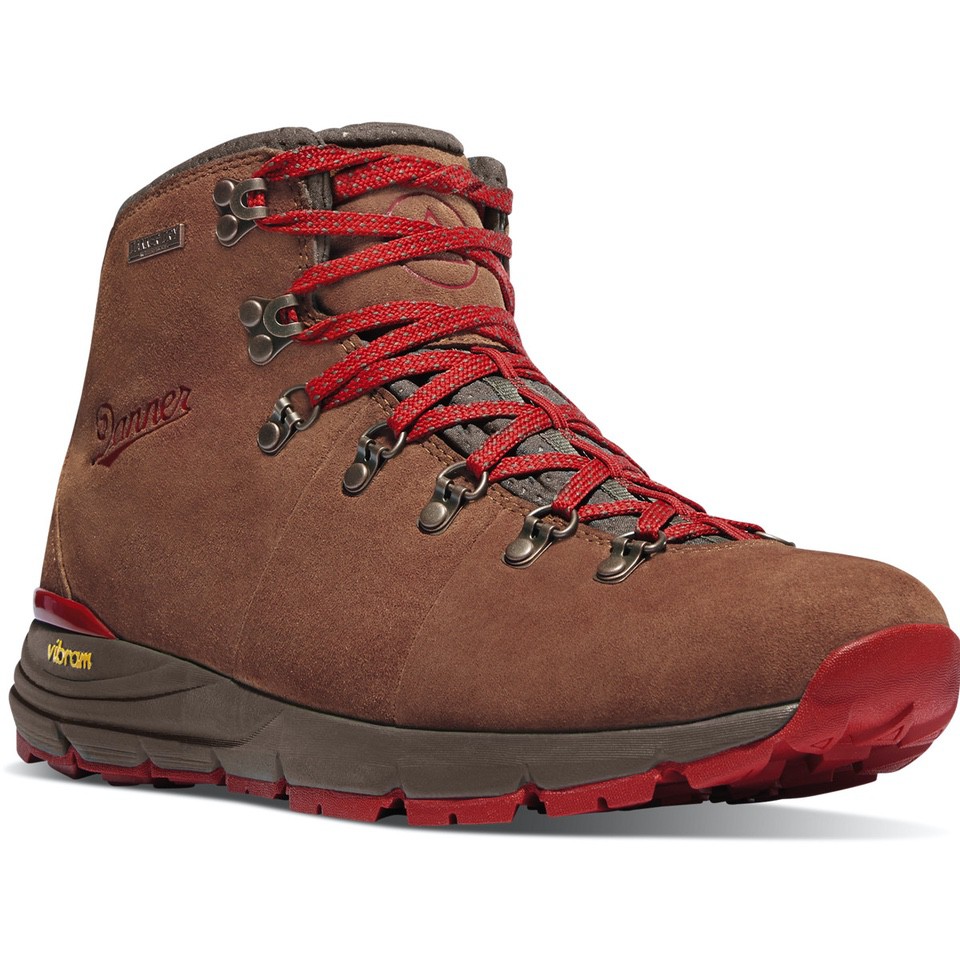 Features that I like about the Mountain 600 boot
Light weight (30 ounces)
Flexible Vibram Specialized Performance Elastomer (SPE) midsole made with a blend of natural rubber and EVA.
Waterproof upper of suede (in this model)
Vibram Fuga outsole that offers superb gripping
4.5-inch height
Danner mentions that this boot runs large. You may want to try a size down, or adjust with other insoles and thicker socks.
Danner Mountain 600 MSRP: $180
Available in other colors and materials, and prices vary.
About Barbara Baird

Publisher/Editor Barbara Baird is a freelance writer in hunting, shooting and outdoor markets. Her bylines are found at several top hunting and shooting publications. She also is a travel writer, and you can follow her at https://www.ozarkian.com. View all posts by Barbara Baird →