Meet the ND Pheasants Forever Team: Cayla Bendel
Cayla Bendel is the 4th woman in our series on the Pheasants Forever team in North Dakota. This team of 5 women is doing excellent conservation work for the state. We know that girls in this country want to know how they can contribute to and be part of the growing outdoor conservation movement, and Cayla – along with her team – have certainly given us good advice.

The WON: Name and title (job)
Cayla Bendel: Women in Conservation Coordinator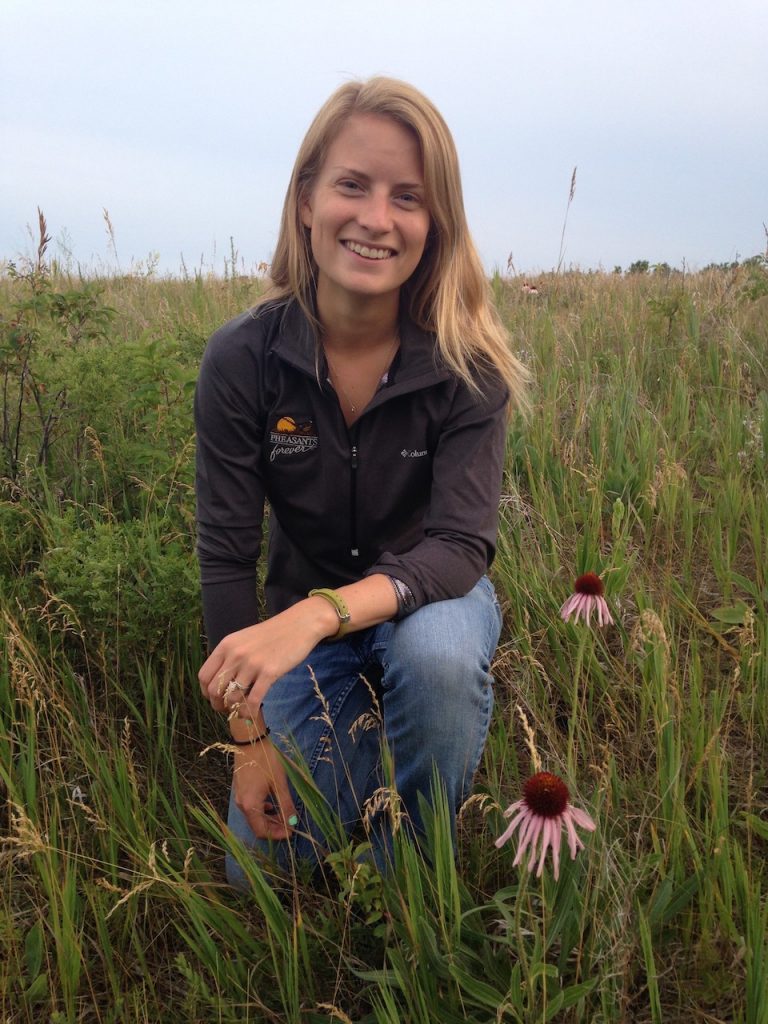 The WON: What type of training did you need for this job?
Cayla Bendel: Most of our positions with PF require a bachelor's degree in Biology, Ecology Natural Resources or a related field at a minimum as well as communication skills and experience, an understanding of agriculture and private lands conservation and a personal connection to our mission (habitat). For me, that was a bachelor's degree in Natural Resources Wildlife Management with a minor in Communications from the University of Minnesota Crookston, a Master's degree in Range Science from North Dakota State University, some experience writing publications and public speaking and a connection to the outdoors engrained in me from a young age.
The WON: Location of job
Cayla Bendel: Bismarck, North Dakota
The WON: If you had to break down your job into percentages, how would that look?
Cayla Bendel:
40% – outreach event planning (coordinating details, meeting with speakers/hosts,
30% – relationship building (landowner meetings, networking, chapter relations etc.)
10% – field biology
10 % – professional development (PF meetings, trainings, speaking engagements)
10 % – administrative (emails, reporting, grants, newsletters)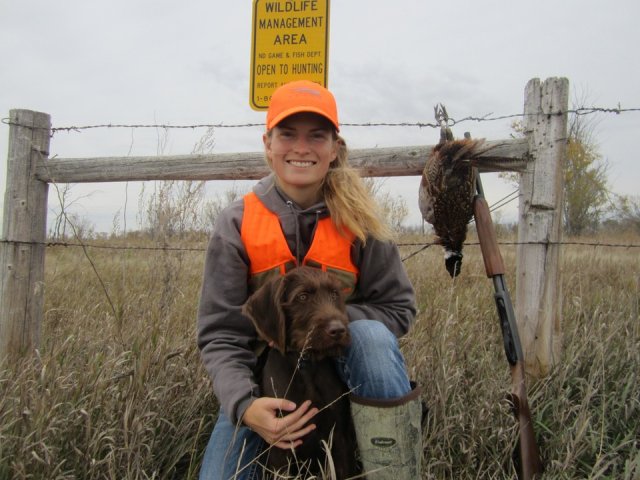 The WON: When did you realize you wanted to work in the outdoor industry?
Cayla Bendel: I was always a hard-working student and enjoyed learning about almost every subject, but I was also an avid outdoorswoman and when it came time to look for colleges, I couldn't see how going into any other career would make sense for me. In the field of natural resources, we get to use science, math, history and probably most of all, communication.
The WON: Did you do any internships or other jobs along the way to this job?
Cayla Bendel: Yes! Internships and volunteer time are very important in this career field. Fortunately, the University of Minnesota Crookston required at least 1 internship, but strongly encouraged working for or volunteering for natural resource agencies in the summer. I spent 1 summer as an intern with my local Soil and Water Conservation District through a program with the Conservation Corps, 1 enrolled in a University of Notre Dame Environmental Research program and 1 as a trip leader at Wolf Ridge Environmental Learning Center.
The WON: What's your history with hunting?
Cayla Bendel: I grew up in an outdoors family. Almost all our weekends and vacations consisted of some sort of hiking, camping, fishing, and hunting. I was hooked on fishing by the age of 4, but I know that hunting took me a little longer. I was introduced to it first in the ruffed grouse woods of northern Minnesota, but birds were few and I struggled with the idea of taking a life and of shooting a firearm. But an opportunity in high school to archery deer hunt some private land – through a stewardship program – opened my eyes and changed my perspective on hunting. After adopting bow hunting, I was immersed in all types of hunting while in college and continue to seek new species in new places. I could never pick just 1 type of hunting; rather, I've fallen in love with the intense experiences it consistently provides me in the most beautiful places with some of the best people (and dogs) I know.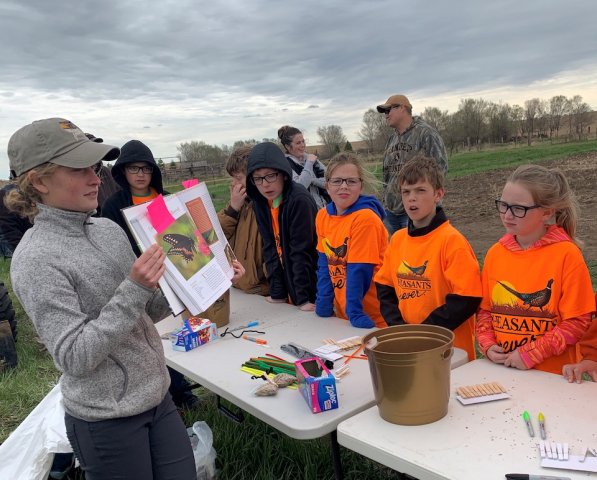 The WON: When girls ask how they can get into the same field that you're in, what advice do you give them?
Cayla Bendel: I guess – don't be afraid. Jump into the classes, experiences and opportunities full force. We are lucky to be a part of a generation where it's starting to be more common for women to enter this field and I'm so thankful for those who carved a path before me. Don't feel self-conscious at times when you are outnumbered and be confident in your skills, knowledge and passion while remaining humble enough to still ask questions.
The WON: What's your favorite pheasant recipe?
Cayla Bendel: Pheasant tortilla soup!
The WON: Anything else?
Cayla Bendel: This is truly the most rewarding career path. I know it sounds cheesy, but when I shut down my computer for the day to go for a walk with my dog or sneak out early to head to my deer stand, I know that whatever work I put in that day is contributing to my ability to do those things and for future generations to enjoy those places and experiences, too.
Follow North Dakota Pheasants Forever on Instagram.
Read about other North Dakota team members, too.
About Barbara Baird

Publisher/Editor Barbara Baird is a freelance writer in hunting, shooting and outdoor markets. Her bylines are found at several top hunting and shooting publications. She also is a travel writer, and you can follow her at https://www.ozarkian.com. View all posts by Barbara Baird →