Meet the ND Pheasants Forever Team: Emily Spolyar
For our second profile in the 5-part series on the North Dakota Pheasants Forever team, we're delighted to introduce you to Emily Spolyar, and we think her advice on learning to hunt and getting your fingernails dirty is spot on. We also are impressed that she learned to hunt from her 4-legged friend.

The WON: What is your job title with Pheasants Forever?
Emily Spolyar: Precision Ag and Conservation Specialist.
The WON: What type of training did you need for this job?
Emily Spolyar: My job requires a combination of an agricultural background and a passion for wildlife conservation. I have a bachelor's degree in ag business, and I had worked various jobs in agriculture that helped prepare me for this position.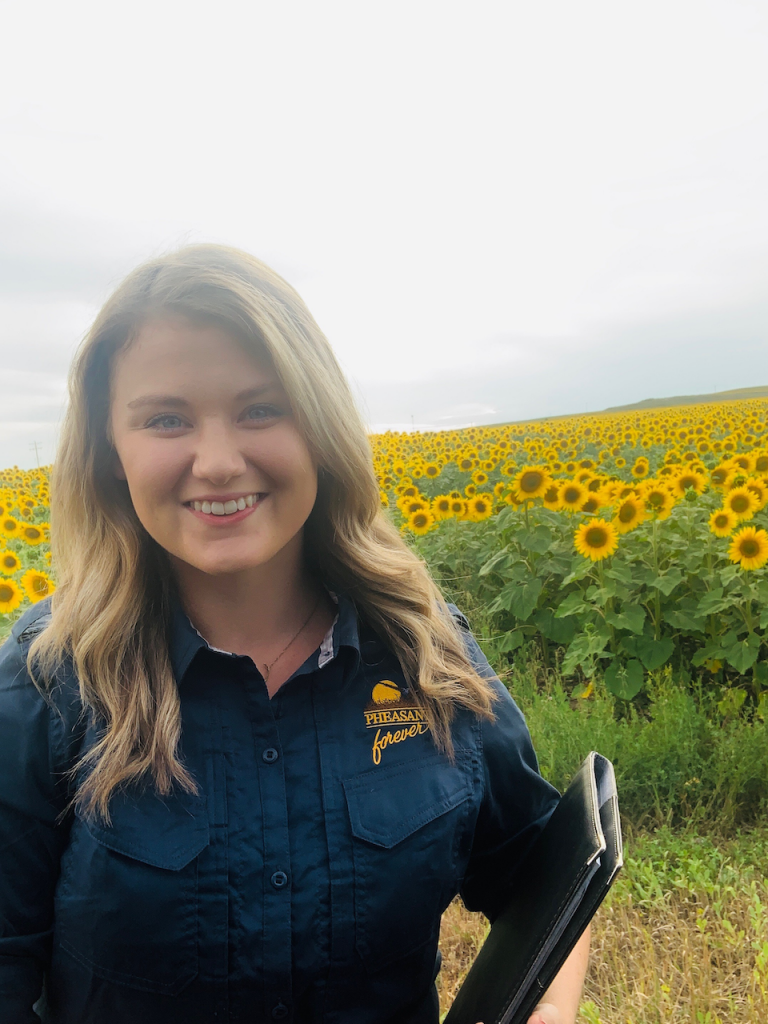 The WON: Location of job?
Emily Spolyar: Southwest North Dakota.
The WON: If you had to break down your job into percentages, how would that look?
Emily Spolyar:
30% developing new relationships with local landowners and farmers and maintaining existing relationships
20% farm data analysis/land program recommendations
20% communicating with industry professionals and partners
20% education and outreach
10% research and professional development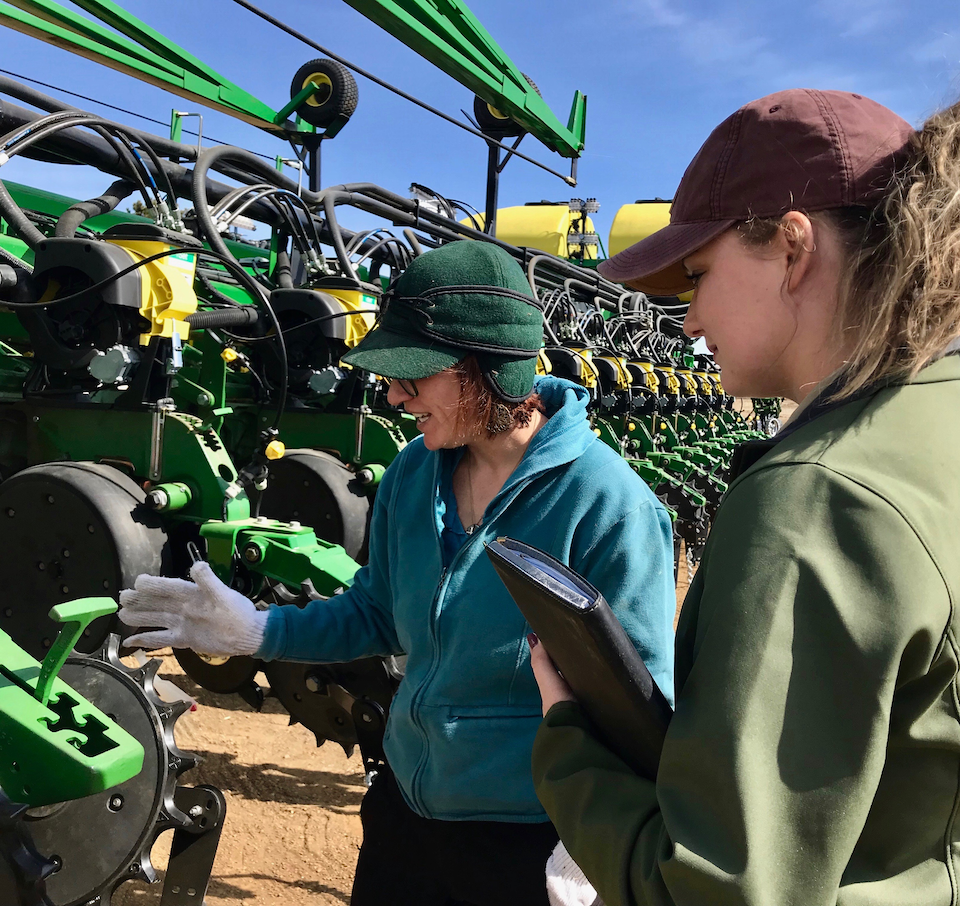 The WON: When did you realize you wanted to work in the outdoor industry?
Emily Spolyar: I've always been passionate about the outdoors, but wasn't aware of the various career opportunities in the industry until I was already in college, set on another career path. When I realized Pheasants Forever had employees across the country, I decided that's where I wanted to be working. I just didn't know how I was going to connect my ag business degree to wildlife conservation until I found the position I have now.
The WON: Did you do any internships or other jobs along the way to this job?
Emily Spolyar: I interned at an ag retail company, which led to a full-time position as a crop consultant. That was the biggest stepping-stone in getting to the position I have now because it gave me a deeper look at the economic and agronomic decisions that are made on farms. Throughout high school and college, I also volunteered with local Pheasants Forever chapters. Those experiences helped me get an understanding of the organization's mission and the people involved. Beyond that, I had worked various farm jobs, including milking cows, raising pigs and de-tasseling corn. While these weren't the most glamorous jobs, they've been invaluable in helping me develop working relationships with farmers. They appreciate someone who isn't afraid to get their hands dirty and who has a deeper understanding of the challenges they face.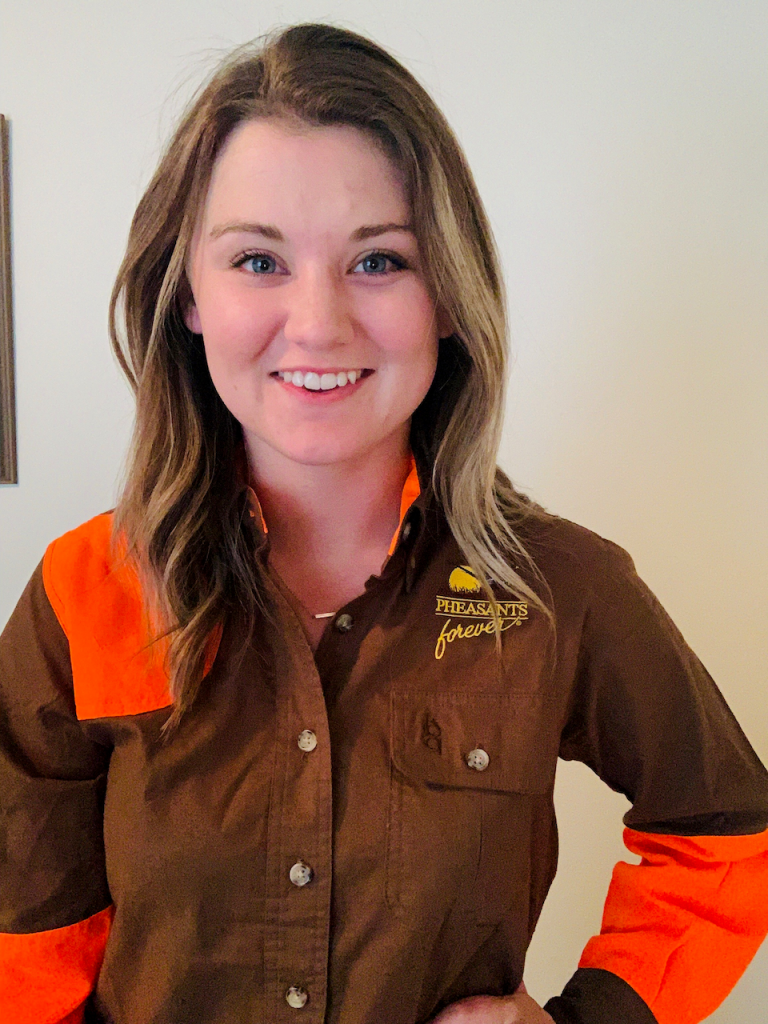 The WON: What's your history with hunting?
Emily Spolyar: I was always interested in hunting, but didn't come from a hunting family. It wasn't until I was 15, after getting an English setter puppy, that I was really able to explore that interest. It was extremely empowering to realize that I didn't need to wait for someone to take me hunting because I could learn as much from hunting with my dog as I could from any person. As my confidence grew, I branched out into other areas of hunting, and it's now the main focus of both my professional and personal life.
The WON: When girls ask how they can get into the same field that you're in, what advice do you give them?
Emily Spolyar: What's unique about this field is that people aren't just in it for a paycheck. They live and breathe what they do both on and off the clock. People who are that passionate about what they're doing are almost always willing to help someone gain education and experience. Reach out to those people, learn everything you can from them, take advantage of every opportunity, and don't let a lack of experience hold you back!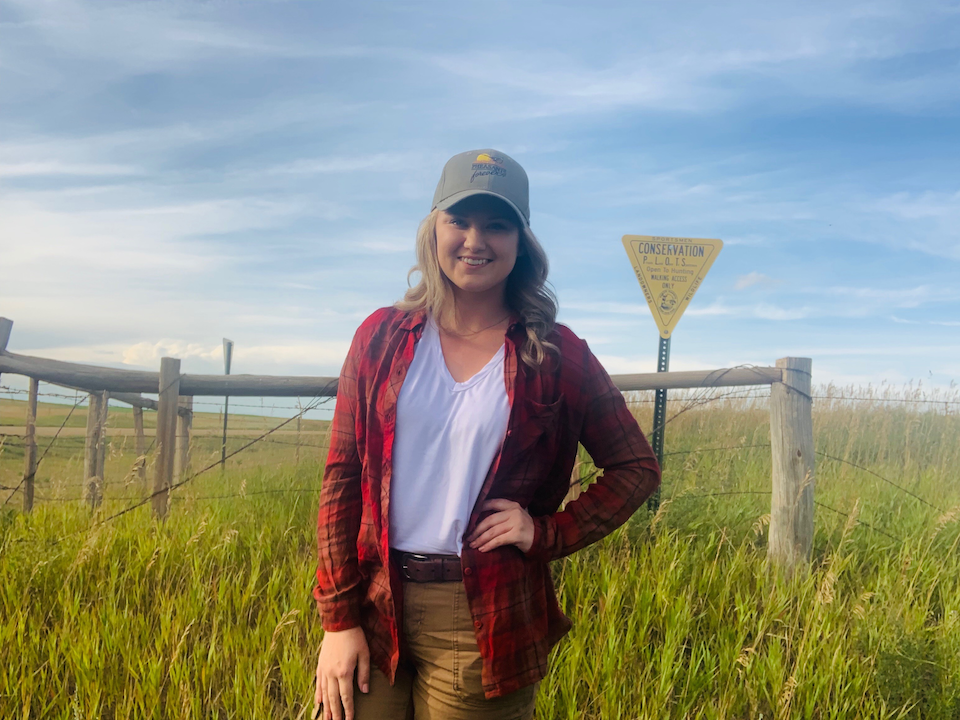 The WON: What's your favorite pheasant recipe?
I think sometimes people get too intimidated by knowing how to prepare wild game. I usually treat pheasant just like I do chicken. My favorite recipe so far has been white chili with pheasant.
The WON: Anything else?
Emily Spolyar: Build as many relationships in the outdoor community as you can. Some of the best friendships I have started by reaching out to someone just asking them to share their knowledge and experience. If someone offers to take you hunting or fishing or to try something new in the outdoors, do it! Ask them questions, then listen and absorb all you can.
Follow North Dakota Pheasants Forever on Instagram.
About Barbara Baird

Publisher/Editor Barbara Baird is a freelance writer in hunting, shooting and outdoor markets. Her bylines are found at several top hunting and shooting publications. She also is a travel writer, and you can follow her at https://www.ozarkian.com. View all posts by Barbara Baird →