A Girl & A Gun Digital Training Conference: Success
AUSTIN TX — A Girl & A Gun Women's Shooting League (AG & AG) hosted its 8th Annual National Training Conference Presented by SIG SAUER this past week through a digital platform. The event, Elevate 2020, comprised 79 on-demand training sessions featuring the nation's top firearms educators, 33 livestreamed training sessions, and digital training conference features for social interaction among participants.
"With the COVID-19 orders, we were able to leverage our technology in innovative ways to deliver quality training to our Conference participants," says Robyn Sandoval, Executive Director of AG & AG. "Our talented team deployed the new Conference platform in just three weeks from wireframe design to event launch. It was a success, not only from digital and training standpoints, but in creating the camaraderie and excitement that are signature of A Girl & A Gun events."
Registrations included 373 attendees from 39 states representing 92 different AG & AG chapters. Training sessions were presented by 46 of the nation's best instructors on topics ranging from pistol skills for defense and competition to precision rifle, archery, sporting clays, first aid, alternate weapons, legal topics, survival skills, gunsmithing, and more. Livestreamed sessions averaged 150-175 participants, who were asking questions and interacting with the instructors, and then the sessions were recorded and posted to the platform where they could be viewed on-demand by other attendees.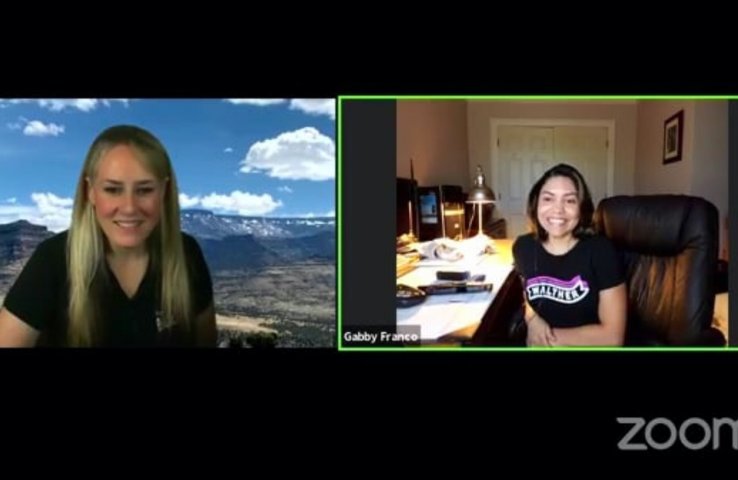 Prizes were donated by 52 corporate sponsors, including SIG SAUER, CZ-USA, RUGER, USCCA, and Stag Arms. More than 49 firearms were given by random draw to Conference participants, including a SIG SAUER P229 laser engraved with the Elevate logo by C4 Precision. Sponsors were highlighted in photos and videos throughout the Conference. More than 335 swag bags were mailed out to attendees' homes.
The 9th Annual Conference will take place at Cameo Shooting and Education Complex near Grand Junction, CO, from April 29 – May 2, 2021. VIP Registration opens June 1st and General Registration opens September 1st at AGirlandAGun.org/conference.
About A Girl & A Gun
A Girl & A Gun (AG & AG) is a membership organization whose events have been successful stepping stones for thousands of women into the shooting community and fostered their love of shooting with caring and qualified instructors to coach them. AG & AG breaks barriers for women and girls in the area of self-defense and in pistol, rifle, and shotgun shooting sports by welcoming beginners to learn the basics of safe and accurate shooting and providing experienced shooters with advanced-level opportunities. The club has members in 49 states and hosts recurring Girl's Nights Out at more than 200 ranges throughout the nation.
About The WON

The Women's Outdoor News, aka The WON, features news, reviews and stories about women who are shooting, hunting, fishing and actively engaging in outdoor adventure. This publication is for women, by women. View all posts by The WON →