Incorporating STEM and Nature: Outdoor Challenge Cards
Continuing this week with our recent educational craft theme, I present The WON's very own Outdoor Challenge Cards. This is a new trend in the educational field, as evidenced by all of the related pins on Pinterest. I love the idea of adding an outdoor-spin on this concept.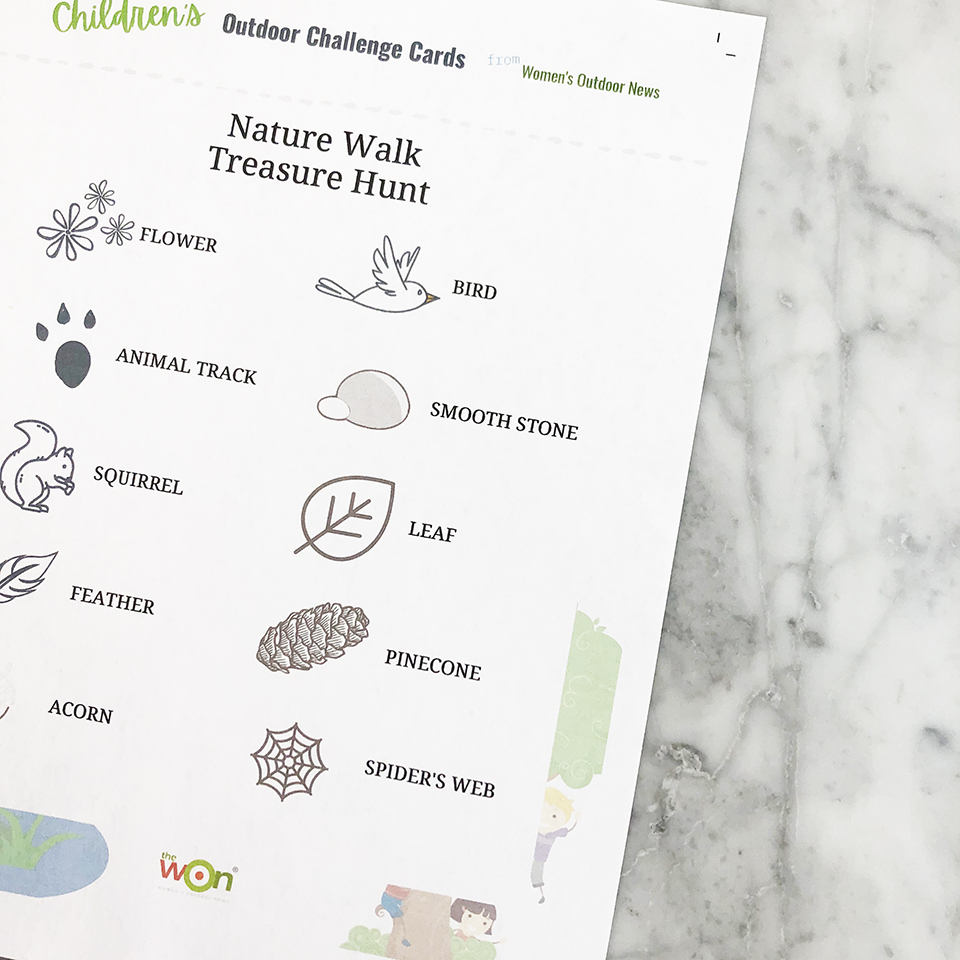 Challenge Cards are a colorful way to incorporate activity and movement into education. Especially for young children, who need at least 60 minutes of exercise a day, this is a great method to get them up and moving while they hunt for and complete various challenges outside. And, providing activities that stimulate children's imaginations, while engaging them in nature, is a fantastic method for them to burn off energy!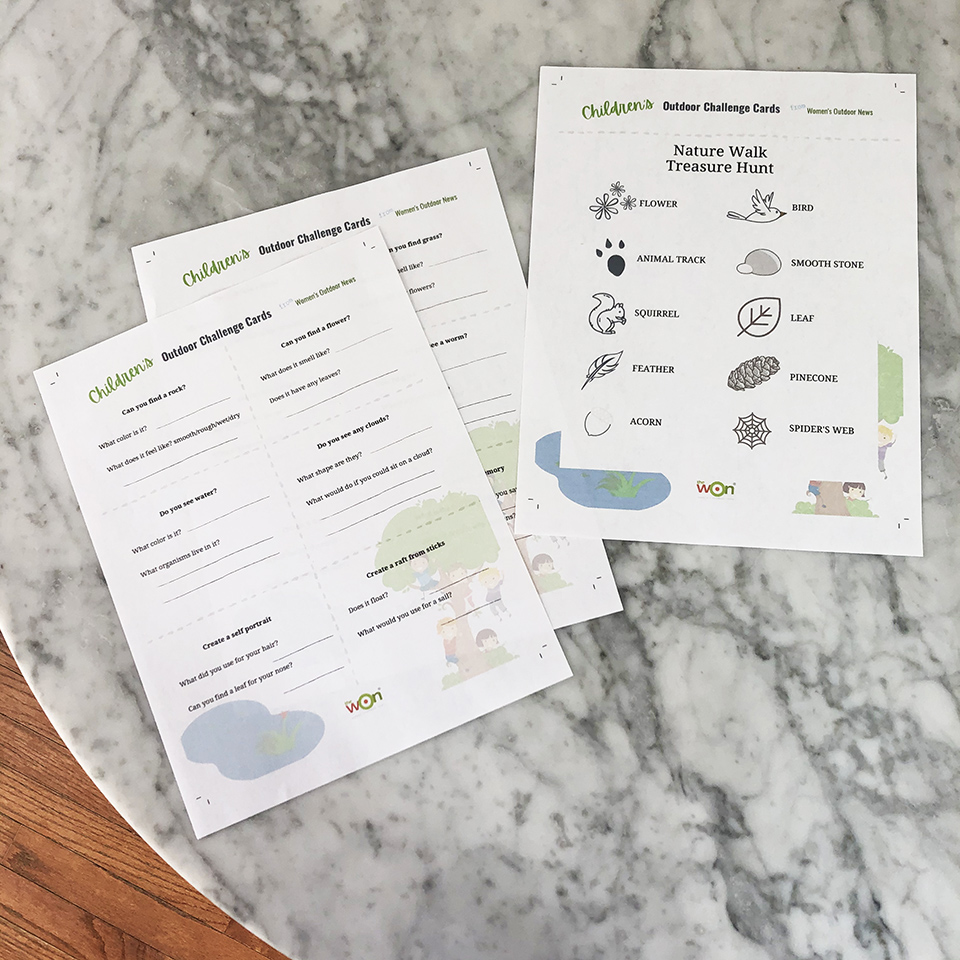 Outdoor Challenge Cards & STEM
STEM is the acronym for the fields of science, technology, engineering and math. These fields have become a recent focus in young education, because too few adults are pursuing careers in this area to keep up with employment demands.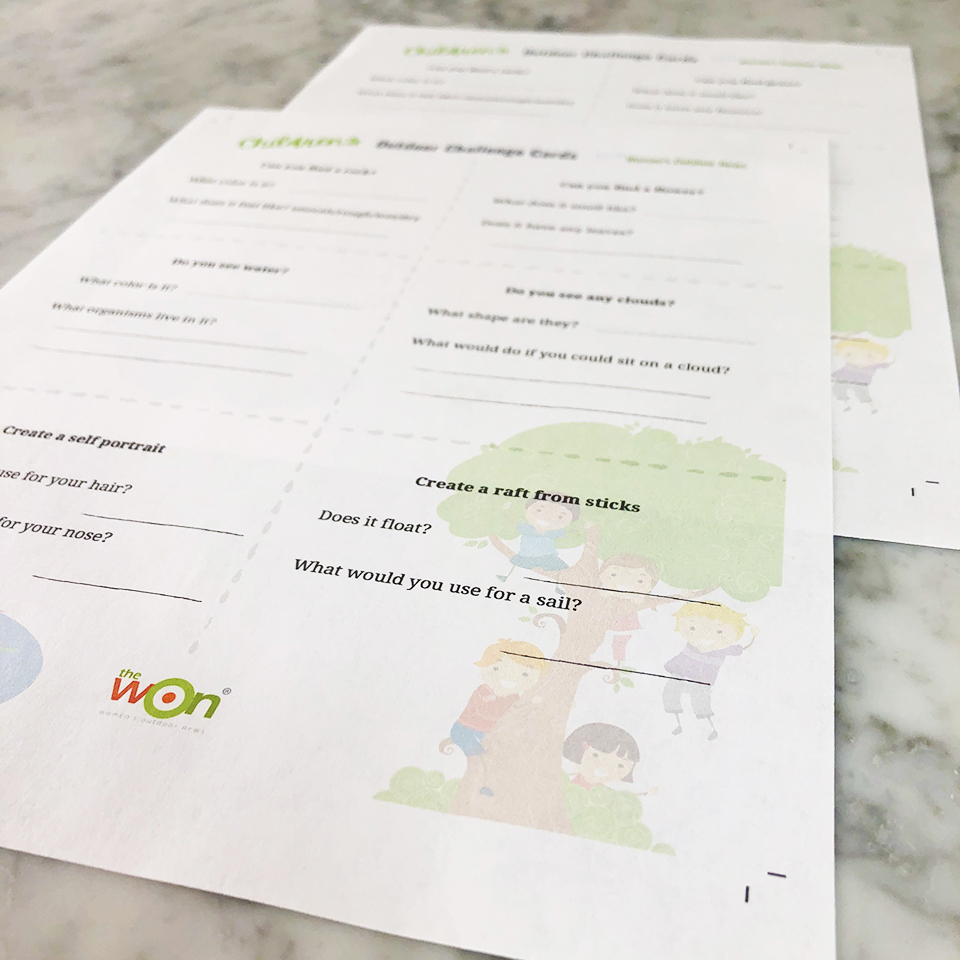 I found the Challenge Cards from Little Bins for Little Hands, and think their incorporation of STEM into this, and many other activities, is fantastic. They outline the STEM process for this challenge, specifically, as having 6 steps. I'll outline those steps, below:
1 Observe – What is the problem or task?
2 Collect – What information do I need in order to solve the task at hand?
3 Imagine – How can I solve this problem?
4 Plan – What materials do I need?
5 Create – Now for the fun part – time to test out the plan!
6 Improve – Reflect on the success of my outcome
Outdoor Challenge Cards: Free Download
Click here to download and print our version of Outdoor Challenge Cards. The PDF is completely free! We hope that when you complete these fun activities with your kids, you'll tag us in your social posts using the hashtag #WONphoto. Happy hunting!
About Jackie Richardson

Jackie Baird Richardson is an interior designer, editor at The WON and avid junker. Watch for her design tips and occasional crafting ideas, bringing the outdoors indoors. View all posts by Jackie Richardson →