Illuminating Women's Histories Through Storytelling in National Parks
The following blog is an excerpt from, "Illuminating Women's Histories: Amplifying Women's Voices through Expanded Storytelling in National Parks" by the National Parks Foundation.
Every national park has a connection to women. This resounding affirmation is the driving force behind the Women in Parks initiative that focuses on amplifying women's voices and sharing how their stories are intertwined with national parks across the country. The National Park Foundation is helping unearth these stories by funding projects that connect people to women's history through physical and digital park exhibits, guided walks, and online content. Internships are a great way to introduce youth to potential careers in the National Park Service and expand storytelling efforts. Let us introduce you to two interns supported by NPF's Women in Parks initiative.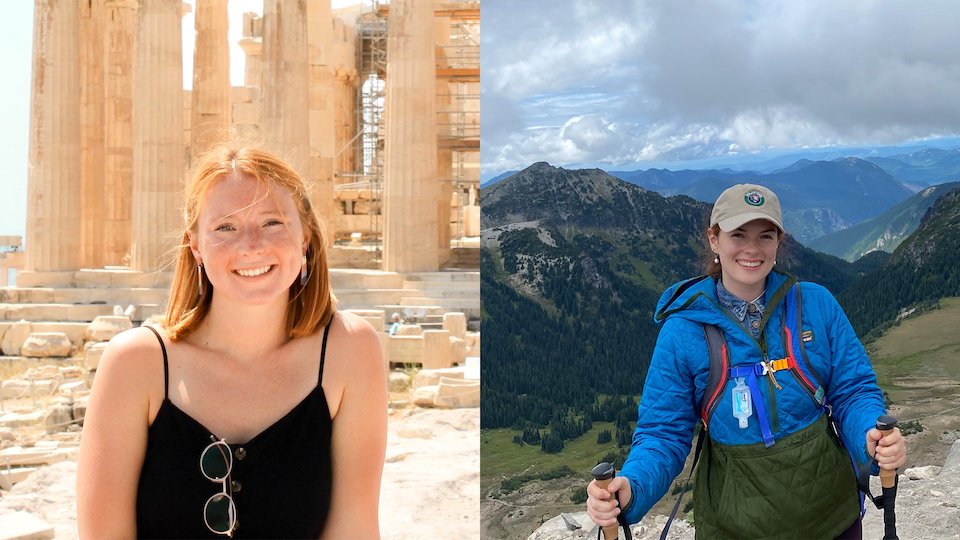 Meet McKenzie Hitchcock, history intern at Harpers Ferry Center for Media Services, who is creating an online exhibit that explores themes of equality in the workforce alongside the evolution of NPS uniforms for women during the 1900s.
Meet Dorien Scheets, historical research intern at Tumacácori National Historical Park, who is creating a guided walking tour that will examine the influence of indigenous women who lived in Tumacácori Missions during the Spanish Colonial era, and how they contributed to the culture of the Mexican, Tohono O'odham, and Yaqui* communities that exist today.
The interns' projects will result in new online visitor resources, including a virtual exhibit and guided walking tour, that explore a new angle of a lesser-known herstory.
Piecing Together Tumaćacori Mission History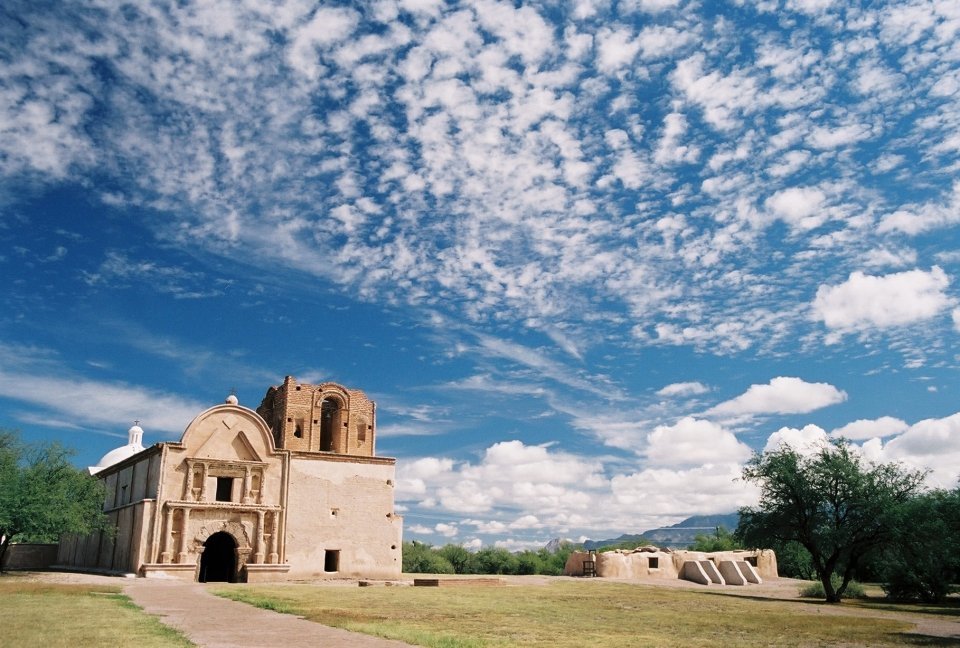 What does it mean to delve into archival materials and help NPS expand storytelling? Dorient and McKenzie spend their workdays transported back in time as they explore a treasure trove of archived material, including record books, oral history recordings, and artifacts, all of which have been digitized for safeguarding. Their meticulous examination of primary source material is invaluable when interpreting history through a contemporary lens because they are actually translating history we've never heard before. Firsthand witness accounts allow researchers to piece together history directly from the people who lived it. It is the job of the researcher to dissect these accounts, lift the veil on chauvinistic or ethnocentric-heavy perspectives of that era, and pull out a more balanced interpretation of a historical event or experience.
Continue reading, "Illuminating Women's Histories: Amplifying Women's Voices through Expanded Storytelling in National Parks" from the National Park Blog here.
About The WON

The Women's Outdoor News, aka The WON, features news, reviews and stories about women who are shooting, hunting, fishing and actively engaging in outdoor adventure. This publication is for women, by women. View all posts by The WON →