Prepper Food: 5 Fresh Essentials That Must Be On Your List
Think fast: What food items always seem to be on the shortlist when you head to the grocery store? Chances are, foods with the shortest shelf life will be on that list, e.g. milk, bread, eggs, produce. Foods that will spoil or rot within a couple of weeks are also ones that we depend on for variety and a well-rounded diet, and your prepper food storage is incomplete without it.
During the virus pandemic and quarantine, these foods are on most people's shopping lists again and again and again! Why worry about finding these fresh foods when it's so easy to store versions of them that are shelf-stable?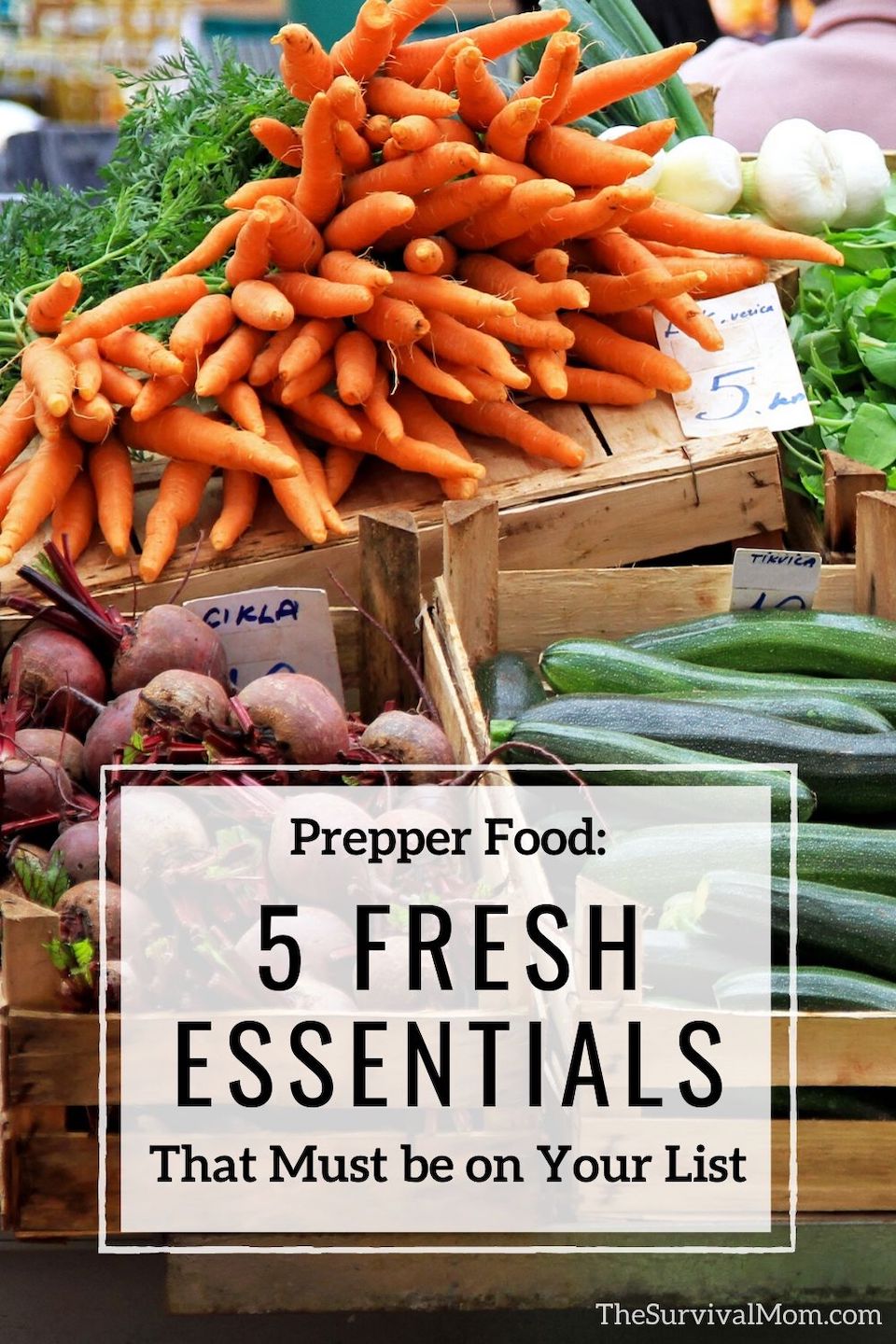 As you build your prepper food storage pantry, it's important to consider how you can keep these fresh foods in storage, long-term so you have the benefits of their nutrients, the variety that adds to your meals, and can avoid grocery store visits and food shortages.
By the way, even if you're brand new to prepping and are looking for a place to start, you can still begin with the foods listed here as a solid foundation to your food storage.
First, what is a food prepper?
In a world of fast-food and restaurant take-out, most people rarely give much thought to having a well-rounded food pantry — one stored with enough extra food to last a month or more. Instead, we're trained to run to the grocery store sometimes several times each week.
The downside to this haphazard, by-the-seat-of-your-pants lifestyle is that when a real emergency happens, anything from a job loss to a power outage, you could face empty store shelves and escalating prices.
A food prepper, on the other hand, adds a few items to their grocery list on a regular basis and gradually begins building a pantry filled with foods already familiar to his or her family and does it on a budget. Learning about which foods to store, which foods to not store, and commonly held beliefs that turn out to be food storage myths will all help you stock up the smart way and avoid wasting money on these purchases.
Continue reading, Prepper Food: 5 Fresh Essentials That Must Be On Your List from The Survival Mom here.
About The WON

The Women's Outdoor News, aka The WON, features news, reviews and stories about women who are shooting, hunting, fishing and actively engaging in outdoor adventure. This publication is for women, by women. View all posts by The WON →