Historical Docudrama Series Wild West Chronicles on INSP
General-entertainment network INSP, the leader in Western & Western-adjacent programming, has set the premiere date for Wild West Chronicles. The unique historical docudrama series, based on true stories of the old west, will premiere on Sunday, April 11th at 5:30PM ET. Craig Miller, VP of Original Unscripted Programming and Development for INSP, made the announcement.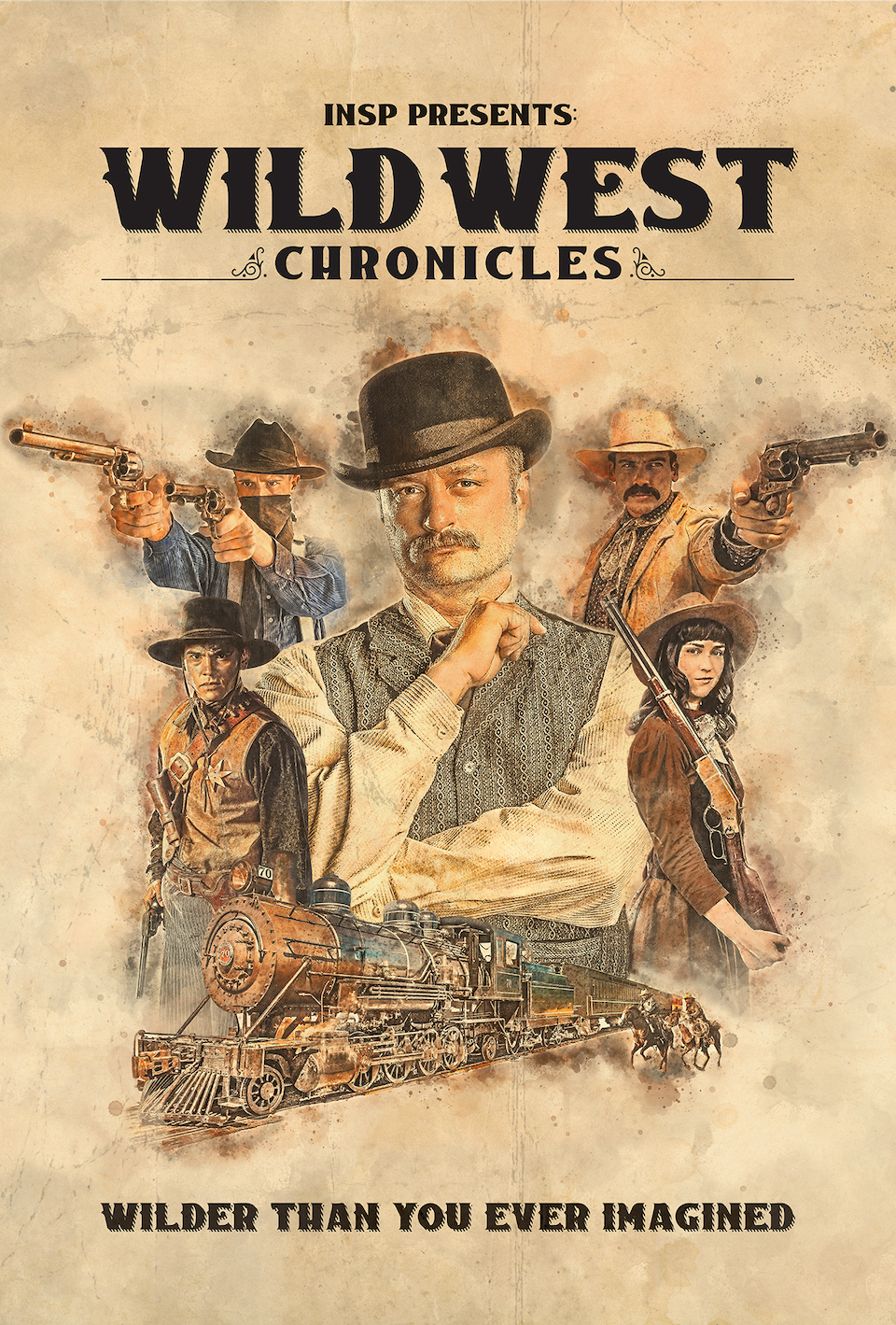 Wild West Chronicles is a unique twist on the historical docudrama," said Miller. "We didn't want to do a typical docudrama with a bunch of talking-head experts, so we built a concept around a newspaper reporter who travels the frontier during the late 1800s to uncover the truth behind the wildest tales of the West. As he chases down stories, viewers meet notorious criminals, courageous lawmen, and everyday heroes of the Old West. With a diverse group of characters featured in the series, there is sure to be someone there for everyone to love or loathe, or both."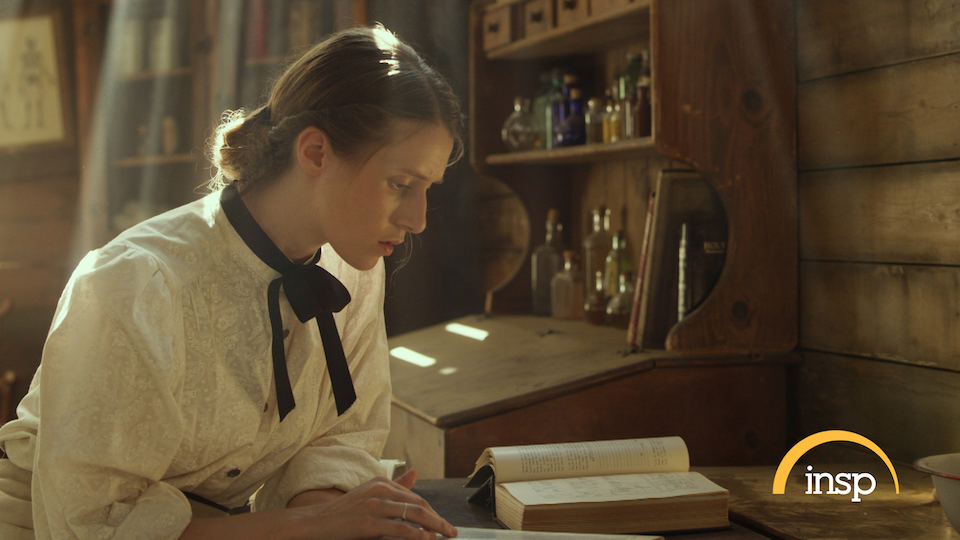 The anthology series follows the legendary Bat Masterson, once a formidable gunslinger and lawman, after he trades his sheriff's badge for a pen and becomes a newspaper reporter. In each episode, Masterson tracks down eyewitnesses who share their vivid memories of Wild Bill Hickok, Stagecoach Mary, Butch Cassidy, Bass Reeves, and other remarkable characters of the Old West. As they tell their stories, a bygone age of hardship and lawlessness is brought to life when fearless lawmen rode tall in the saddle and vicious criminals fought to escape justice.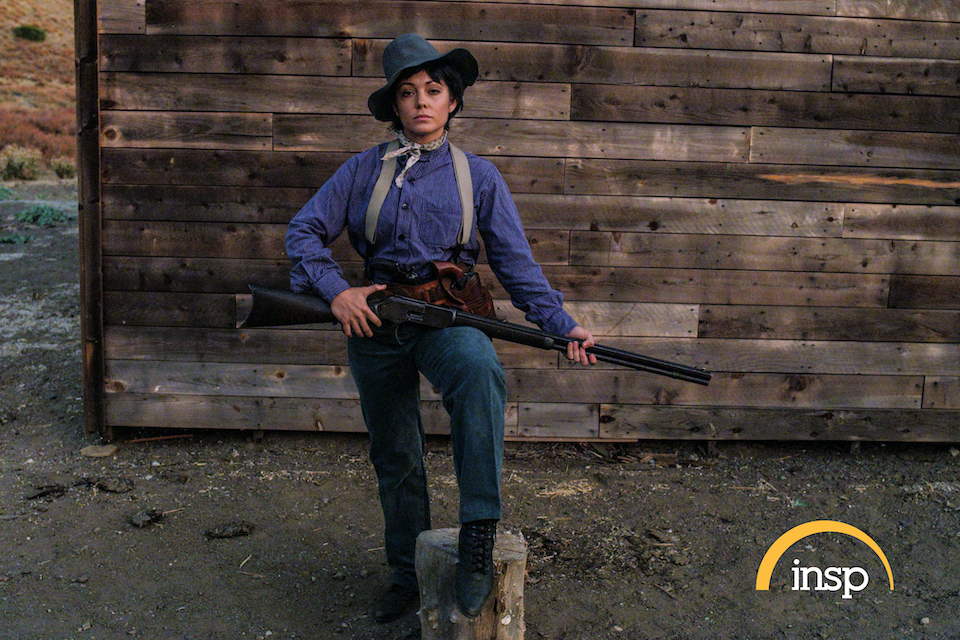 The 15 episodes of Wild West Chronicles will air on INSP starting on Sunday, April 11th at 5:30PM ET
About INSP
INSP is available nationwide to more than 70M households via Dish Network (channel 259), DirecTV (channel 364), Verizon FiOS (channel 286), AT&T U-verse (channel 564) and more than 2,800 cable systems. Click here to find INSP in your area. INSP provides a trusted viewing experience with a lineup of exclusive and original series, timeless Westerns, action-filled dramas, and films focused on adventure and heroic characters.
About MorningStar Entertainment
Gary Tarpinian and Paninee Theeranuntawat created MorningStar Entertainment with the goal of producing high-quality Television Programing. Over the past 20 years, this Emmy Award winning Production Company has produced hundreds of hours of great Television Series and Specials for such esteemed US networks as Discovery, National Geographic, History, The CW Network, PBS, A&E, TLC, Lifetime, Travel, ESPN, Discovery Science, and many others. They have also worked with or had their programs air on such respected international networks as Channel 5 UK, RTL Germany, RAI-Italy, France 5, Antena 3 – Spain, the Australian Broadcasting Company and many others. Among MorningStar's best known programs include the hit series I Survived!, Deadliest Warrior, Manhunters: Fugitive Task Force and Mysteries Decoded.
About The WON

The Women's Outdoor News, aka The WON, features news, reviews and stories about women who are shooting, hunting, fishing and actively engaging in outdoor adventure. This publication is for women, by women. View all posts by The WON →