Pebble Art: A Quick and Easy Father's Day Gift
This week's craft is an art project in honor of the upcoming holiday: Father's Day. It is a quick and easy project that can be completed by most ages of kiddos (some supervision/assistance required with the younger tots, since we'll use a hot glue gun). I came across this listing at Etsy, which I used as the inspiration for this pebble art activity.
Keep reading for the simple step-by-step instructions to make these fun pieces of art. They can be tailored to each dad's personality and favorite outdoor hobby. The example father I used for this post is one who loves to fish, but I also plan to make one for a motorcycle-riding dad and a man who loves to use his chainsaw. Grab some pebbles and let your creativity (and the hot glue) flow!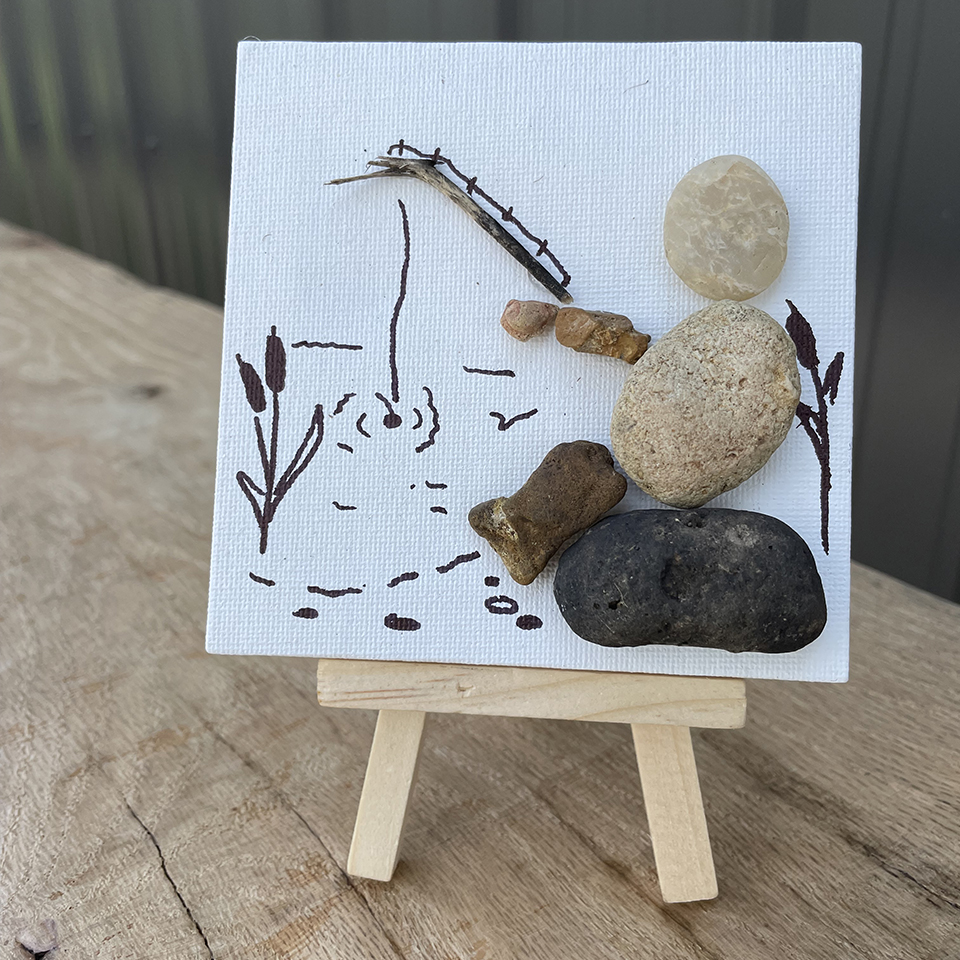 How to Make Pebble Art
Here are the simple instructions to make this loveable keepsake.
Pebble Art Materials List
Assorted pebbles and twigs
Hot glue gun
Wooden easel (one per canvas)
Stretched canvas (I used 4-inch x 4-inch)
Fine tipped permanent marker
Pebble Art Instructions
1 First, collect various pebbles, stones and twigs. I snuck out during my kids' afternoon naptime, and searched that backyard within the extents of the baby monitors. I was able to find a great selection of rocks, pebbles and sticks.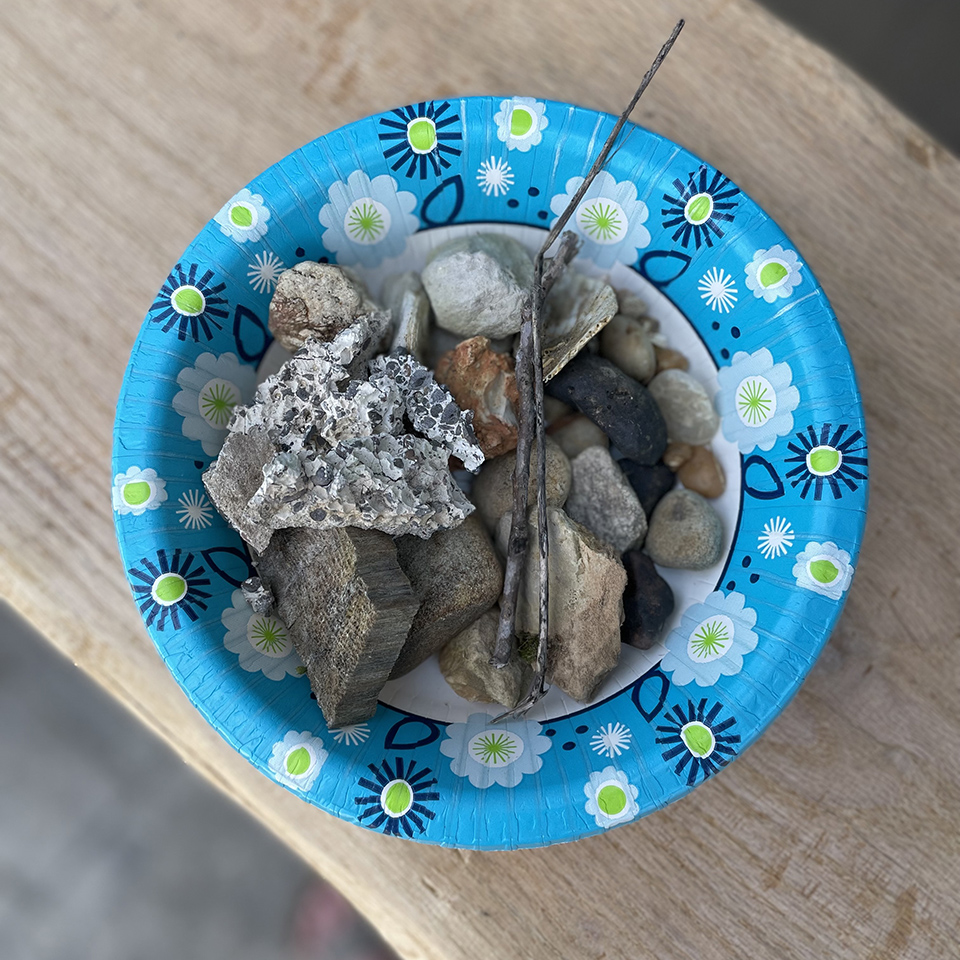 2 Begin to layout your materials on your canvas. While you play with the position of the stones and twigs, plug in your glue gun to begin warming it up. After placing my pebbles in a fashion to create a "man" sitting on a rock at the edge of a pond, I realized I needed a different shape of stone to complete the figure.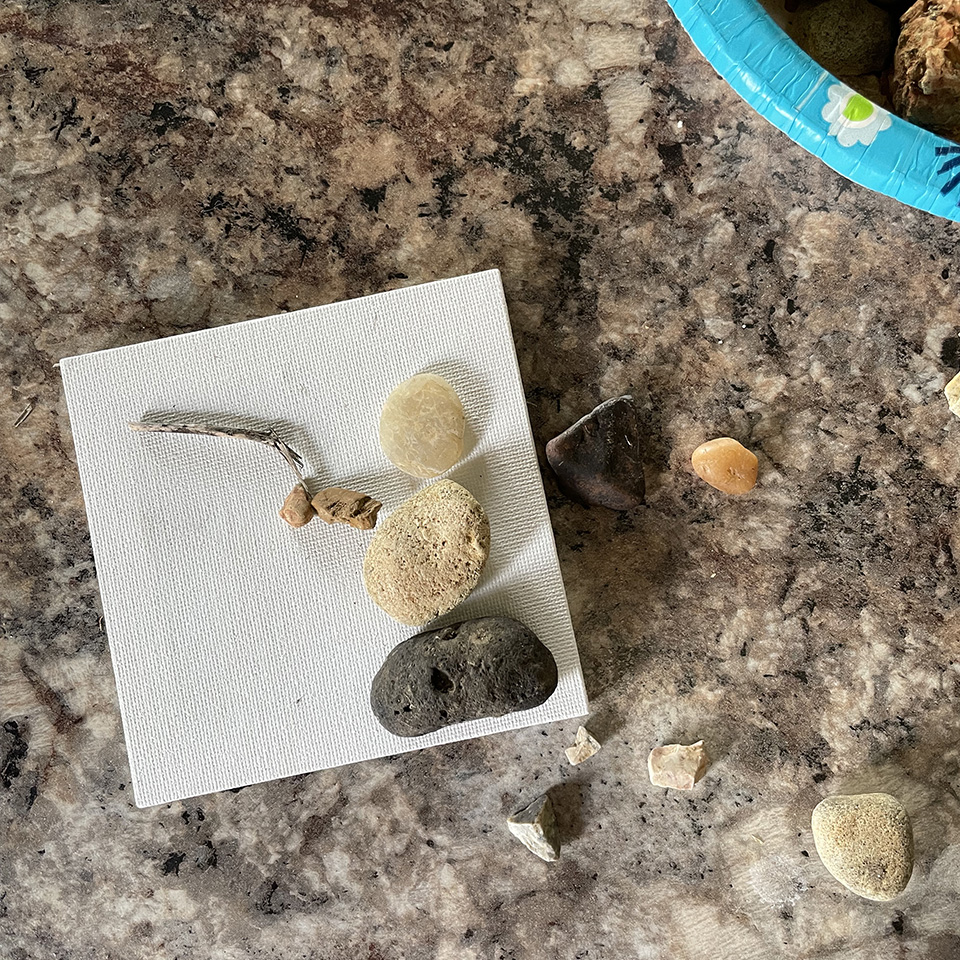 Back outside I went, baby monitors clipped to each pocket. It didn't take me long to track down the perfect pebble – it even looked like a boot.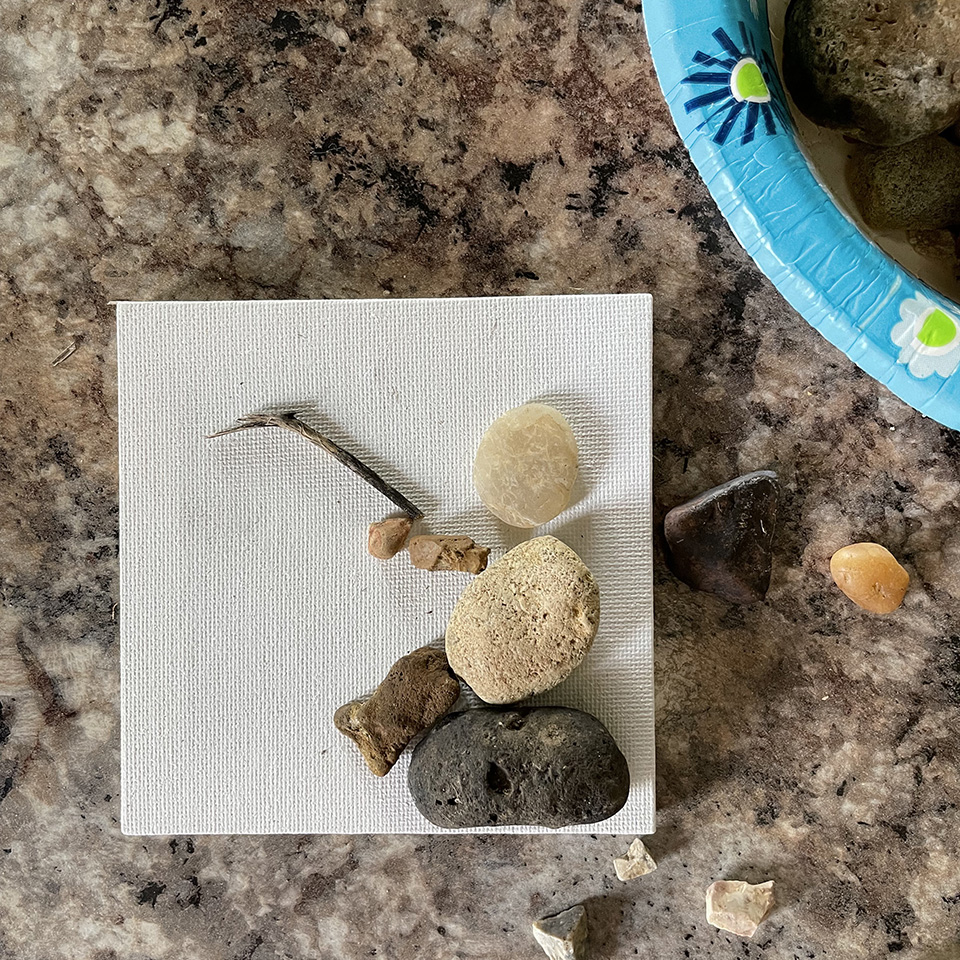 3 When you are satisfied with the placement of all materials, carefully tack each component to the canvas with a dab of hot glue. Remember, a little bit goes a long way. The less glue you use, the less glue strings you'll have to clean up at the end of the project.
4 Using your fine-tipped permanent marker, sketch in any details on the canvas that you'd like to see. I debated adding a straw hat, but decided against it since the recipient rarely wears anything but a baseball hat.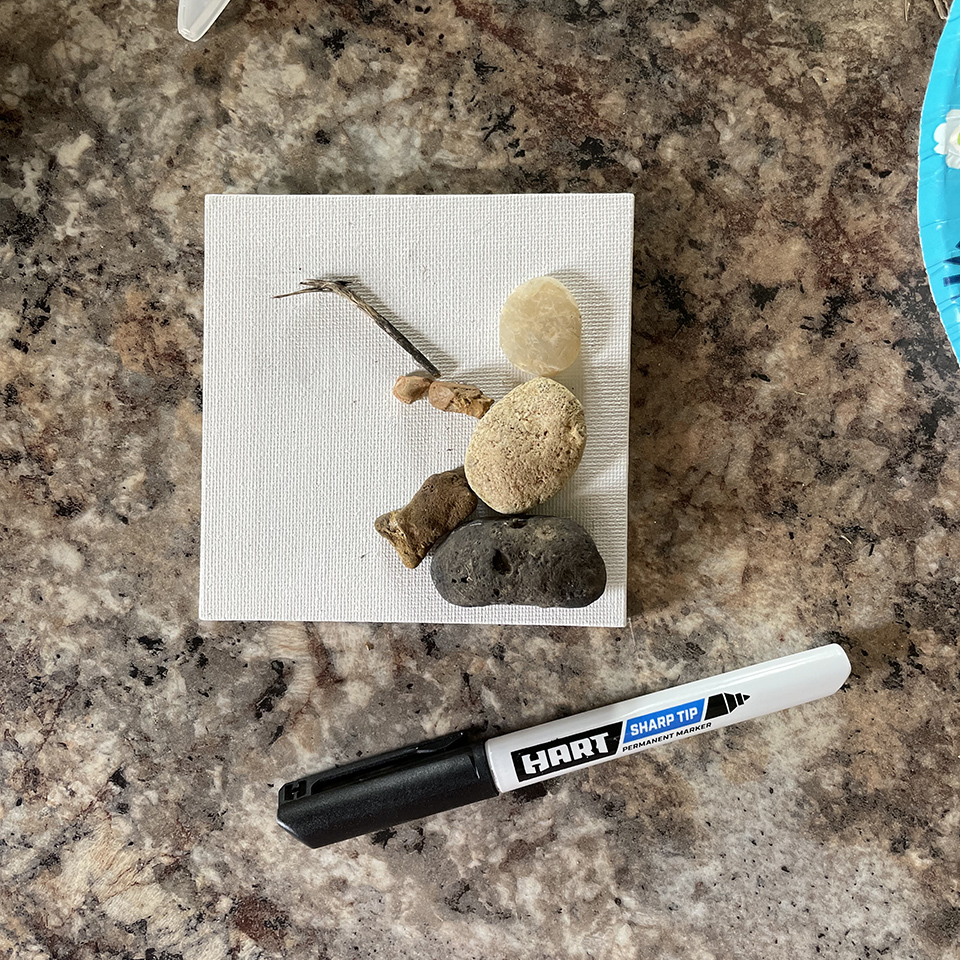 All done! Be sure to photograph your creations and tag us when you post the masterpieces on your social media accounts (#WONphoto). Happy Father's Day!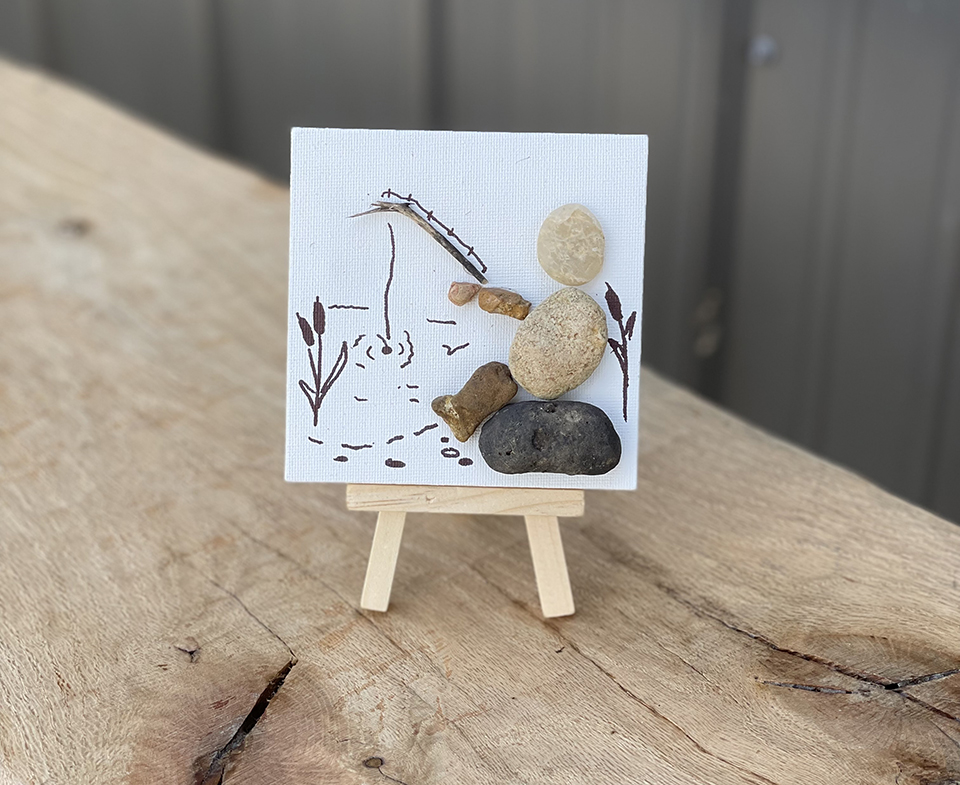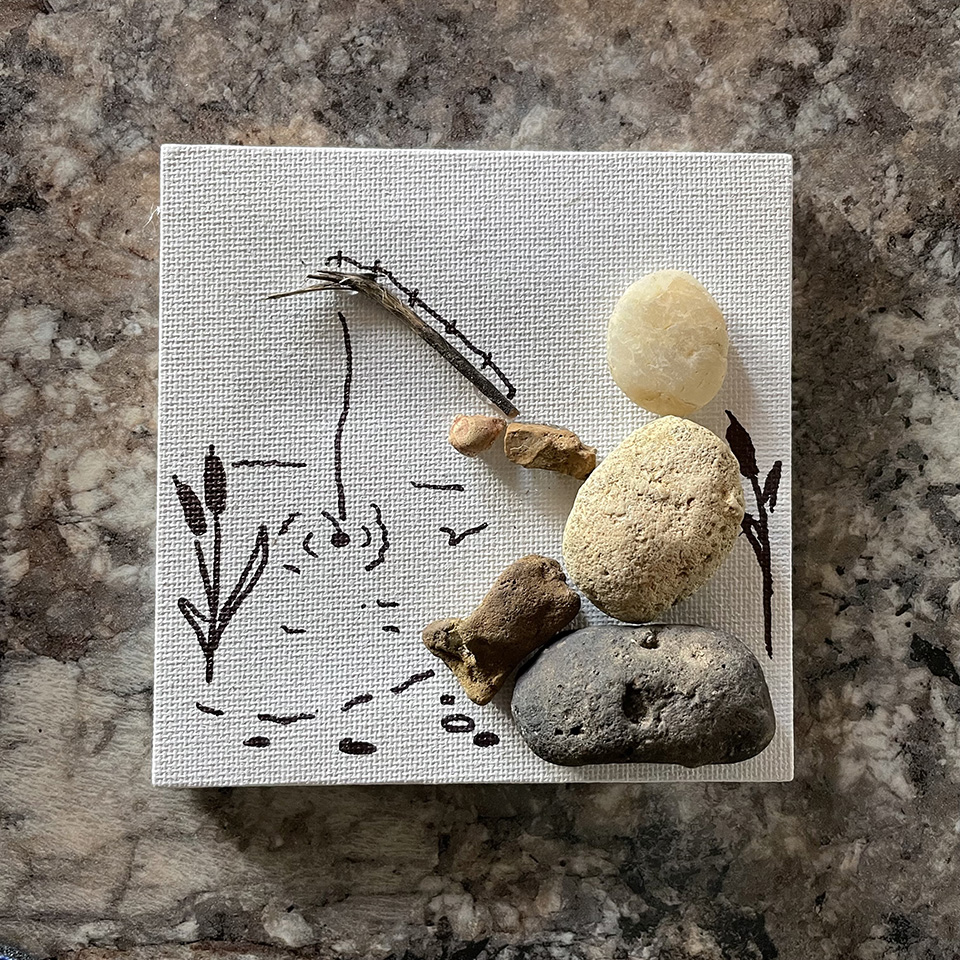 About Jackie Richardson

Jackie Baird Richardson is an interior designer, editor at The WON and avid junker. Watch for her design tips and occasional crafting ideas, bringing the outdoors indoors. View all posts by Jackie Richardson →