The 'New Normal' for Boaters in Hurricane Country
SPRINGFIELD, Va., May 10, 2021 – It's a double whammy for coastal boat owners this Atlantic hurricane season, which begins June 1 and runs through November 30. Not only are more storms predicted for the 2021 Atlantic hurricane season, but also the average annual number of storms has increased from 12 to 14 because of updated storm season data.

Boat Owners Association of The United States (BoatUS) is urging boaters to adjust to this new reality for the potential for more frequent storms that can damage, sink, or total their vessels, and offers free help – boat prep videos, downloadable storm preparation guides, checklists and more — at BoatUS.com/Hurricane. Boaters can create their own hurricane plan, watch a video on how to set lines, or review the comprehensive BoatUS Magazine Hurricane Planning Guide to help protect their boats. When a storm approaches, the BoatUS App offers local storm tracking and alerts.
BoatUS says the best way to mitigate damage is to remove your boat from the water when a storm approaches, advice based on nearly four decades of storm catastrophe experience. If that's not possible, get your hurricane plan in place now before the season starts. Talk to your marina or storage facility, and get what you need such as extra docklines and chafe protection. A boater's last backstop is the boat's insurance policy. Ensure that it includes full salvage coverage and offers hurricane haulout coverage to help ease the cost of a storm-related haulout.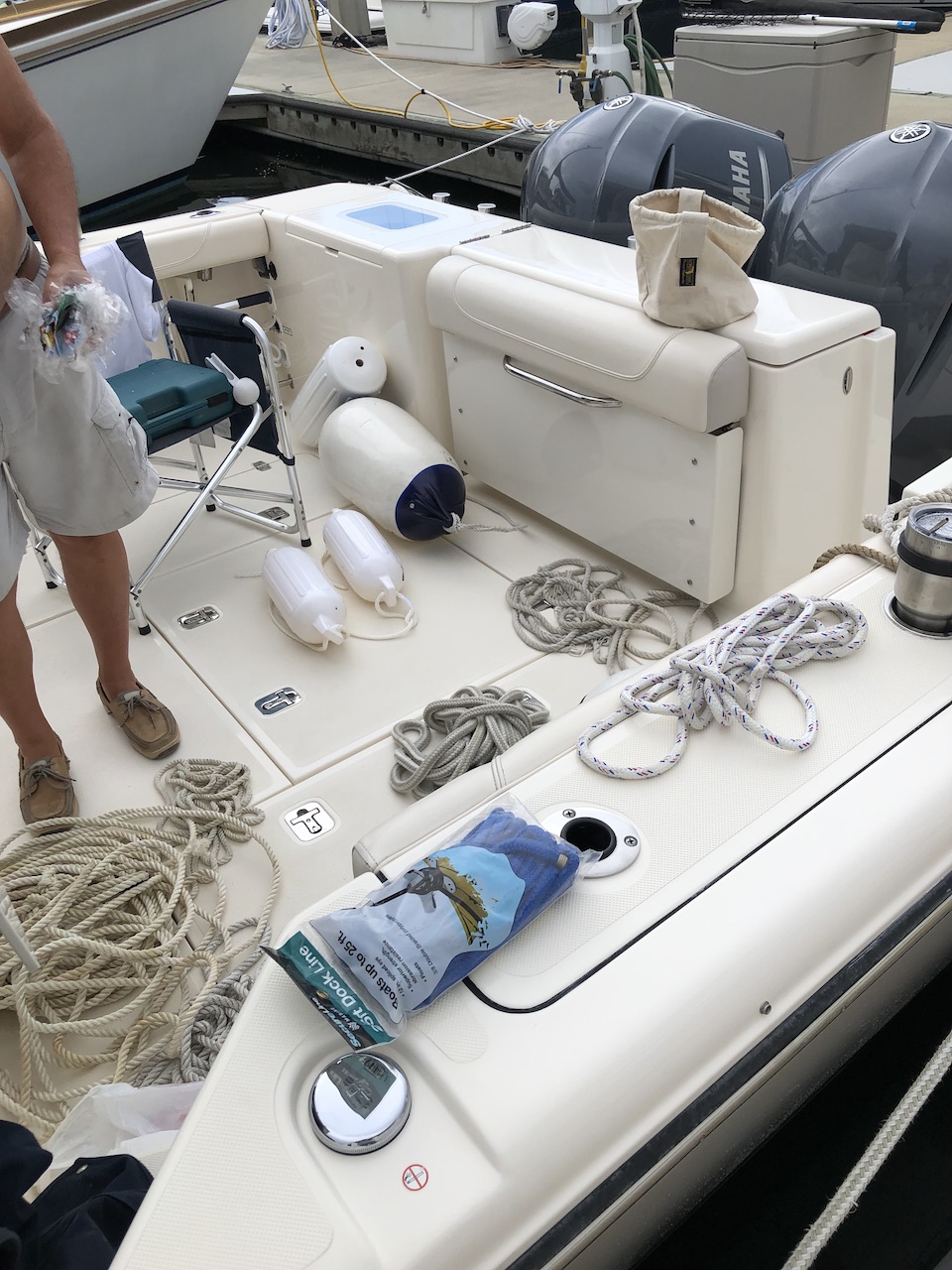 Colorado State University hurricane researchers point to the likely absence of El Niño for their prediction of an above-average 2021 Atlantic hurricane season with 17 named storms. Of those, eight are expected to become hurricanes (Saffir/Simpson category 1, sustained winds of 74 to 95 mph) with four reaching major hurricane strength (Saffir/Simpson category 3-4-5, sustained winds of 111 mph or greater). When El Niño conditions are present, the wind shear it produces disrupts the creation of storms.
Beginning with this year's hurricane season outlook, NOAA's Climate Prediction Center will now use 1991–2020 as the new 30-year period of record for the seasonal average, rather than basing it on the prior 1981–2010 period. This means the annual Atlantic hurricane average seasonal outlook has increased to 14 named storms, while the previous 1981–2010 data averaged 12 named storms a year.
About Boat Owners Association of The United States (BoatUS):
Celebrating more than 50 years, BoatUS is the nation's largest organization of recreational boaters with more than 800,000 members. We are the boat owners' voice on Capitol Hill and fight for their rights. We are The Boat Owners Auto Club and help ensure a roadside trailer breakdown doesn't end a boating or fishing trip before it begins. When boats break down on the water, TowBoatUS brings them safely back to the launch ramp or dock, 24/7. BoatUS offers GEICO boat insurance policies that give boat owners affordable, specialized coverage and superior service they need. We help keep boaters safe and our waters clean with assistance from the nonprofit BoatUS Foundation for Boating Safety and Clean Water. Visit BoatUS.com.
About The WON

The Women's Outdoor News, aka The WON, features news, reviews and stories about women who are shooting, hunting, fishing and actively engaging in outdoor adventure. This publication is for women, by women. View all posts by The WON →