On-Water Boat Training Courses Slated for Charleston
CHARLESTON, S.C., Aug. 4, 2021 — With more people hitting the water due to the pandemic comes a need to ensure those behind the helm of a powerboat have the right training. The 501(c)(3) BoatUS Foundation for Boating Safety and Clean Water, a national leader in boating safety education, is helping fill this critical need in the Charleston area by partnering with a local non-profit dedicated to on-the-water boater education, SaferBoater, to offer range of affordable beginner to advanced half-day courses starting August 21–22.

On-Water Boat Training Courses
Course offerings include "Intro to Boating," "Precision Docking and Boat Handling," "Open Water Boat Handling" and "Open Water Advanced Maneuvering." Each is three hours long and taught aboard single-engine center-console powerboats. Minimum class size is two persons and maximum of four students per vessel, ensuring each student gets sufficient time behind the helm under the watchful eye of a U.S. Coast Guard-licensed captain certified to teach the National Safe Boating Council modular curriculum.
The cost is $175 per person. The minimum age to participate is 12 years old, and training follows COVID safety protocols. To register, go to BoatUS.org/On-Water.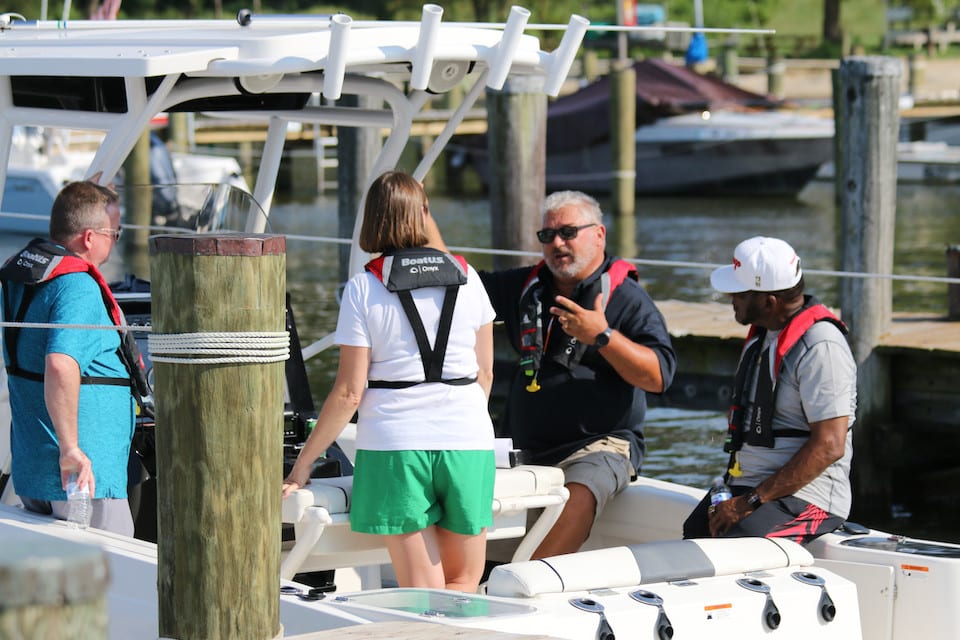 Said BoatUS Foundation Education Coordinator Alan Dennison, "SaferBoater's professional instructors, armed with a standard-setting curriculum, give first-time boat owners a new found confidence on the water and help more experienced boaters build on their skills." The Foundation currently offers on-water training at nine East Coast locations from Massachusetts to Georgia with plans to expand to Great Lakes and western states.
SaferBoater's Capt. Jennifer McQuicken said, "As passionate boaters ourselves, we are thrilled to be partnering with the BoatUS Foundation to bring these valuable courses to our fellow boaters in Lowcountry."
About the BoatUS Foundation for Boating Safety and Clean Water:
The BoatUS Foundation for Boating Safety and Clean Water is a national leader promoting safe, clean and responsible boating. Funded primarily by donations from the more than 800,000 members of Boat Owners Association of The United States (BoatUS), the nonprofit provides innovative educational outreach directly to boaters and anglers with the aim of reducing accidents and fatalities, increasing stewardship of America's waterways and keeping boating safe for all. A range of boating safety courses – including 36 free state courses – can be found at BoatUS.org/Courses.
About The WON

The Women's Outdoor News, aka The WON, features news, reviews and stories about women who are shooting, hunting, fishing and actively engaging in outdoor adventure. This publication is for women, by women. View all posts by The WON →