New Year's Resolutions that Fit the Times
It's that time of year again to address New Year's resolutions. I know this ranges from casual conversations held during the holidays to the preparation of a formal document that – in some instances – is signed by all of those involved.
That's a wide range, but there are some resolutions that I've come across over the years I would like to share with you:
· I resolve to be the person that my dogs think I am!
· I resolve to be nicer to my mother-in-law or as nice as I can be!
· I resolve to exercise more – when I have time and the weather is nice and when I can get someone to do it with me! Not surprisingly, the folks that keep tabs on the Top 10 resolutions that aren't achieved are the ones that deal with weight loss and fitness at the top of the list.
Quitting smoking is another popular resolution that doesn't make it.
I recall overhearing a resolution from a person with a large group at a nice restaurant in which he resolved to get out of debt and save money. He picked up the tab for the group of 12 and I know it included not only food, but a good number of adult beverages. I'll bet he was not successful with his resolution.
Resolutions are personal, but I think we can all resolve to not let the stresses of the day keep us from enjoying some fun and adventure in 2022! We are all under a new and unusual load of stress that has affected all of our lives over the last two years. The Pandemic and resulting supply chain issues have led to many challenges. Add to that, inflation and a worker shortage and many individuals and business owners are dealing with factors that are affecting them personally and professionally.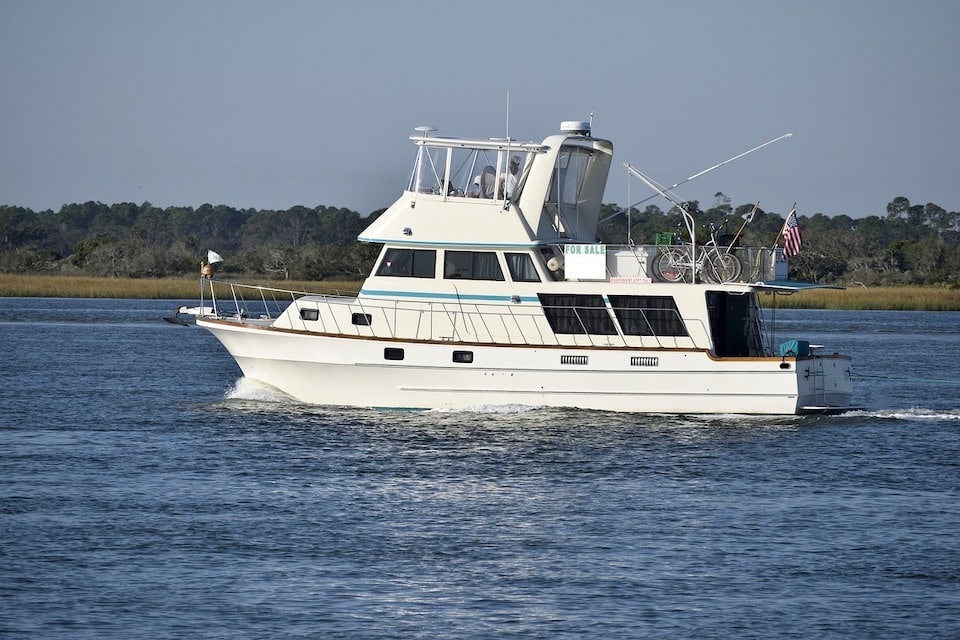 So, what can we do ease the stress on our families, employees and friends? Make time for rest and relaxation! Find something that helps you relax and reconnect with loved ones. Whether that activity is gardening, playing music, riding your motorcycle or going boating be sure to "schedule" some fun for the New Year.
Of course, yours truly is partial to being on or near the water, in whatever form or fashion that might be. Take your kids fishing; plan a sunset sail with your spouse or a longer cruise to a destination that has long been on your "Bucket List" like Key West or the Dry Tortugas. No matter what you choose, be sure to plan it and make it happen! We manage to schedule those household chores, doctor appointments and piano lessons so why not put some "fun" on the calendar as well?
Whatever your choice, be sure to stay safe and healthy and have a Happy New Year!
Barb Hansen manages Southwest Florida Yachts, yacht charters and Florida Sailing & Cruising School, a liveaboard yacht school. Contact her at info@swfyachts.com
About The WON

The Women's Outdoor News, aka The WON, features news, reviews and stories about women who are shooting, hunting, fishing and actively engaging in outdoor adventure. This publication is for women, by women. View all posts by The WON →