Vera Koo: Alone on Valentine's Day
I spent Valentine's Day alone, watching a sad movie. I didn't receive any roses or chocolates from Carlos.
And I woke up the next morning feeling so in love and fortunate to be married to my husband of 54 years.
Sound a little unusual?
Let me explain.
Sponsored by Vera Koo
I was out of town the week before Valentine's Day, training and competing in a sporting clay shooting match in Southern California. I saw the usual markers of Valentine's Day. Everywhere I went that week, there were balloons, hearts and flowers, signaling the approach of America's romantic holiday. I paid this little mind. I was focused on my trip's purpose: improving my shotgun shooting skills.
Finally, I realized I would be returning home on Feb. 14, but Carlos was leaving on a business trip that day. We'd miss each other. I am a romantic person. I yearn for flowers and chocolate on the holiday, and, loving and caring husband that he is, Carlos always treats me on Valentine's Day.
Once, years ago, I was going to miss Valentine's Day because of a pistol shooting match. Carlos was set to return home from a business trip. He arranged so that his flight arrived at the airport before I departed, and he surprised me with a box of chocolate before I boarded my flight.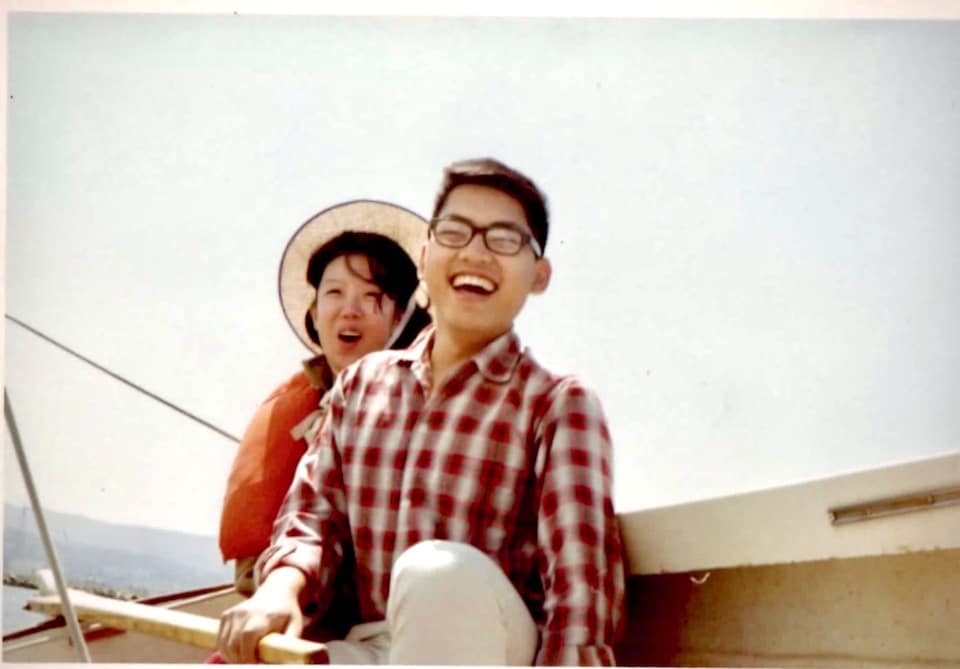 This year, though, I told him to not go through any trouble. When I returned home, I bought myself some flowers from Costco and settled in to watch the 2002 movie "Heart of Me." In the movie, the male lead has an ill-fated affair with his sister-in-law. Suffice it to say that nothing goes well for any of the characters in this melancholy film. I felt sad about how the lives of the movie's characters turned out.
The next morning, though, I woke up to an epiphany. I felt happy. Euphoric, even. Unlike those in the movie, I have experienced a true love story.
I met Carlos at age 17 while attending a camp in Santa Cruz hosted by the Chinese Student Association. We soon started dating, and he's been the man in my life for nearly six decades now. We got through college together. We ran a business and raised a family. Now, we grow old together, and, although we age, our flame does not flicker.
Everyone who knows Carlos likes him. He can chat with anybody, but he is also sincere. I know I would never find another man who treats me like he does.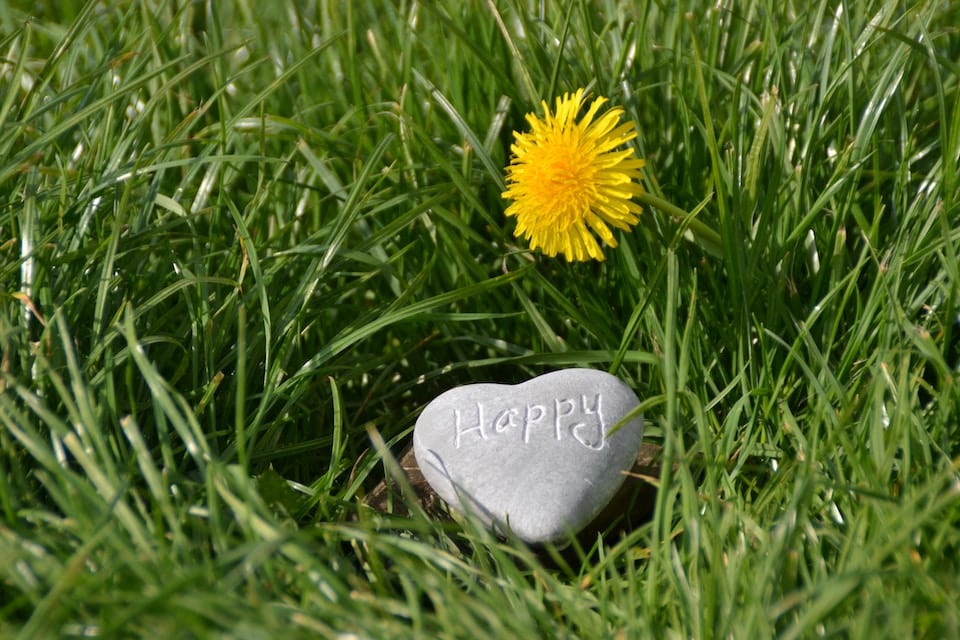 Carlos and I have Yuanfen, the Chinese belief that fate brings two people together.
The Chinese culture teaches us that you cannot make a love like ours happen. It happens in its own way with its own timing. That is fate.
I maintain hopes of finding Carlos again in the afterlife. Carlos knows this, and I recently asked him again whether he planned to find me after this life ends.
Don't forget, I told Carlos, come look for me in next life.
He responded playfully: You still want more of this?
Yes, I sure do.
Love evolves throughout a relationship. Physical attraction is important, of course, but so too is the friendship and companionship that forms throughout years of partnership.
This is my advice to anyone who is getting married: Understand and appreciate that your marriage is team work. It is you two against the world, raising a family if you choose and tackling life's challenges together.
Never tear down your partner, or you will be the next to fall. Uplift each other in times of trouble. Be each other's rock. Two people working in unison always will be stronger than one who stands alone. Lastly, never breach trust in a relationship because it takes a long time to repair and heal.
Carlos enhances my life tremendously. He always says he does not have much patience, but I dispute that. He has enormous patience for me.
I have no athletic background. When I graduated high school, I could not even do a sit-up or a pushup. I was a klutz. I am fair-skinned, and my body did not even hold up well in the sun.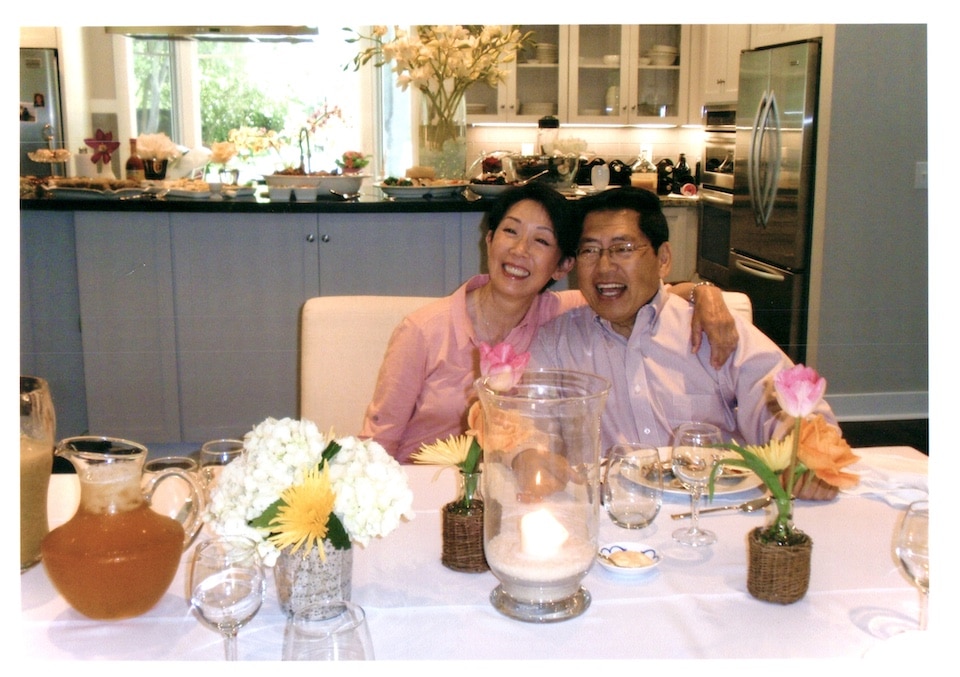 In contrast, Carlos is a natural outdoorsman. He's coordinated and skilled in many sports. He's also an idea man, always wanting to try something new.
Because of his adventurous spirit, I have been introduced to so many outdoors activities I otherwise never would have experienced. I developed a dogged work ethic, and I slowly learned the many sports and activities he introduced me to, from skiing to camping to windsurfing. Always, I was just trying to keep up with Carlos.
Competitive shooting, though, is uniquely mine, and Carlos has supported my pursuits, first in pistol shooting and now in shotgun competitions.
He knew how much the Bianchi Cup drained me mentally and emotionally, and he would welcome me home from those action pistol championships with flower arrangements waiting for me.
Now, he remains encouraging as I learn this new shooting discipline. He helps me plan, and he's attentive to the details that come with my training and competition travel schedule.
This is the bonus part of our lives, Carlos says. We must do whatever we can while we remain mobile and are able to enjoy ourselves.
Carlos pinned me with his fraternity pin when he was at Stanford and I was an 18-year-old student at San Francisco State College. To pin your girlfriend with your fraternity pin means you are going steady.
Carlos had worked odd jobs and saved to buy the $129 pin, which was ruby and gold.
Within a week, I lost the pin. I looked all over, but I never found it. I felt so bad, but Carlos didn't sweat it.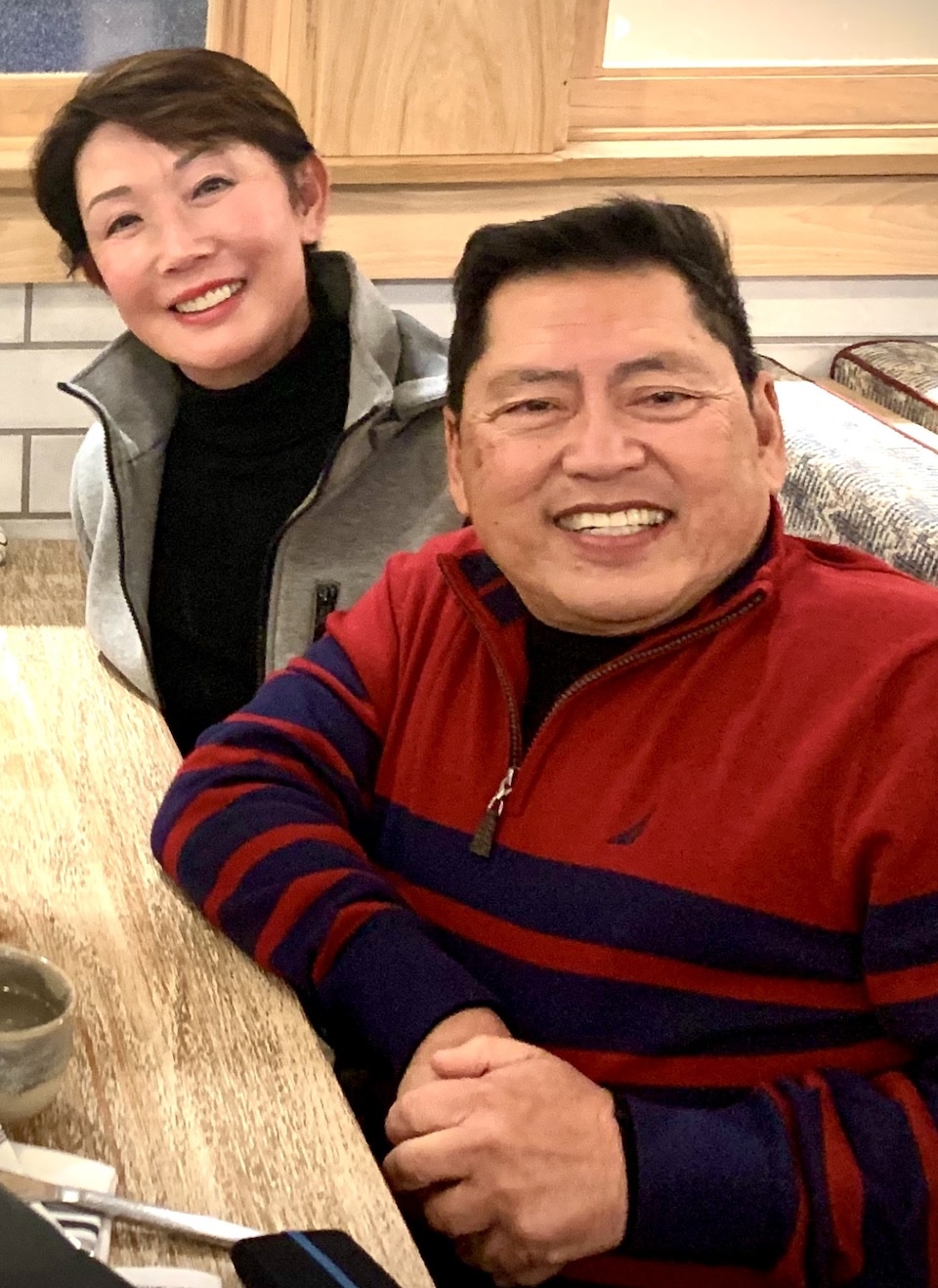 I lost the pin, but I got the man. And Carlos got the girl.
More than 50 years later, we're growing old together, still happily in love.
More Valentine's Days await, with flowers and chocolates in my future.
What I love and appreciate most, though, is my past, present and future with Carlos.
Vera Koo has written several stories of her life, that you may read if you follow this link.
About Vera Koo

Vera Koo is a first-generation Chinese American woman. She's a wife and mother, author, entrepreneur and retired competition shooter. Along with two published books -- "The Most Unlikely Champion" and "Wisdom and Things: Essays From an Unlikely Champion" -- she writes her column, Vera Koo, at "Women's Outdoor News." View all posts by Vera Koo →