Barbara Baird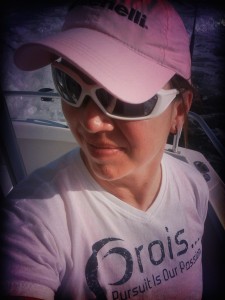 Publisher/Editor Barbara Baird is a freelance writer in travel and outdoor markets. Before launching The WON in 2008, she worked as a newspaper and then magazine editor. Her bylines can be found at Field and Stream, American Hunter, Outdoor Life and other outdoor publications.
Barbara writes "Babbs in the Woods" at The WON and is a contributing editor at Shot Business magazine. Her bylines have appeared in America's 1st Freedom, Fly Fisherman, AAA publications, St. Louis Post-Dispatch, Columbia (Mo.) Tribune, Springfield (Mo.) News-Leader, SHOT Business, SHOT Daily, Shooting Illustrated, AAA publications, Show Me Missouri, National Shooting Sports Foundation publications and a host of other magazines and newspapers.
When not looking for the next story, she can be found fishing, hunting, hiking, kayaking, shooting or whomping up a wild game meal. Barbara and her husband, Jason, teach NRA handgun courses at their local range.
Barbara is available as a speaker or to conduct workshops on the following topics: women in the outdoors, the women's outdoor market, traveling Missouri and blogging. Contact her here at The WON.