TeamWON
---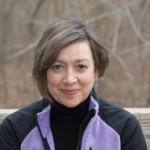 Publisher/Editor Barbara Baird is a freelance writer in travel and outdoor markets. Before launching The WON in 2008, she worked as a newspaper and then magazine editor. Her bylines can be found at Field and Stream, and other outdoor publications.
Barbara writes "Babbs in the Woods" at The WON and is a contributing editor at Shot Business magazine. Her bylines have appeared in America's 1st Freedom, Fly Fisherman, AAA publications, St. Louis Post-Dispatch, Columbia (Mo.) Tribune, Springfield (Mo.) News-Leader, SHOT Business, SHOT Daily, Shooting Illustrated, American Hunter, AAA publications, Show Me Missouri, National Shooting Sports Foundation publications and a host of other magazines and newspapers.
When not looking for the next story, she can be found fishing, hunting, hiking, kayaking, shooting or whomping up a wild game meal. Barbara and her husband, Jason, teach NRA handgun courses at their local range.
Barbara is available as a speaker or to conduct workshops on the following topics: women in the outdoors, the women's outdoor market, traveling Missouri and blogging. Contact her here at The WON.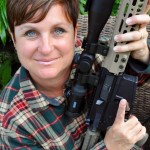 Michelle Cerino is the managing editor at The WON. She also is the author of the column "She Shoots 2," sponsored by Crossbreed Holsters. A mother of 2 teenage boys, Michelle has been right there beside them hunting youth deer seasons, plinking pop cans with .22s and being involved in Boy Scouts since 2004.
Michelle is the president of Cerino Consulting and Training Group, LLC, a firearms training company she built with her husband Chris in 2011. She manages the business, keeps the website and Facebook updated and assists in instructing civilians and law enforcement. Her path in the firearms and outdoors industries is ever progressing. She is writing, hunting, competing and doing contract work for major manufacturers.
When not working, Michelle competes in prestigious shooting events, such as the Bianchi Cup in Missouri, and major 3-Gun matches nationwide. If not competing, you might find her hunting hogs in Texas, whitetail in Ohio or ducks and upland birds in North Carolina.
Michelle is a proud Life Member of the NRA, and also belongs to NSSF, ILEETA, and SEOPA. Michelle can be contacted at michelle@cerinotraininggroup.com or on Facebook.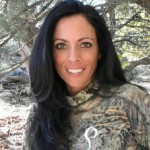 Mia Anstine is the social media editor at The WON, managing and updating Facebook, Twitter, Pinterest and Instagram accounts on an almost daily basis. She also works as a guide and co-owner at Wolf CreekOutfitters, Inc., spending nearly 150 days per year in the field, hunting, fishing, shooting and learning. She is a certified archery and firearms instructor, and sits on the board of her local Safari Club International chapter, and is a member of the Colorado Sportsman's Round-Table committee. Mia aspires to make the world a better place through education, mentoring and sharing her passions.
As a child, Mia spent her time near the river in front of her home and hiking in the hills behind. It is there that she began her adventures and learned to respect the outdoors. Her father hunted to provide for her family, taught her firearm safety and how to field dress and process animals. Her mother taught her how to prepare wild game, garden, sew and live off the land. In her teen years her parents divorced and she moved to the city. It was there that she learned to truly appreciate the outdoors and all the fantastic experiences she had as a child. Now, she hopes to share all of that that with you through writing about experiences while raising her daughter to love and respect the outdoors and shooting.
Mia pens the column "Mia & the Little Gal," sponsored by Girls with Guns Clothing at The WON. Mia's byline frequently appears in Beretta USA blog, Western Whitetail magazine and North American Hunter.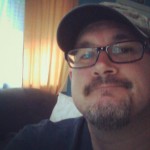 Rob Staeger is our copy editor. Rob is a freelance writer and editor based in New Jersey. A former copy editor at Outdoor Life and managing editor of SHOT Business magazine, he now writes that publication's regular FYI column for firearms and outdoors retailers. He's written a number of nonfiction books for young readers, including a biography of Wyatt Earp, a chronicle of the Lewis and Clark expedition, and books on Native American hunting techniques and sports and games.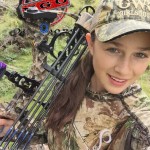 Lea Leggitt, aka "Little Gal," is our intern, and pens the column "Lea's Lessons and Legends." A high school student who also is active in the NRA's Youth Hunter Education Challenge, Lea spends as much time outdoors hunting, fishing, shooting and trapping as she possible. She is an ambassador for New Generation Outdoors, on the Girls with Guns pro-staff and an outstanding athlete. Lea contributes weekly updates on our YouTube channel and created a series on "Mentoring the Next Generation," sponsored by Remington Arms, based on her red-carpet interviews of outdoor television personalities at the 2015 Outdoor Channel Golden Moose Awards. We look for great things from this energetic and inspirational young lady.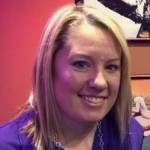 Stacy Bright contributes to the "Armed and In Charge" column, sponsored by LaserMax, Inc. She grew up in eastern Colorado in a family of outdoorsmen.  Firearms were an everyday part of her life  — from hunting to personal and home defense.
Stacy holds instructor certifications from the NRA in Pistol & Rifle, as well as being an Range Safety Officer and Refuse to be a Victim instructor.  In addition to her NRA credentials, she also is a Missouri CCW instructor and teaches various other home and personal defense courses.
"In a field dominated by men, I feel I bring a unique perspective to firearms and training, especially to women. I'm passionate about educating, empowering and developing confidence in those I train. In November of 2014, I started the Southwest Missouri chapter of The Well Armed Woman," said Stacy.
Visit TWAW Facebook page: The Well Armed Woman-Springfield, MO, Chapter.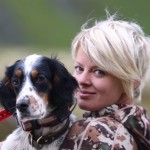 Christine Cunningham is a lifelong Alaskan, author of Women Hunting Alaska, and outdoor columnist known for her commitment to creating opportunities for women to connect and share their stories.
Cunningham's outdoor humor columns, "Loose Ends" for Alaska Sporting Journal and "Common Ground" for The Redoubt Reporter, a community newspaper in Alaska, highlight her experiences fishing, hunting, shooting, and camping in the outdoors. In her blog, Yoga for Duck Hunters, she explores her relationship with the outdoors and a growing family of hunting dogs. Her articles have appeared in Alaska Magazine, Fish Alaska, Wildfowl, Western Shooting Journal and Shooting Sportsman. In 2014, she received the Prois Award, a national award recognizing a female hunter who exhibits not only a passion for the hunt, but also a passion for conservation and community education. Her column, "The Edge," sponsored by SyrenUSA, explores the expanding perspectives on hunting and the outdoors offered by a growing community of women hunters.
As a hunter's education instructor for the Alaska Department of Fish and Game and volunteer  for conservation organizations, she works to promote the outdoors and continue the hunting heritage by recruiting new members. She serves on the board of WomenHunters and represents female hunters for Prois Hunting & Field Apparel for Women and Syren USA.
Annette Doerr is a freelance outdoor writer and business services consultant living in suburban New York. She writes a column called "Armed and In Charge," sponsored by LaserMax, Inc.
This married mother of two is an NRA Certified Pistol Instructor and Range Safety Officer. Annette is not only passionate about the sport of shooting, she also loves helping new shooters get involved, especially women and teens. An active equestrian, she enjoys riding her American Quarter horse, Cody. She volunteers in greyhound rescue and adoption, and shares her home with Casper, a rescued racing greyhound, along with her her cat, Tony, and her husband, Bob.
Visit Annette at her own blog, WeShoot2.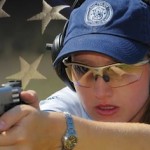 A self-proclaimed "daddy's girl," Julie Golob found her love for shooting at a young age. What began as a father/daughter weekend hobby, turned into an accomplished career. Indeed, Julie's resume is filled with firsts: first woman recruited for the US Army Action Shooting Team, first action shooter in history to be named US Army Athlete of the Year and the first and only person to have won national titles in all 6 divisions in practical shooting, just to name a few.
After claiming more than 50 world and national titles, champion is not her only accolade. Julie is also the captain of Smith & Wesson's highly successful shooting team. She is the author of SHOOT: Your Guide to Shooting and Competition and is featured on outdoor television programming, offering tips and insight into the shooting sports. She can be seen pushing the envelope in exhibition style shooting as a member of the talented Shooting USA's Impossible Shots team on the Outdoor Channel, as well. Julie also creates her own podcast, JulieG Radio and is the co-host of Gun Girl Radio.
An avid hunter, this Pròis Hunting and Field Apparel's pro-staffer has a passion for the outdoors and cooking wild game. She loves sharing her hunting experiences and venison recipes on her blog, JulieGolob.com.
Last, but certainly not least, Julie is a loving wife, and a mother to 2 beautiful little girls. She is committed to her role as an ambassador to the shooting sports and balances her passion for competition with her dedication to her family.
Julie writes a column titled "Julie G." at The WON, sponsored by Smith & Wesson. Follow Julie at Juliegolob.com.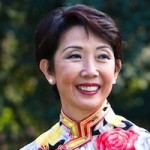 Vera Koo is an 8 time National Action Pistol Woman Champion who holds 2 World individual titles. Her most recent win was a Gold for Team Women (2-persons team) at the NRA World Action Pistol Championship in Germany in September 2012. And Vera is proud to be part of the United States Action Pistol Shooting Team since 1999.She is passionate about sharing her love of the shooting sport and the pressures of being a competitive athlete while challenging cultural expectations.Vera is a 67-year-old, first-generation American Chinese woman and has been married to her husband for 45 years. She has 3 grown children and 4 granddaughters. She holds a Bachelor of Arts degree in graphic design. An avid sportswoman, she has mastered downhill skiing, windsurfing, equestrian jumping, water-skiing, backpacking and hiking. She loves gardening, sewing and enjoys movies and hanging out with friends.Writing her column "Vera Koo" at The WON is both a challenging feat and an exciting adventure for Vera. She is looking forward to learning a new craft and will be looking for feedback from her readers. Visit Vera Koo online.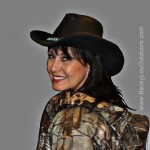 Becky Lou Lacock spent most of her life as an entrepreneur owning several retail businesses. Her shooting and hunting adventures began later in life, and her excitement and enthusiasm just seems to spill out onto everyone around her.
Becky Lou hunts year-round across the nation Sport shooting is also often on her agenda including shotguns, rifles and pistols. She actively competes in Cowboy Action Shooting with S.A.S.S. registered alias of "Sassy Bandit."
Becky Lou is noted in the industry for her passionate efforts to inspire and encourage women to experience outdoor activities by speaking and volunteering for women's groups and educational programs across the nation. With a firm belief of "Let No Woman Be Left behind," she also participates, promotes and organizes female group activities and hunts across the country. She works diligently to provide women of all levels of physical and financial capabilities with the perfect outdoor opportunity.
As a professional freelance writer, she has been published by media outlets in print and online including InterMedia Outdoors' Game & Fish Magazine / Sportsman Magazine & OutdoorHub.com.
Becky Lou serves on the pro-staffs of Prois Hunting, Bear Archery, Commando Hunting Products,Trophy Bag Koolers/ComboKoolers, Watson Airlock Bags and Hammer Time Wildlife Attractants. She is Hunt Coordinator for DIVA-WOW, the oldest and largest women's outdoor organization in the world.
Visit www.BeckyLouOutdoors.com.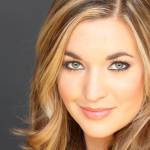 Katie Pavlich is the news editor for Townhall.com, a contributing editor for Townhall Magazine and a Fox News contributor. She is also the award winning author of the New York Times Best Seller Fast and Furious: Barack Obama's Bloodiest Scandal and Its Shameless Coverup (2012). Her latest book, Assault and Flattery: The Truth About The Left and Their War on Women, was published on July 8, 2014. Katie pens a column titled "Katie Pavlich," sponsored by Voquartsen Firearms. It focuses on women and firearms.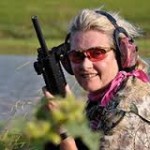 Judy Rhodes, the Voice of Women in the Outdoors, is an outdoor visionary and mentor to women and youth in the outdoors.  She pens hunting tips titled #HuntingwithJR. Judy, founded DIVA … Women Outdoors Worldwide (DIVA WOW) — the largest women's ONLY outdoor organization. DIVA WOW is a non-profit 501(c)3 unique all-volunteer, sisterhood dedicated to encouraging women to discover their outdoor passion.
Daughter of East Texas ranching parents, Judy was introduced to the outdoors the ole fashion way … she lived it.  Judy and Sam, her husband, have shared many campfires with their 2 sons.
The world's curiosity toward guns, women and outdoor culture actively seek the guidance, knowledge and adventures of this Texas Diva.  Committed to conservation and an outdoor lifestyle, Judy annually averages hunting 250 days in the swamps, fields, bush and/or fields.  Judy's 2015 year began filming documentaries about women empowered by shooting guns, hunting and the value of the second amendment with Norwegian TV, Paris TV, ZDF (German) TV, Telemundo, SKY TV & Al Jazeera/ Saudia Arabia TV.
Judy' s voice and mission of introducing women to the great outdoors has been featured on local, national and international airways to major publications worldwide.  She has been a guest of royalty and a client of professional hunters in marshes, exotic fields and/or countrysides worldwide.  She has hunted in 30 safaris on 4 continents.
A South African remarked,  "You do not meet Judy Rhodes, you experience her!"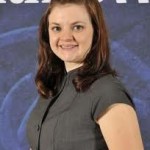 Randi Rogers is a world and nationally ranked competitive shooter and an outdoors industry professional. Randi writes a column, sponsored by Comp-Tac Victory Gear, here at The WON.
While studying for a bachelor's degree in Business Marketing at the University of Northern Colorado, Rogers broadened her shooting portfolio and began competing in other events such as the International Defensive Pistol Association (IDPA), United States Practical Shooting Association (USPSA), International Pistol Shooting Confederation (IPSC),  National Rifle Association (NRA) Bianchi Cup, Steel Challenge Shooting Association (SCSA) and ProAm pistol shooting. Rogers won national championships in all of these shooting sports events while at the same time continuing her education.
Randi is currently a member of Team Smith and Wesson and the Sales and Marketing Manager for Comp-Tac Victory Gear. Randi has more than 40 World and National Titles in 7 different shooting disciplines, including the 2011 IPSC Ladies Standard World Title. In 2013 Randi made headway into the sport of 3Gun where she gained a spot in the 2014 Pro Series Ladies Shoot Off. Randi is a true professional with a desire to train and inspire new shooters and continue to bring awareness to the competitive shooting sports and the outdoor industry.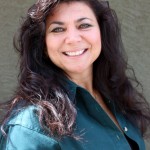 Cheryl Todd, owner of AZFirearms.com and cohost of Gun Freedom Radio, has more than 30 years of experience in the firearms business and holds a degree in Psychology, which allows her to bring a unique voice to the gun world. Cheryl pens "The Flame," a column that focuses on the Second Amendment and firearms. Cheryl speaks to the value of her Second Amendright Rights through the lens of self-protection and instilling those values in the generations to come. Hosting the Gun Freedom Radio weekly radio show on 960 KKNT The Patriot is an extension of that desire to educate and make gun-related topics and issues accessible and easy to understand by separating the facts from the hype. Cheryl is a sought after speaker and panel moderator at local and national levels. Cheryl has been an invited speaker at the National Gun Right Policy Conference and the National Shooting Sports Foundation Industry Summit, and she has appeared on various local news outlets and C-Span.