Team WON
---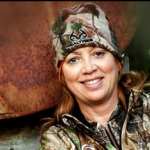 Publisher/Editor Barbara Baird is a freelance writer in travel and outdoor markets. She also contributes as a news blogger for Realtree.com
Before launching The WON in 2008, she worked as a newspaper and then magazine editor. She pens a column "Out West" for Turkey Country magazine and writes two columns for Show Me Missouri magazine. Last year, she started writing "What's In Your Range Bag?" for Shooting Sports USA.  Her byline, along with other WON columnists, regularly appears at The Daily Caller, Guns and Gear section.
Barbara writes "Babbs in the Woods" at The WON, is a contributing editor at Shot Business magazine and records podcast installments about women and shooting for Kenn Blanchard's Black Man with a Gun Podcast. Her bylines have appeared in America's 1st Freedom, Fly Fisherman, AAA publications, St. Louis Post-Dispatch, Columbia (Mo.) Tribune, Springfield (Mo.) News-Leader, SHOT Business, SHOT Daily, National Shooting Sports Foundation publications and a host of other magazines and newspapers.
When not looking for the next story, she can be found fishing, hunting, hiking, kayaking, shooting or whomping up a wild game meal. Barbara and her husband, Jason, teach NRA handgun courses at their local range near Rolla, Mo.
Barbara is available as a speaker or to conduct workshops on the following topics: women in the outdoors, the women's outdoor market, traveling Missouri and blogging. Contact her here at The WON.
A southpaw from Michigan's "North Woods," Britney Starr is a freelance writer and editor in the outdoor and shooting markets. She received a Bachelor's degree in journalism in 2008 from Western Michigan University, and is currently the managing editor at The Women's Outdoor News (The WON). Along with editorial copy at The WON, she also pens the column "ShootingStarr" sponsored by Galco Gunleather.
She is part owner, client services representative and social media manager of Starr & Bodill African Safaris, and enjoys working side-by-side with her father and licensed Professional Hunter Dwaine Starr, to provide their clients with a worry-free safari.
Along with big game hunting in Africa, Britney also hunts turkey, whitetail deer, waterfowl and upland birds. In the fall, you will most likely find her in an aspen cutting with her German Shorthair Pointer, Wesson, hunting ruffed grouse and woodcock. She would prefer a beautiful over-and-under shotgun to jewelry, any day.
Along with being a field-staff member for Próis Hunting & Field Apparel, a member of The Association of Great Lakes Outdoor Writers, Safari Club International and a life member of the NRA, Britney is the founder of the Women's Outdoor & Shooting Industry Dinner, held annually during SHOT Show in Las Vegas, Nev. Britney truly has an affinity for all things outdoors and strives to connect with and empower other women who share her love of hunting and shooting, or are interested in becoming more involved in those activities.
The youngest of three girls, Brita Lewis became her dad's hunting buddy at the age of 9. She loved it. "I remember going to sit with him a lot and then one day realizing that I wanted to have my own weapon. I wanted the challenge."
She also accepted the challenge to take our readers along with her on her outdoor escapades, in her column "Wild Thrive," which includes the sport of "noodling" along with her healthy lifestyle tips.
This marketing strategist for Gray Loon in Evansville, Indiana, creates website and social media strategies for companies in the outdoor industry. She holds an MBA from the University of Southern Indiana and a BA in Marketing from Eastern Illinois University.
Brita's favorite place to hunt? Her dad's backyard in the best whitetail country on earth — the rural Illinois land where she was raised. Her passion is bowfishing and bowhunting, but she actually hunts just about anything in season. "Hunting gets a lot of adrenaline pumping," Brita says, "and it's a great time to bond and build strong friendships."
And for Brita, hunting is more than a thrill to enjoy with good friends. It's part of a focus on close-to-nature, sustainable living. "I like to be as self-sufficient as possible, and I'm a locavore," Brita says. She calls her philosophy WildThrive, and she's dedicated a Facebook page and website to sharing natural ideas anyone can use in everyday life.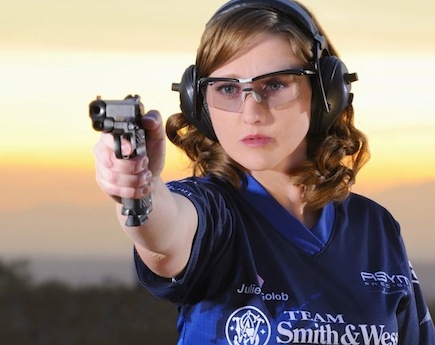 A self-proclaimed "daddy's girl," Julie Golob found her love for shooting at a young age. What began as a father/daughter weekend hobby, turned into an accomplished career. Indeed, Julie's resume is filled with firsts: first woman recruited for the US Army Action Shooting Team, first action shooter in history to be named US Army Athlete of the Year and the first and only person to have won national titles in all 6 divisions in practical shooting, just to name a few.
After claiming more than 50 world and national titles, champion is not her only accolade. Julie is also the captain of Smith & Wesson's highly successful shooting team. She is the author of SHOOT: Your Guide to Shooting and Competition and is featured on outdoor television programming, offering tips and insight into the shooting sports. She can be seen pushing the envelope in exhibition style shooting as a member of the talented Shooting USA's Impossible Shots team on the Outdoor Channel, as well. Julie also puts out her own podcast, JulieG Radio and is the co-host of Gun Girl Radio.
An avid hunter, this Pròis Hunting and Field Apparel's pro-staffer has a passion for the outdoors and cooking wild game. She loves sharing her hunting experiences and venison recipes on her blog JulieGolob.com.
Last, but certainly not least, Julie is a loving wife, and a mother to 2 beautiful little girls. She is committed to her role as an ambassador to the shooting sports and balances her passion for competition with her dedication to her family.
Follow Julie at Juliegolob.com.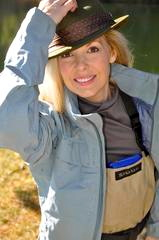 Kathryn Maroun pens the column "WhataCatch!" at The WON.
Kathryn is one of a few Canadian women to be certified as an FFF casting instructor. She is the award- winning executive producer of What A Catch Productions. The 52-show series highlights Kathryn's fishing adventures around the world. Kathryn exposes never talked about hazards of the sport, conservation, culture, as well as showcasing exotic game fish in her series. Her show first aired in the US before being internationally distributed.
Kathryn is featured in the collection of two prominent museums for her significant contribution to the sport of fly fishing.
She is the president and founder of Casting for Recovery Canada, past director of Trout Unlimited Canada and past member of the Canadian World Fly Fishing team. Along with creating a line of clothing for women at work in the outdoors, Kathryn has fished around the world and has a number of world record fish to her name.
Today she dedicates her time to writing about her miss-adventures and enjoys telling her stories through keynote speaking opportunities. Kathryn is campaigning to create a more balanced playing field for women in the sport.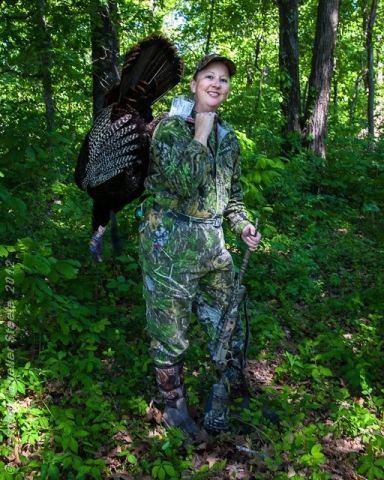 Marti Davis started hunting 16 years ago in southwest Missouri. She currently lives in Willard with her husband Jimmy and their mini daschund Maggie.
Hunting and the outdoors isn't just a past time for Marti, it's her lifestyle. She enjoys hunting, trapping, fishing, scouting, working on food plots, riding an ATV and even brush hogging; although it's not at the top of her "favorites" list.
Besides her home state of Missouri, Marti has traveled to hunt in Tennessee, Idaho, Kansas, Arkansas, Illinois, Montana, Colorado and New Mexico. She has taken whitetail deer, turkey, black bear, elk and antelope. She also hunts small game, traps and hunt predators and occasionally hunts waterfowl. Whatever season is open, she's up for it.
Marti pens the column "Marti Davis Afield" at The Women's Outdoor News, sponsored by HerCamoShop.
She is on the pro-staff for Mossy Oak camouflage, Knight & Hale game calls, Moultrie Products and HerCamoShop. Marti enjoys working with these companies and representing them at trade shows and outdoor stores.
She also loves sharing her passion and introducing new hunters to the sport. Marti truly believes we must pass on our great hunting heritage.
A girlie girl who grew up in Ohio, happy playing with her dolls and barbies, Michelle Cerino, author of the column "She Shoots 2," sponsored by Vertx, never thought she would lead the life she does now. A mother of 2 teenage boys, Michelle has been right there beside them hunting youth deer seasons, plinking pop cans with .22s and being involved in Boy Scouts since 2004.
Michelle is the president of Chris Cerino Training Group LLC, a firearms training company she built with her husband Chris in 2011. She manages the business, keeps the website and Facebook updated and assists in instructing civilians and law enforcement. Her path in the firearms and outdoors industries is ever progressing. She is writing, hunting, competing and doing contract work for major manufacturers.
In 2013 Michelle traveled to Missouri to compete in the Bianchi Cup, and Kentucky for both the AR15.com Rockcastle Pro-Am 3-Gun Championship and the Blue Ridge Mountain 3-Gun Match. She hunted hogs in both Louisiana and Texas as well as whitetail deer in Ohio and North Carolina.
Michelle is a proud Life Member of the NRA, and also belongs to NSSF, ILEETA, SEOPA and WOMA.  Michelle can be contacted at michelle@cerinotraininggroup.com or on Facebook.
An experienced huntress, Michelle Bodenheimer has pursued big game, upland birds and waterfowl throughout North America and Africa. Although Michelle loves to hunt and shoot (both rifle and bow), her biggest passion in life is sharing her love for the outdoors with others.
Michelle is an active volunteer for the Oregon Department of Fish and Wildlife (ODFW) Outdoor Skills Program. Her primary responsibilities with ODFW are serving as a shotgunning coach and dog handler/guide for ODFW's upland bird hunting clinics. She is a current member of a number of national conservation organizations, a life member of the National Rifle Association, and is a past director for the Southwest Washington chapter of Safari Club International. Additionally, Michelle is on staff with several outdoor companies promoting women's hunting, including Próis Hunting & Field Apparel and HerCamoShop.
Michelle's writings and photography have been published in a number of outdoor journals including On Target, The Gun Dog Journal, The Shooting Channel and African Hunting Gazette. Michelle has also been a repeat contributing guest on "Outdoor GPS," a live hunting and fishing television program broadcast on Comcast SportsNet NW.
Michelle's contributions to the hunting industry have led to nominations as a finalist for the 2011, and 2012 Próis Award, as well as the 2013 Extreme Huntress Award. Take caution, however, if Michelle invites you along on a hunt. Having been stalked by a cougar and attacked by a cheetah, she tends to live life a bit on the wild side.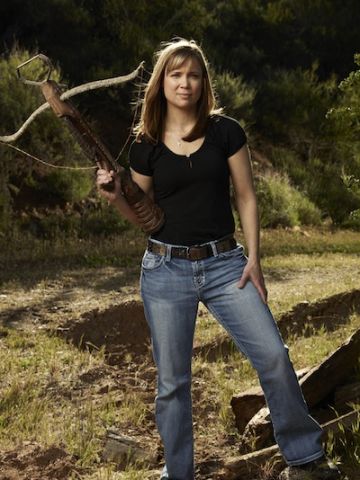 Sara Ahrens is a Police Sergeant in Illinois with 17 years of experience. Highlights of her career include assignments in Training, SWAT, Bike Patrol, Vice and Patrol. Sara ran training for 4 years, and some of her responsibilities included analyzing officer's use of force and developing training based on those trends, running the firearms program as the Range Master and the maintenance of all weapons.
Sara served 11 years in the US Army and Army Reserves. She is an avid hunter and pro-staffer for Pròis Hunting and Field Apparel for women. Sara participated in the third season of the History Channel's Top Shot and has appeared on several episodes of the Outdoor Channel's Shooting Gallery. In addition to writing "OffBeat" at The Women's Outdoor News, Sara contributes to Beretta USA's blog.
Sara is married and has 2 children. The next chapter of her life will include spending more time with them before sending her daughter off to college in the fall. In addition, Sara will be 10-42 (ending her watch) from law enforcement as she transitions into a new career. In 2014 Sara will be training concealed carry and tactical courses through Devil Dog Arms and Apocalyptic Defense Development. She is looking forward to the new year, and a change in scenery!
She writes, "My favorite type of hunting is whatever is in season at that particular time. Deer, elk, turkey, doves, quail, squirrels, rabbits, prairie dogs and coyotes are the species I've hunted over the years. This has been with a bow, gun or handgun. Another love of my life is fishing – be it bass, catfish, crappie or you name it. Lastly, but definitely not least, I love shooting firearms. We are extremely fortunate to live in a country where we can enjoy this freedom and I take every opportunity I can to support our Second Amendment. I have spent hundreds of hours in the great outdoors and the sights, sounds and smells have given me many, many memories to treasure for the rest of my life. The sunrises and sunsets from my deer stand have been breathtaking and I have captured many of them in snapshots, not only with my camera, but also in my mind."