Mia Anstine writes the column "Mia and the Little Gal," which is all about raising her daughter to love the outdoors. Mia grew up in a rural town in Colorado and then was moved to the big city of San Diego during her teen years. There, she learned an appreciation of all things the outdoors has to offer. She became aware of how many people truly don't know what is out there and how lucky she was as a child.
She returned to Colorado after college and lives there with her husband and daughter.  She is co-owner of Wolf Creek Outfitters, Inc., operating in Colorado and New Mexico – which affords her opportunities to spend every spare moment hunting, fishing, shooting and observing Mother Nature. She enjoys the outdoors so much that she decided to share a little of it through her blog, My Many Outdoor Adventures.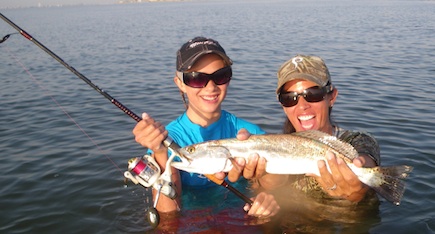 Mia wants to encourage more women to get outside to fish, hunt, shoot and teach as well.  She is a mentor to other women and to children, promoting and supporting special events directed toward them. She supports national as well as local conservation and hunting programs. She is a member of the Women's Outdoor Media Association.  She also is a representative for Prois hunting apparel for women, and on TenPoint Crossbows pro-staff.  She supports many national and local hunting, shooting and conservation organizations as well as our 2nd amendment rights.  Mia is excited to encourage you to get outdoors and share traditions with your family in tales about her adventures with her Little Gal.