Hunter's Specialties donates to the Susan G. Komen Foundation
In 2007 Hunter's Specialties began offering for sale a variety of hats with both the Hunter's Specialties and breast cancer awareness pink ribbon logos. 100% of the profits from the sale of the hats is donated to the Susan G. Komen Foundation to raise awareness about breast cancer issues and to search for a cure.
In 2009 Hunter's Specialties is proud to report they were able to write a check to the Susan G. Komen Foundation for $13,366.20.
"We're very excited about the success of the program," said Carman Forbes, Hunter's Specialties Co-CEO. "This shows the overwhelming support that is out there in the hunting community for this issue. We certainly appreciate our customers taking part in this search for a cure with us."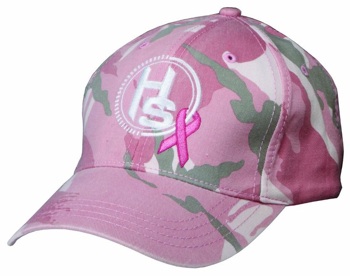 Breast cancer is currently one of the leading causes of death among women, with nearly 200,000 cases diagnosed each year and 40,000 fatalities.
To make a donation by purchasing a hat, consumers can go to the Hunter's Specialties web site at www.hunterspec.com and click on the H.S. Logo Shop Link.
About The WON

The Women's Outdoor News, aka The WON, features news, reviews and stories about women who are shooting, hunting, fishing and actively engaging in outdoor adventure. This publication is for women, by women. View all posts by The WON →