It's time to clean the tackle box, check the rods and reels, sort through your lures and oh yeah, what's your footwear like for the upcoming spring fishing season? Check out the Muck Boot Cikana Bass Fishing Boot — designed by bass fishermen for bass fishermen …. period.
100% Waterproof, CR Foam bootie construction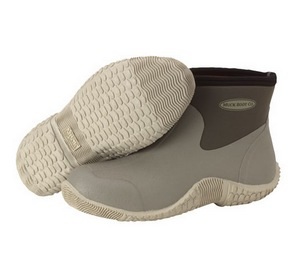 Slip resistant pentangle tread design outsole
Flexible upper and outsole
Comfort range of 85ºF to sub-freezing temperatures
Slipper-soft footbed
Quick clean up
The best boots for fishermen we have EVER found!
Approximately 2.5 pounds per pair.$79.99
See http://www.hanksclothing.com/muck_boots_cikana_tan_boot_buy.html