My Job … My Outdoors: Stephanie Hussey — Connecting with states through boating and fishing to protect our fish and our waters

As director of state initiatives at the Recreational Boating & Fishing Foundation (RBFF), Stephanie Hussey works with state fish and wildlife agencies to recruit and retain anglers and boaters. The revenue generated from the purchase of fishing licenses and boat registrations funds fisheries management and outreach programs. Simply put — her efforts help states protect the waters in which we boat and fish.
My Job
We call it conservation through participation. It's what RBFF does. We encourage people to boat and fish. Their participation through the purchase of fishing licenses, fishing tackle and boating supplies helps states to fund fisheries management and outreach programs.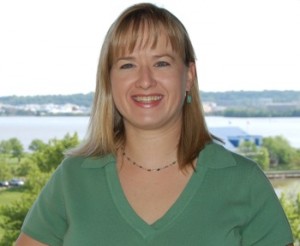 My work with the states has helped us to generate nearly $5 million in revenue for state conservation efforts and I'm extremely proud of that. Most folks don't know that the work that states do is essential to the success of fish and wildlife populations, and ultimately our enjoyment of fishing, hunting and outdoor activities. My work helps enable them to succeed through the implementation of marketing programs – a once taboo subject that has become an increasing part of state agencies' culture.
I've been in the fish and wildlife field for more than 15 years and I never tire of working with the state agencies to find solutions to their needs. They are hardworking, passionate people who care about the environment and I work every day to make their jobs easier. As a result, we all benefit. See http://www.rbff.org/
My Outdoors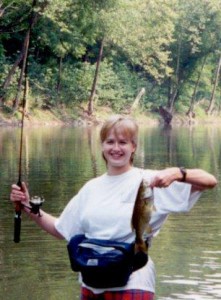 I grew up fishing and boating in upstate New York and spent many summers in the Adirondacks camping and canoeing. I have many fond memories of being on the water — from fishing as a kid with my dad and grandpa, to catching my first fish on a fly in Yellowstone a few years ago.
Spending time with family and friends in the outdoors – I couldn't imagine my life any other way. Although, I don't get to spend as much time outdoors as I would like, I can't help but daydream about being on the water. Then again I've been thinking lately that I should probably cultivate friendships with more boat owners. . .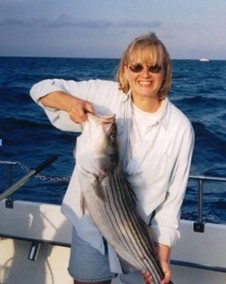 About The WON

The Women's Outdoor News, aka The WON, features news, reviews and stories about women who are shooting, hunting, fishing and actively engaging in outdoor adventure. This publication is for women, by women. View all posts by The WON →