Guru Huntress: 'Say what?' Electronic Shooters Protection, that's what!

Since my dove hunt, where I had not cut a feather on a bird, I had complained to myself that I didn't have the time to visit the shooting range. With the absence of any open hunting seasons outside of feral hogs and predators, now was the perfect opportunity to visit the shooting range.
Although the temperatures are much warmer than most can stand, there is still a lot of enjoyment to be had in an afternoon of shooting clays. There are several items I never go to the range without. The most important of those items are my custom molded digital hearing protection by Electronic Shooters Protection (ESP).
Hearing loss can happen in varying degrees; from a single gun blast or occurring gradually over time when exposed repeatedly to sounds above 90 decibels. Protection against hearing loss and damage should be every shooter's highest priority. I take it even further than the range; I wear hearing protection any time I am hunting with a gun or within earshot of a gun.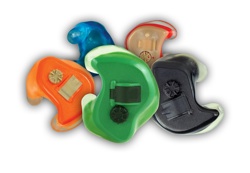 Due to this fact, it was important to find properly fitted, superior quality hearing protection that was not only comfortable to wear for several hours – often all day in the field – but also protection that would allow me to hear game, a camera man and/or other hunters. Another important feature was that the protection needed to be inner-ear so that head wear or a facemask could be easily worn.
I tried several styles of behind-the-ear and in-the-ear protection that were capable of allowing me to hear game movement while wearing them and still effective in blocking out high decibel sounds. Some units worked well, some worked average, and others didn't work at all. I was finding that some of the units had a hissing or white noise sound that would drive me insane in the dead silent of the woods. Others were effective in allowing me to hear normal talking from other hunters or a cameraman, as well as game movement but I was not able to tell the exact location the sound was coming from.
Electronic Shooters Protection (ESP) was far superior to any other product that I tried. ESP offers two styles of hearing protection; behind-the-ear or in-the-ear styles. Both styles are offered in two models; the Elite model that is analog or the digital model. Both models offer superior sound quality with low distortion. High speed detectors keep speech at a normal level without over-amplifying sounds and instantly soften sounds like gunfire. The broadband frequency response allows for the most natural sound but has a reduced circuitry hiss.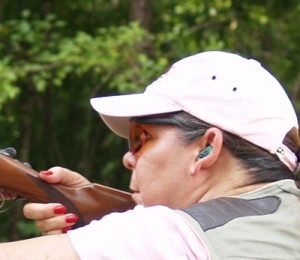 The digital model offers full digital sound quality. The battery life on the analog model is approximately 400 hours and the digital model is approximately 200 hours. The ESP behind-the-ear styles are sold in a price range of $295 to $749 and the in-the-ear styles are in a price range of $795 to $1,995 depending on the Elite or Digital models. ESP also offers the Silencers which block out all sounds for $150 per pair. You can see the entire line of ESP hearing protection at www.espamerica.com, read about how they are constructed using state-of-the-art technology, and how to get fitted for a pair.
Remember, once you have damaged your hearing from exposure to loud noises, the hearing loss is permanent and cannot be repaired. A price cannot be put on your hearing and with that in mind a shooter should invest in a quality pair of fitted ear protection that will be comfortable and have the features they need for their sport. There are a plethora of brands and styles in every price range on the market. Shooters will spend high dollars on top brand guns and superior ammunition but will not invest in the protection of something as important as their hearing. Regardless of which brand or style hearing protection that you choose, the most important factor is that you actually use them every time you are exposed to gun blast, even if it is a single gunshot or repeated exposure to gun blast. ~Nancy Jo Adams
Keep up with the Guru Huntress's comings and goings at her blog.
Endorsement Disclosure: Per the guidelines of the Federal Trade Commission, this product review is an endorsement and the writer was compensated by "in-kind" payment to review the product.
Photos courtesy of ESP and Richard Emmons.
About The WON

The Women's Outdoor News, aka The WON, features news, reviews and stories about women who are shooting, hunting, fishing and actively engaging in outdoor adventure. This publication is for women, by women. View all posts by The WON →