My Job … My Outdoors: Roschelle Ridenhour's life is full of short stories

Her brother keeps a stack of her little books on a shelf in his mechanic's shop waiting room. That's how I found Roschelle Ridenhour, and got to know her better through her words on the pages of that little book filled with life's lessons in 12 short stories. She accepted the offer to tell us about her life and her time outdoors. She reminds us of one of our favorite women, The Hunter's Wife, who doesn't like to touch fish and only wears borrowed camo.
My Job
My passions are writing and photography. However, I make a living by working at The Foundation Group in Nashville, Tenn. We assist nonprofit organizations thorough a variety of services. I have a great job! I get to work in sales as well as assist in developing new products and services. There is never a dull day. That being said, my dream is to eventually make a living from my passions.
I also just finished a part-time job of four years as children's director at a church. During that time, I had the opportunity to write some of the curriculum for ages 3 years through 6th grade. I am considering publishing these works.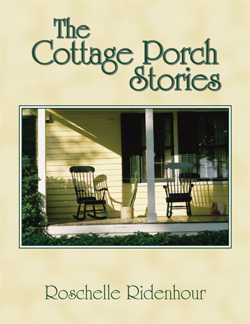 I like to write. I have written many books. At this time, I have one published, The Cottage Porch Stories. It is a collection of 12 short stories. No matter what age you are, the characters on these pages will draw you in, whether you only have a few minutes available — maybe even while waiting for an appointment (in my brother's waiting room for your car to be serviced!) — or if you have a leisurely afternoon ahead of you. These parables might parallel your own life journey as you draw upon the joys and sorrows of others to better understand your own.
My Outdoors
I like to hike and just be outdoors. I live in Nashville were we have so many beautiful places to experience: Radnor Lake, Edwin Warner Park and The Natchez Trace are just a few. I spend a lot of weekends hiking the various trails in Radnor and Edwin. I have driven the Trace as far as the Alabama state line. It is so historical and beautiful. You never know what wildlife you will observe, and that is why it is so important to go during various times in every season.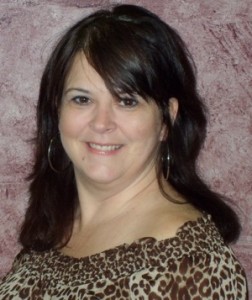 I grew up in a small town in Missouri and lived throughout Missouri until moving to Nashville about 10 years ago. Because I grew up in the country and my dad loved to hunt and fish, you would think that I would naturally be an outdoorswoman. I proudly say I am a country girl but outdoorsman may be a stretch to the imagination. Going to Bagnall Dam or Lake of the Ozarks to fish was as common as going to the store. It seemed like my dad was always gearing up for a hunting season, whether it was rabbit, squirrel, turkey or deer.
I did try deer hunting once, only once. Let's just say, its cold, its early and you have to be quiet.
In Missouri, I have two favorite outdoor places: Maramec Spring State Park in St. James – because feeding the trout or just watching the people fly fish is so relaxing and Lone Elk Park in Valley Park (by St. Louis.) – because I never tire of seeing a baby buffalo or watching an elk drink from the lake.
But I do love to target and skeet shoot. I don't get to do it very often, but my brother has a variety of guns. So when I go visit him in Missouri I get some target practice. I even attended the National Wild Turkey Federation Conference a few years ago in Nashville. Okay, so I had a free ticket to see Alison Krauss that night. I still know how to call a turkey with a box call!
Fishing is right up there with hunting. Don't get me wrong, I truly enjoy being on the water. I lived in Branson many years and loved boating on Table Rock Lake. Is there anything more breathtaking then watching a sunset on Table Rock Lake? But fishing requires paying attention; oh yes and being quiet! If I am on the water all I want is to have lemonade in my hand, not a fishing pole. Although, I did try trout fishing in Lake Taneycomo. I used a bobber and some corn. It was nice. Maybe the reason I don't like fishing was watching my dad seine for minnows and crawdads! Yeck!
People in Nashville think that I am more of a city girl than a country. Sometimes though I take offense to that remark. Recently there was a snake in my house and it scared the living daylights out of me!! Some guy asked, "Are you sure it was a snake?" I said, "I lived in the country in Missouri – I know what a snake looks like. I have been around copperheads, rattlesnakes and water moccasins. I didn't see a lizard; I saw a snake!"
For more information on Roschelle Ridenhour's book, The Cottage Porch Stories, and her photography:
http://www.youtube.com/watch?v=TTuxzCke_-Q&NR=1 created by www.pageonelit.com
Book: www.roschelleridenhour.com
http://www.pageonelit.com/interviews/RoschelleRidenhour.html
Photography: www.roschelles.blogspot.com
About The WON

The Women's Outdoor News, aka The WON, features news, reviews and stories about women who are shooting, hunting, fishing and actively engaging in outdoor adventure. This publication is for women, by women. View all posts by The WON →