Makenzie Crouder makes debut on 'Harvesters' Guild'
Mt. Vernon Ill, –– Team Harvest, a highly recognized hunting DVD producer is pleased to announce their new TV show "The Harvesters' Guild" by Victory Archery. The show is premiering on the Pursuit Channel July 1, 2010.
Team Harvest will be hunting all over North America. Viewers will enjoy watching the good Ole' turkey hunts to alligators and everything in between. Team harvest has been producing DVD's for years and has sold thousands of them nationwide.
Business manager Randy Kitts said "I can't tell you how excited I am to bring the Gospel and hunting to America's living room"
To quote our president Craig Clark "Everything we do is for the love of hunting and a heart for God". We are excited to bring our years of filming and hunting to our loyal viewers and the ones that will be. Team harvest is an ALL fair chase hunting show. We live by the Garth Brooks album "NO FENCES".
This season on The Harvesters' Guild we will be taking you from hunting whitetails in the heartland to black bears in Manitoba. We also have Jakes' hunter Makenzie Crouder who won the San Diego Jakes' drawing sponsored by Victory Archery, Dampier Lodge and Team Harvest; take her first turkey ever in Wyoming that you will surely not want to miss.
Sit back and relax as the boys' from Team Harvest take you in tow as they hunt all over North America. For more information on Team Harvest and "The Harvesters' Guild" crew go to www.myteamharvest.com.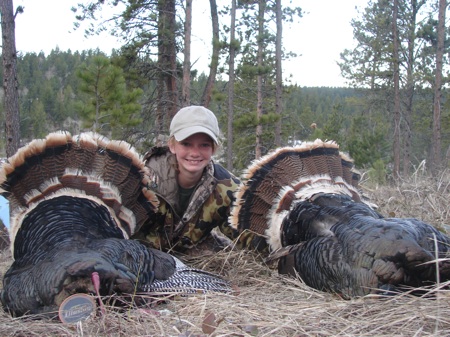 About The WON

The Women's Outdoor News, aka The WON, features news, reviews and stories about women who are shooting, hunting, fishing and actively engaging in outdoor adventure. This publication is for women, by women. View all posts by The WON →