My Job … My Outdoors: Col. Jill Chambers — retired from soldierhood, but not the outdoor life

Col. Jill Chambers (US Army, Ret.) served at the Pentagon during the 9-11 attack as Special Assistant for Returning Warrior Issues. In that role she became one of the primary architects of the Army's groundbreaking Comprehensive Soldier Fitness Program, designed to dramatically increase resiliency in our service members on the heels of adversity.
In recognition of her rare gifts as a leader and her many accomplishments during 30 years of service, she recently received news that she has been chosen as the Department of Defense Woman of the Year for 2010. Now retired, Jill's life continues to be full of reasons to get up every morning. The WON met Jill at this year's Bianchi Cup shooting tournament in Columbia, Mo., and we think you're going to like the enthusiasm this woman brings to everything she does.
My Job
I work with Michael Peterson as his business partner in his music business, and the high school My Real Life Tour and TAG You're It! assembly programs.
I also run This Able Vet, LLC, that empowers veterans seeking to be entrepreneurs after their transition to civilian life and connects them with resources to have a better understanding of what support is available to them in the areas of mental fitness.
My Outdoors
Running, playing basketball, snow skiing, water skiing, softball. Anytime I can breathe fresh air that is great by me!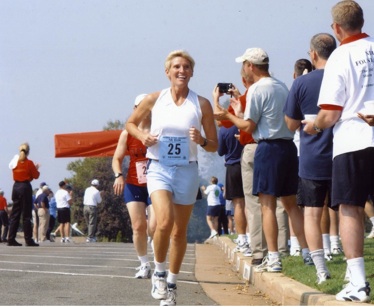 Jill's email: Jill@ThisAbleVet.com
About The WON

The Women's Outdoor News, aka The WON, features news, reviews and stories about women who are shooting, hunting, fishing and actively engaging in outdoor adventure. This publication is for women, by women. View all posts by The WON →