My Job … My Outdoors: 30-Cal Gal's cottage industry revolves around outdoor lifestyle

She just returned from competing at Camp Perry's prestigious rifle matches. She blogged about her accomplishments, and then went back to work designing jewelry and dog accessories. Anette Wachter, a Seattle jewelry designer, entrepreneur and competitive shooter, describes her lifestyle in this installment of our profile of outdoor women.
My Job
I love my job. Or should I say jobs? I have owned Pet Elegance, a pet accessory business for over 10 years. When I adopted my first dog in '95 I could not find any fun dog collars. My parents had been in the textile business and I still had all of their vendor connections for supplies. I started sewing collars and matching leashes in my kitchen. I had designs from polka dots to camouflage. Friends started buying them, people at the dog park, too, and soon I started a business. Now of course I have outgrown the kitchen and have all product manufacturing outsourced locally. This industry withstood our recent and current economic downturn pretty well. People love their pets.
About a year ago I started designing jewelry – for humans this time. Once again, I tested it out on friends with home jewelry parties and it also has become a success. I really love making it. I never knew I would have this talent! I have had many commissions to make bridal and special event pieces for people. This hobby is a bit tougher because only I can make the jewelry. With my competitive shooting schedule, it makes time for this difficult. But I love it anyway!
My Outdoors
I am very lucky to live in the beautiful Northwest. We have fresh and salt water and the Cascade Mountain ranges. Growing up we lived on Lake Washington. My brother and I would check to see lake conditions and run out for a couple of water ski runs before school. I don't know too many parents now that would allow their 13-year olds to take the ski boat out on their own. TImes are very different! My dad was a sailor and taught us that a young age. He also taught me to ski. I must have been about six and I would snow plow between his legs holding on to the poles as a bar in front of me. My brother was a hotshot skier and if I did not want to be left behind I had to learn quickly and keep up.
Mom and Dad were also big tennis players. I had a wood racket that dad cut the handle down to half-length so I could hold it up. Up until recently I was part of a USTA League.
Shooting has taken up most of my time now. I started shooting competitively a couple of years ago and it has pretty much taken over my life. My weekends are full. And it requires a lot of traveling and weeklong trips for some of the matches. But this, too, is an outdoor sport. With the Northwest having fairly mild weather, it means we can shoot all year – although, I usually skip the rainy days (and if it is below 45 degrees). So, I am a bit of a "fair weather shooter," if I have a choice.
Thank goodness my husband, Charles, shoots, also, so we can spend a lot of time together.
I would say my most favorite thing to do these days is when Charles and I go for walks with our dog Kozmo. There are amazing parks and hiking areas around us to do this. I guess I never realized how much of an "outdoor" person I really am until I started writing this piece. Hopefully I will never take it for granted. I have a great life and am so thankful.
Links to Anette Wacheter: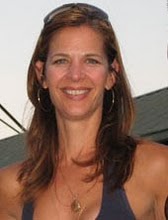 "Shoot Like A Girl! If You Can……": www.30calgal.blogspot.com
www.awjewelrycollection.etsy.com
About The WON

The Women's Outdoor News, aka The WON, features news, reviews and stories about women who are shooting, hunting, fishing and actively engaging in outdoor adventure. This publication is for women, by women. View all posts by The WON →