From guns to garden — Sentry Solutions tackles the chore of spring cleaning
Thanks to Laura Burgess and her monthly newsletter for this update to make our lives easier.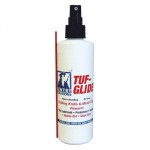 After you've field stripped your handguns and wiped them down Tuf-Cloth and added a bit of Tuf-Glide to those areas that need wear protection it's time to get to the Honey-Do list. Take your Tuf-Cloth and Tuf-Glide (try the new spray version) and off you go to:
Chore One – put in the screen door and to eliminate the squeak, rub the rails with the Tuf-Cloth – now you truly have a gliding screen door.
Chore Two – lawn mower blades. If you cleaned them and rubbed them down with a Marine Tuf-Cloth last fall, all you should need is a little extra rub from the Tuf-Cloth and you are ready for your first mow. And no clumping!
Chore Three – get the boat ready and with the Marine Tuf-Cloth your metal parts, blades and your truck's hitch ball will all remain rust free for the season.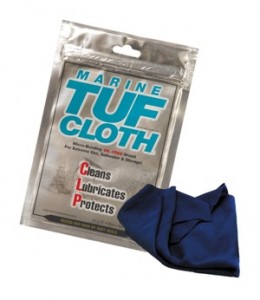 Chore Four – garden tools. Wipe them down with Marine Tuf-Cloth and use the new Tuf-Glide (Marine TUF-GLIDE will be shipping soon) spray to get into those hard to reach parts of your garden shears and hedge trimmers.
Chore Five – wipe down the sprinkler and set it near the wife's just planted pansies.
Now, lay back in the hammock and thanks to Sentry Solutions and its quick drying, water displacing, micro-bonding crystal barrier against rust, friction and wear, your entire spring cleaning from guns to garden is done!
Read about more uses for Tuf-Glide at the website.
Check out Laura Burgess Marketing.
About The WON

The Women's Outdoor News, aka The WON, features news, reviews and stories about women who are shooting, hunting, fishing and actively engaging in outdoor adventure. This publication is for women, by women. View all posts by The WON →