Team ITI welcomes first two female teammates to ranks
SHACKLESFORD, VA (June 2011) G4S International Training, Inc. (ITI), the training division of G4S and providers of benchmark security training programs to the U.S. Government, U.S. Military and corporate America, announced several changes to the Team ITI line up.
Team ITI Welcomes First Two Female Teammates to its Ranks
Earlier this spring, Team ITI began its search for new team members. Many individuals applied for the chance to be a part of the elite team, but only two were chosen, and they made history as the first female members of Team ITI.
On the addition of the two new teammates, Team Captain Brandon Wright said, "I am truly honored to announce Team ITI's newest members Cindi Thomas and Laura Torres- Reyes. I have watched these two women in action for well over a year now and they are exactly what we are looking for to represent ITI. Both women have served or currently serve in our U.S. Armed Forces and support ITI in our efforts. At every match, they are always carrying themselves in a very professional manner and no matter how they are shooting, they have a positive attitude."
Cindi Thomas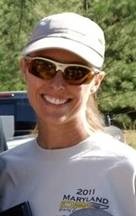 Thomas has been competing for the past three shooting seasons in USPSA and IDPA. In USPSA, she competes in Production "B", as well as Limited 10, while in IDPA she is an ESP and SSP Sharpshooter. Thomas has several Top Three Lady finishes to her name, including a recent finish as High Lady at the South Carolina Sectional and the Maryland State IDPA matches. She is a Navy Veteran, having served seven years, and now works in a civilian capacity for the Navy as a Financial Analyst. Thomas has her Bachelor's Degree in Business from the University of Maryland University College and is currently enrolled in the Naval Postgraduate School's "Executive Masters in Business Administration" program.
Laura Torres-Reyes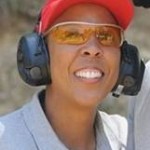 Laura Torres-Reyes first started her shooting career five years ago when she decided to practice to qualify for a deployment as a Medical Commander for the Air Force. She is currently serving as an Active Duty Air Force Colonel (0-6). Torres-Reyes also specializes in Occupational Medicine and practices as a Physician. She currently competes in IDPA as an SSP EX and has earned over thirty High Lady and High Military State titles in her past four years of competing in IDPA. Prior to being on Team ITI, Torres-Reyes competed as a member of Team Smith & Wesson for two years.
Follow Team ITI on Facebook: www.facebook.com/TeamITI
Watch videos of ITI on YouTube: www.youtube.com/wwwitiwsicom
About G4S International Training, Inc.
G4S International Training Incorporated (ITI) is a subsidiary of Wackenhut Services Inc. Founded in 1989; ITI is committed to providing benchmark security training programs emphasizing professionalism, quality, customer service, and a fair price. ITI conducts both mobile and fixed site training in security assistance and security service programs for the U.S. Government, U.S. military, corporate America, and now private citizens. For more information on ITI or any of their courses, log on to www.itiwsi.com.
About The WON

The Women's Outdoor News, aka The WON, features news, reviews and stories about women who are shooting, hunting, fishing and actively engaging in outdoor adventure. This publication is for women, by women. View all posts by The WON →