Sara Ahren's OffBeat: Having a blast with my Benelli
One of my most recent gun purchases is the Benelli Sport II shotgun. I am not a "shotgunner," per se, but in the past year I have begun to evolve. This past year I have attempted to develop skills with a variety of weapons – the shotgun being just one of many. My shotgun experience until the last couple years has always been at work, with slugs, and with shotguns that did not fit me. It was a painful combination that always resulted in my leaving a range training day with a headache and sore shoulder. Shooting at paper targets really didn't enthuse me enough to make the experience more enjoyable.
Several years ago I started going hunting with my husband. In Illinois you cannot hunt with a rifle. So, I purchased a Remington 870, 20-gauge, youth model. The gun fit and that helped with some of the discomfort. Using the shotgun was a necessary evil if I wanted to hunt, but I never shot non-hunting rounds until this year. In preparation for Top Shot, I taught myself to shoot clay with that Remington 870 fairly well for a pump shotgun. I immediately noticed that using lighter loads coupled with the immediate satisfaction of breaking clays was an almost addictive combination. I couldn't wait to replace my Remington 870 with a gun more suited for breaking clay. Several months ago I purchased the Benelli Sport II. I disregarded my husband's urging to get a 12 gauge, perhaps that was a mistake according to more knowledgeable people than I. Other than that regret, I have to say my Benelli Sport II is my favorite long gun by a mile. I almost like shotguns more than handguns because of it, honest to God.
What defines my relationship with a firearm is simply how it feels when I hold it. The Benelli Sport II has a slim profile and is lightweight. The barrel is longer than I have been accustomed to with the Remington, but it feels more balanced and the weight is distributed comfortably. When I pick up the Benelli and position it in my shoulder, it feels like a natural extension of my body.
I also notice that when I shoot the Benelli, I feel like I am controlling the firearm, not vice versa. Some firearms make me feel like I am at their mercy. I am uncomfortable when I am not in control, or struggling to gain control of a firearm. I find that the recoil is barely noticeable on the Benelli, but I have read some other reviews prior to selecting the Benelli and that was a chief complaint. I am pretty sensitive to recoil and I do load my own ammunition. I load my shotshells pretty hot and even with 24 grains of powder, I never felt like my shoulder was getting punished. Most likely this is a combination of the gel butt pad cushioning and the instant gratification of breaking clay.
And why am I breaking clay you might ask? I am breaking clay because the Benelli Sport II has an extremely consistent shot pattern. When I break clay with my Benelli, the clay pigeon is pulverized, when I break them with my Remington the results are not near as dramatic. I am happy to break clays no matter how much damage is done, but I feel especially triumphant when there isn't any thing left but dust.
I took my Benelli Sport II to a camp to learn to pheasant hunt with BOW (Becoming an Outdoors-Woman) in October. I have never been pheasant hunting. I shot two pheasants and I am convinced that is due to the Benelli (and my sweet Próis camo). I found even greater satisfaction shooting pheasant than I did shooting clay pigeons, which I hardly thought was possible. Thanks to the success I gained with the Benelli I am hooked on pheasant hunting. I cannot wait until my next opportunity to pheasant hunt again with the Benelli.
Although I am in love with the Benelli Sport II, there is only one feature would change in the design – the carrier. The carrier has a claw shape that I repeatedly trapped my thumb on while loading (more specifically my thumbnail). It hurts … a lot. The shape of the carrier plus my small thumb is not a good combination. I am very careful loading because of the issue and although I haven't looked into the feasibility of changing that part out; I certainly would be interested in doing so if it's an option. Even the pain of a trapped thumb won't stop me from shooting that gun as much as possible. I still give it two thumbs up – albeit one of them is swollen.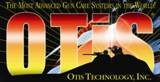 Sara Ahren's OffBeat is graciously sponsored by Otis Technology, maker of the best firearm cleaning system in the industry.